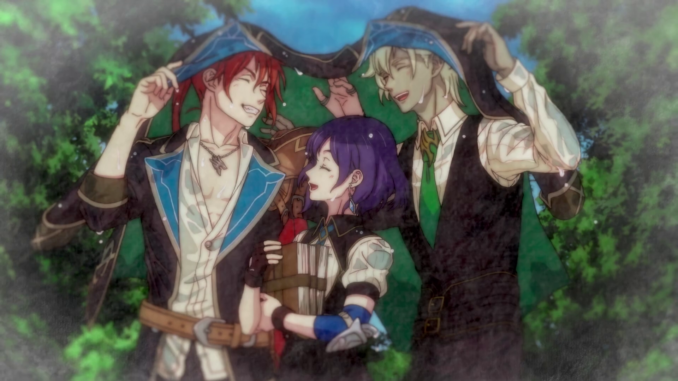 Check out Tales of Luminaria ~The Fateful Crossroad~ anime new trailer, as well as a sneak peek at the anime's first 10 minutes.
Shown during the latest Tales of Radio Place live stream, a new trailer for Tales of Luminaria's anime, Tales of Luminaria ~The Fateful Crossroad~ has been released. Watch the English dub version below:
The Japanese version can be found here.
The first 10 minutes of the anime has also been released as a sneak peek. Currently, it is only available in Japanese audio with no English subs.
From the preview, the anime seems to be using a mix of 3D CG models for the mostly the main or some important characters, while using traditional 2D animations for background characters. It appears odd in some places, but the animation of the 3D characters alone appears very smooth and expressive.
Tales of Luminaria ~The Fateful Crossroad~ will be released via streaming services in Japan on January 20th PST and in the West on January 20th PST. The US will be streaming it via Funimation. Other regions' streaming platforms to be announced.
Tales of Luminaria

Tales of Luminaria
is an upcoming Tales of Series original title for iOS and Android released November 2021. The game was first announced during
Gamescom Opening Night Live
. Unlike the recent Tales mobile games, Luminaria has been
reported
to have its own original world with only original characters and no previous Tales characters, as well as an English dub. Unfortunately, the game has announced termination of service worldwide on July 19, 2022.
Info Page | News | Gallery | Official Website (EN) | Official Website (JP)