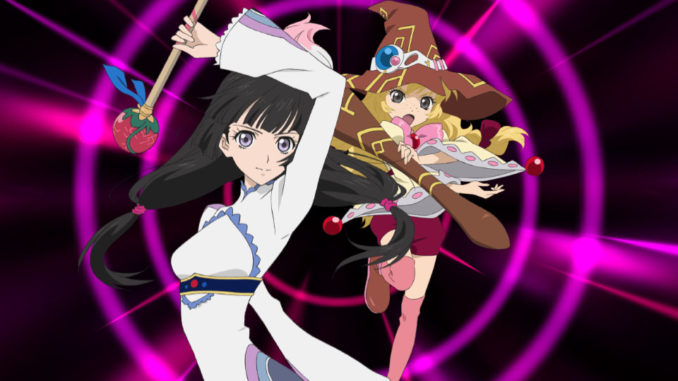 This week's Tales of Hearts R updates include a video of Shing and Kohak/Amber's Dual Mystic Arte, the game's first commercial and some new screenshots.
This new system video showcases the Dual Mystic Arte/Hi-Ougi between Shing and Kohak - ????? (
Rinou Tenshoku
).
And the commercial is your usual 15-second Japanese commercial about the game.
>> VIEW THE REST HERE <<
The screenshots are of the new key characters, the Dual MAs, the upcoming costumes and attachments and a bit on the Soma Evolve system.
In addition, to those interested in the Tales of Hearts R Lalabit Market edition (
now available for pre-order via CDJapan
), CDJapan has announced their special bonus - a set of 8 character bookmarks of the party. So far, only the bookmark for Shing's design has been shown.
And I know a lot of you guys are looking for the Link Edition of Hearts R, but pre-orders are very limited. You might want to check
CDJapan
as they still have a few slots left, but since it's very limited, a person may buy only one.
Sorry for the delay on this. I've been studying for exams which will be up in a couple of weeks and I seriously need to pull my grades up.
Tales of Hearts R will be released in Japan on March 7, 2013. Pre-orders are now available at the following places:
Tales of Hearts R Regular Edition (Japan ver) - Play-Asia | CDJapan | Amiami | YesAsia
Tales of Hearts R Regular Edition (Asia ver) - Play-Asia
Tales of Hearts R Link Edition - CDJapan (still available) | Amiami | Play-Asia (all slots currently sold out, check again later)
Tales of Hearts R Lalabit Market Edition - CDJapan