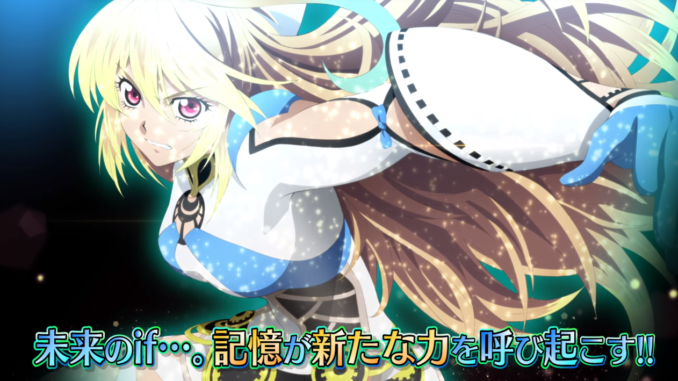 He's here! Finally! Zav- Marcus!

The PV for this month's characters was just released on Bandai Namco Official Youtube Channel, check it out:
This month will mark the release of the last member of Tales of Zestiria's main roster: Zaveid, as well as the long-awaited release of Marcus, one of the first Tales of the Rays' antagonists. Lastly, Milla (Tales of Xillia) will receive an Overray Mirrage Arte.
As for events, it's April! The season that marks the start of a new year in school and the bloom of cherry blossoms! To celebrate that, Lailah, Alisha and Dezel from Tales of Zestiria will take part in a Flower Viewing (Hanami) event this month! Followed by what seems to be a Casino event with Sync (Tales of the Abyss), Mithos and Kratos (Tales of Symphonia)!
Tales of the Rays

Tales of the Rays
is a Tales mobile game for the iOS and Android featuring characters designed by Hidenori Matsuraba and a new ADF-LMBS (Advanced Flick Linear Motion Battle System). The game tells the story of hero Ix Nieves and heroine Mileena Weiss in the world of Tir Na Nog. Characters from the previous Tales titles appear in this game. The game initially had an English version, but was short-lived and now currently runs exclusively in Japan.