A new pair for Tales of the Heroes: Twin Brave has been revealed today, this time hailing from Tales of Innocence.
The representative pair from Tales of Innocence includes Ruca Milda and, somewhat suprisingly, Spada Belforma, not Iria.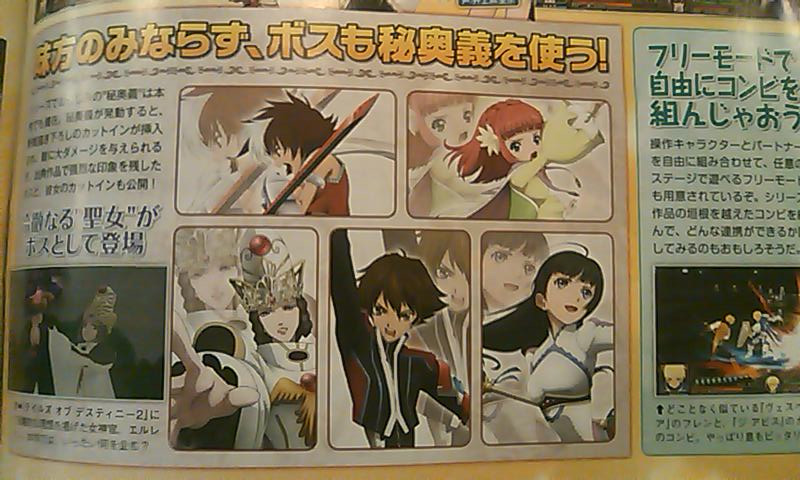 This other scan also shows the Mystic Arte cut-ins for Caius, Rubia, Shing, Kohak and Elraine.
Tales of the Heroes: Twin Brave will be out for the PSP in Japan on February 23, 2012. Play-Asia now has pre-orders open for both the regular version and the premium box.