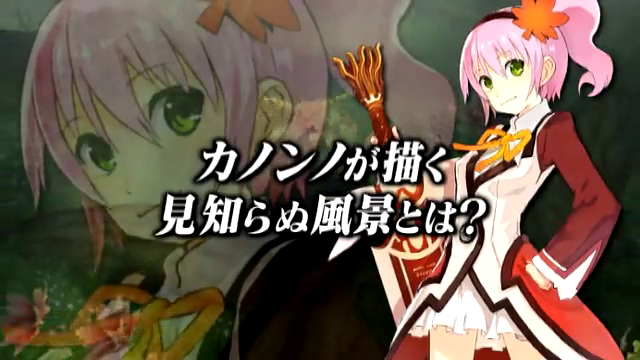 If you'll check the official sites for Tales of Graces f and Tales of the World: Radiant Mythology, they have embedded the game trailers via Namdai Japan's official YouTube account.
The trailer for ToG-f is the same as the first one revealed yesterday, and so is the RM3 trailer except that it features bits of the characters' voices, including our new Kanonno Grassvalley voiced by Aya Hirano. Kanonno this time around sounds a bit more reserved, in my opinion.
You can view the updated trailer at NBGI's YouTube channel. You can also view ToG-f's trailer in HD quality from there.