Details for the Tales of Xillia 2 event at Namco Namja Town have been released, showcasing the event passport design, the merchandise and the sweets that will be for sale. To those who don't know of it, Namco Namja Town is an indoor theme park of sorts in Ikebukuro, Tokyo, Japan. The Tales of Xillia 2 Event will be from October 20 to December 2 of this year.Here's the original design for the Namja Town Passport, which happens to have a glimpse of skit faces for Gaius and Musee: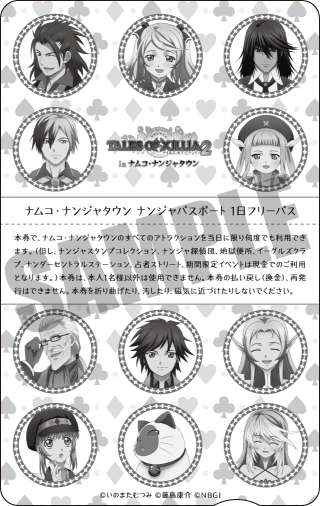 And the Tales food and merchandise that will be available. Hover over the pics to see their names:


Also, this is something I completely forgot to mention in
our Tales of Xillia 2 Tokyo Game Show report
, but Tales of Xillia 2 will be getting it's own design of
3,000 Yen PlayStation Network cards
and will be available beginning
October 18
.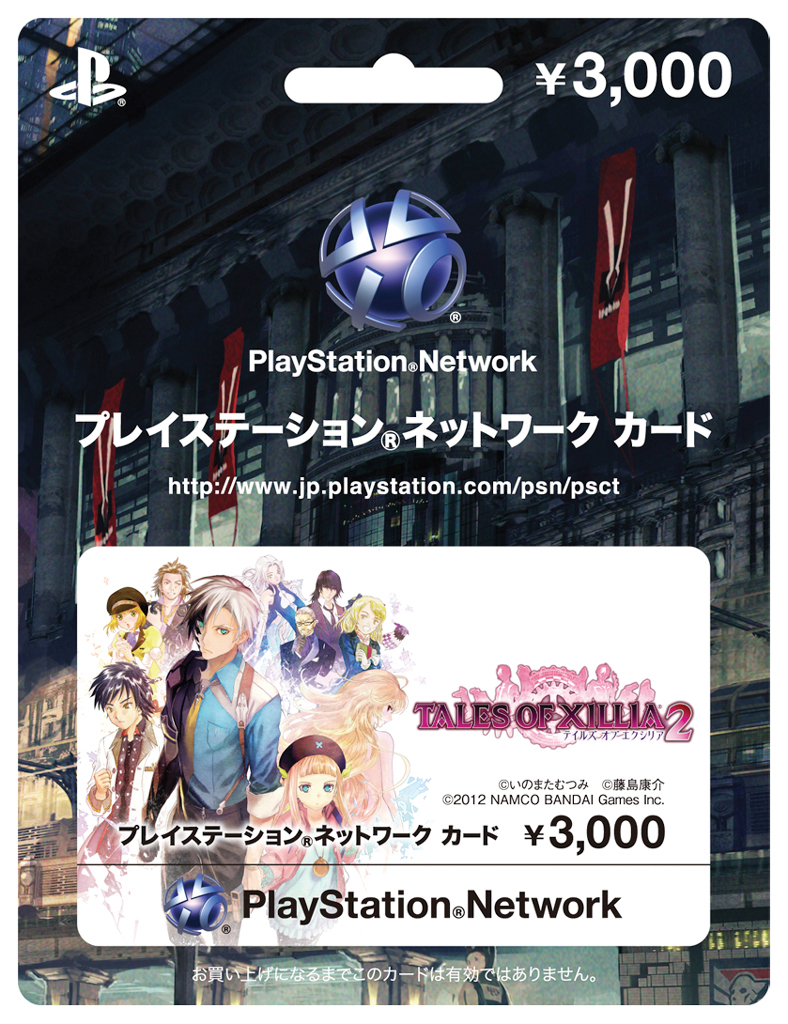 Tales of Xillia 2 will be released in Japan on November 1, 2012. Pre-orders are now available at the following places. Be quick, pre-orders run out fast!
Tales of Xillia 2 JP Version - Play-Asia | CDJapan | Amiami | YesAsia
Tales of Xillia 2 Asia Version - Play-Asia
Tales of Xillia 2 Famitsu DX Pack - Play-Asia | CDJapan
Tales of Xillia 2 Lalabit Market Kyun Chara Pack - Play-Asia | CDJapan
Tales of Xillia 2 X Edition (w/ PS3 controller) - Play-Asia (all slots currently sold out, check again later) | YesAsia