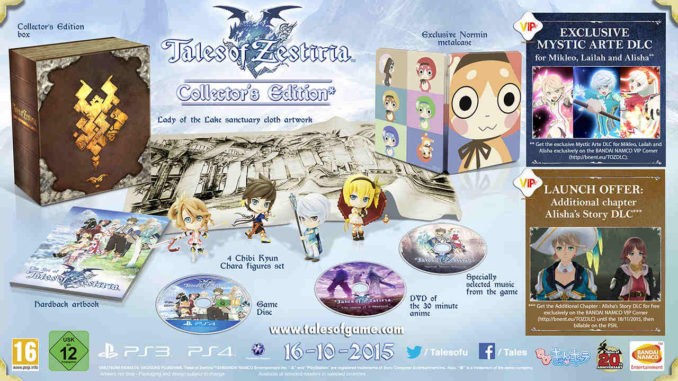 Collector's Editions for the PS3 and PS4 versions for Tales of Zestiria have just been announced for Europe! In addition, even the Steam release will be getting awesome bonuses!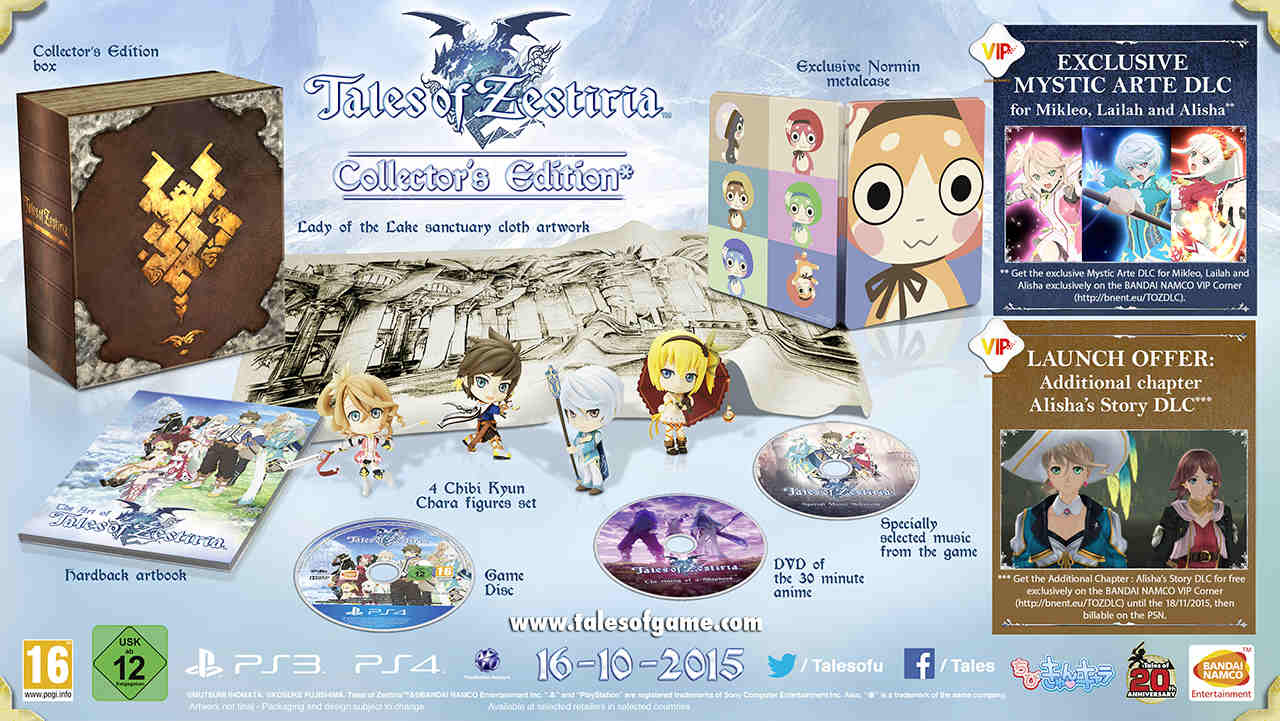 The Tales of Zestiria Collector's Edition will be available for either the PS3 or PS4 version of the game. Regardless of which version, you will get:
4 Chibi Kyun Chara figures
Lady of the Lake sanctuary cloth artwork
Hardback artbook
30 minute anime DVD
Selected soundtrack from the game
Exclusive Normin metalcase
Collector's Edition box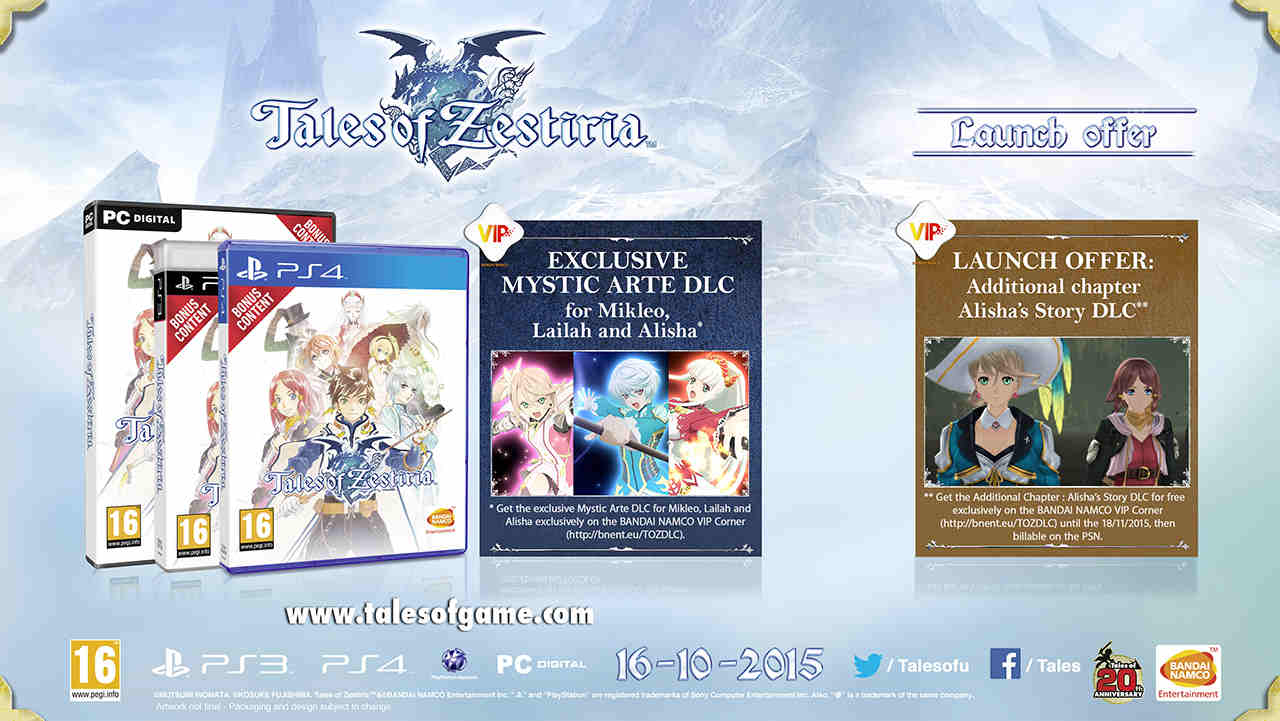 Regardless of whether you get the Collector's Edition or the Standard edition, you can get free bonus Exclusive Mystic Arte DLC for Mikleo, Lailah and Alisha. In addition, if you get the game on launch, you can get yourself an additional chapter featuring
Alisha's Story DLC
for FREE for a limited time via the Bandai Namco VIP store. After November 18, 2015, the Alisha DLC has to be purchased.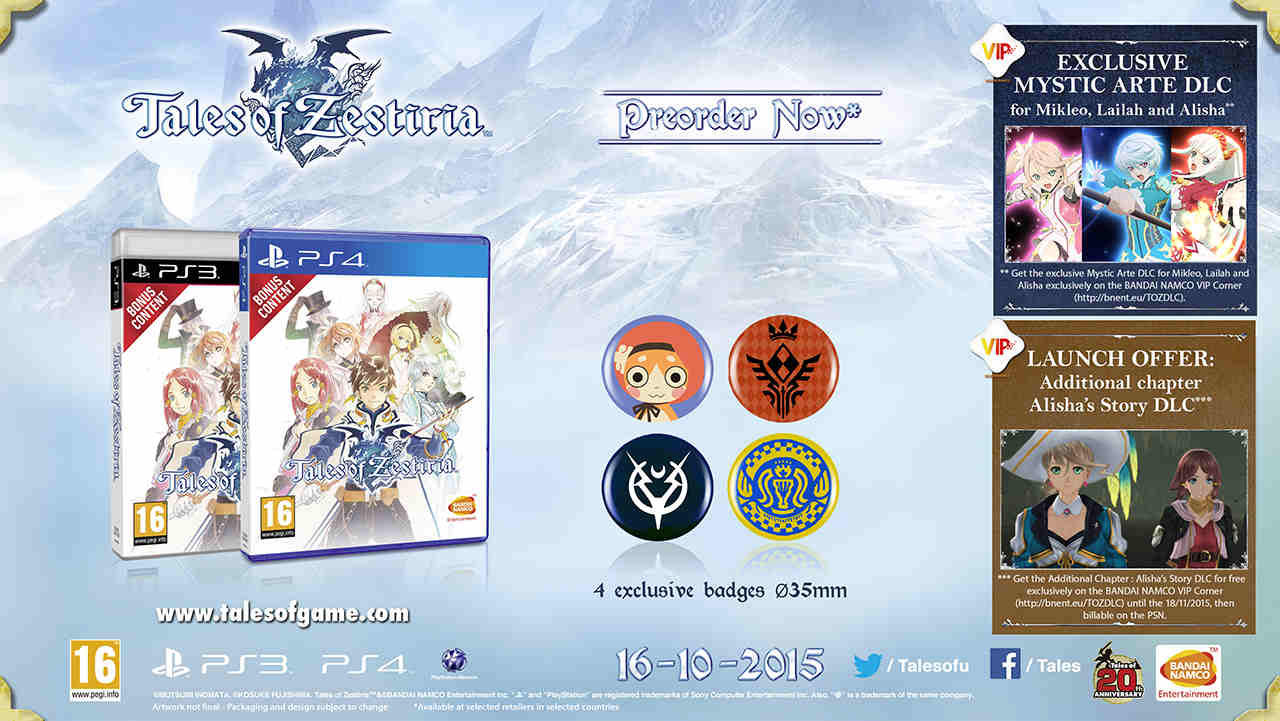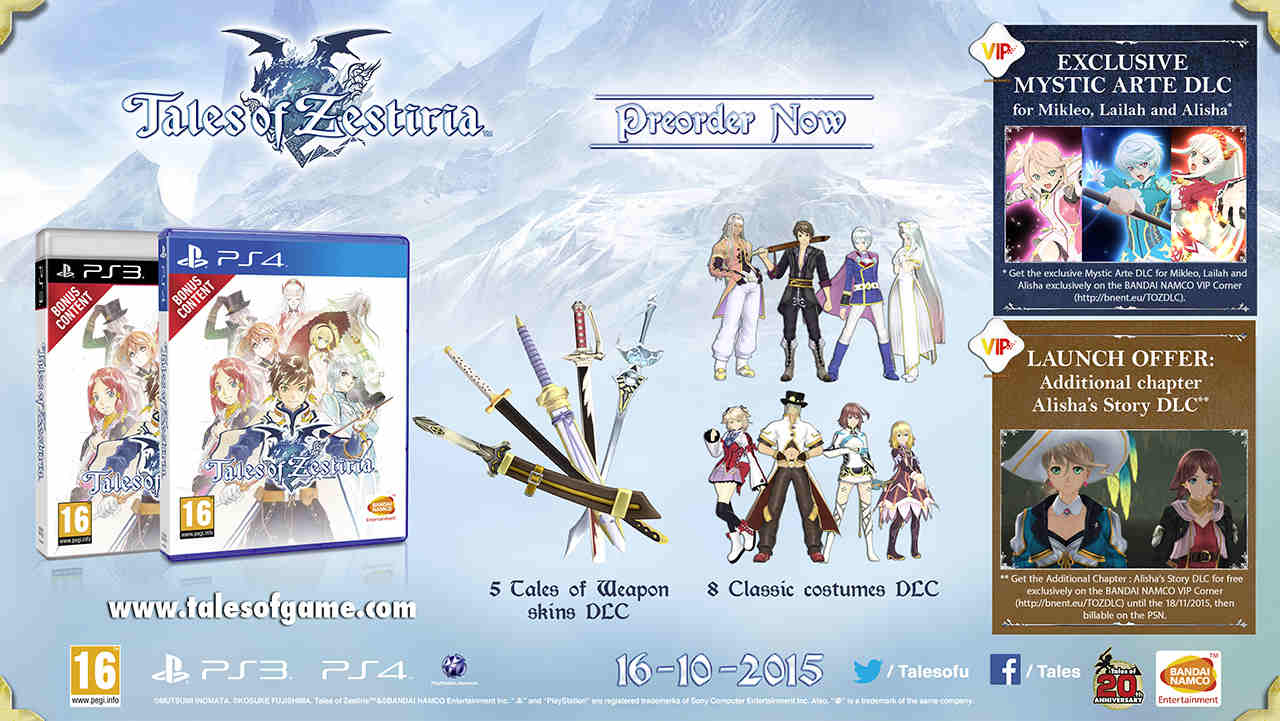 Some participating stores in select countries in Europe will also feature their own bonuses, including 4 exclusive badges, 8 classic Tales costumes DLC and 5 Tales of Weapon skin DLCs.
The Steam version of Tales of Zestiria will also be getting bonuses! Bonuses will depend on pre-order numbers. Once pre-orders reach certain milestones, bonus content becomes available for all Zestiria pre-orderers, where the final milestone will be Tales of Symphonia on Steam, as well!