Bandai Namco Entertainment has announced the Tales of Zestiria Collector's Edition for the US over at Anime Expo, and it seems to be for the PlayStation 4 version only. Thanks to our friend Varrius for the info.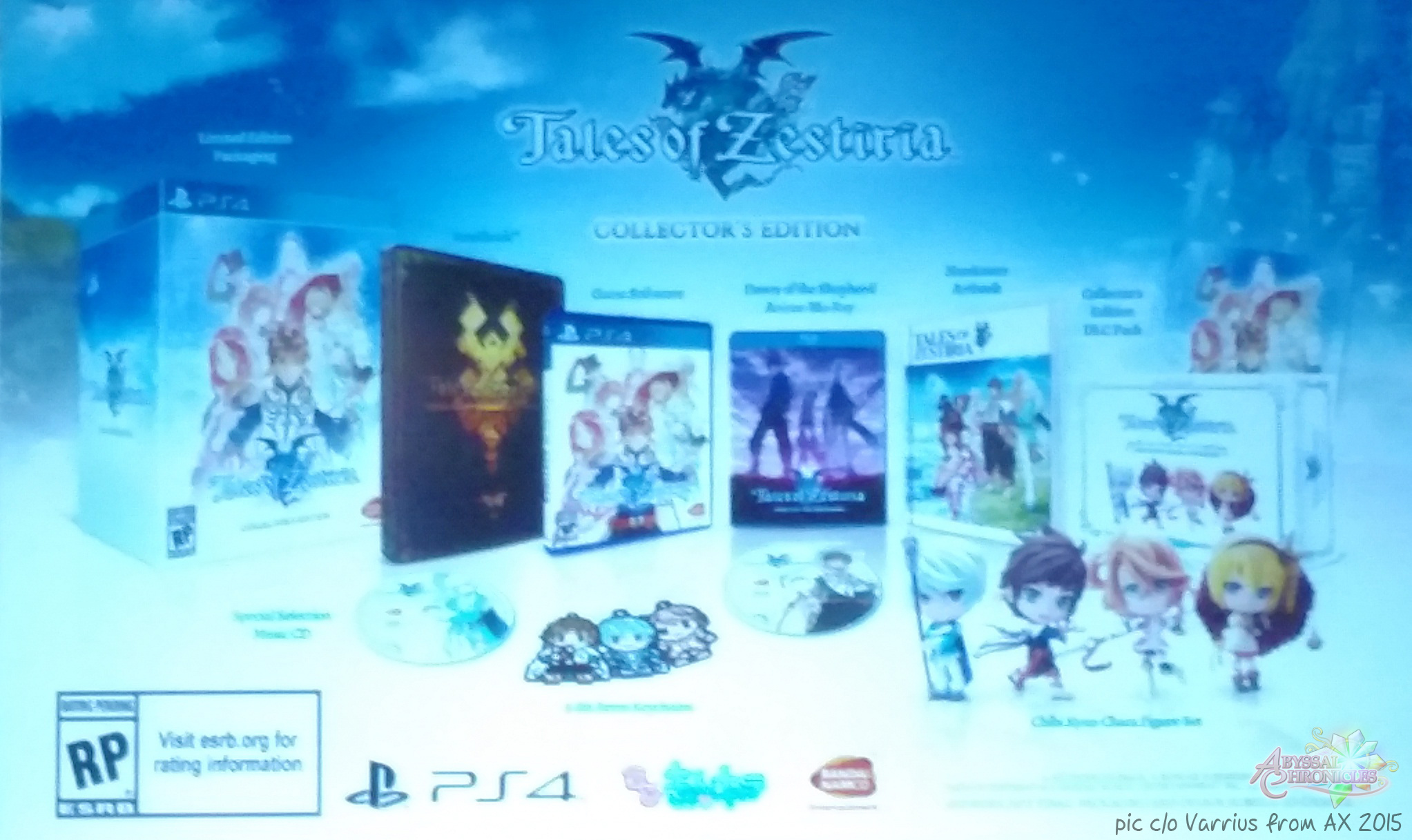 The picture is a little blurry, but from what we can make out, the US CE consists of the following:
PS4 game software
Collector's edition packaging
Celestial Record steelcase
4 Chibi Kyun Chara figures
3 pixel art rubber straps
Dawn of the Shepherd anime blu-ray
Artworks book
Music Selection CD
Collector's Edition DLC pack
We still need to clarify additional details regarding their Collector's Edition, like what's in the DLC pack and if the Alisha After Story DLC will be available.
Pre-orders are already open at the Bandai Namco US Store for $129.95. Again, their Collector's Edition is PS4 only, as Bandai Namco confirmed with us via e-mail correspondence.