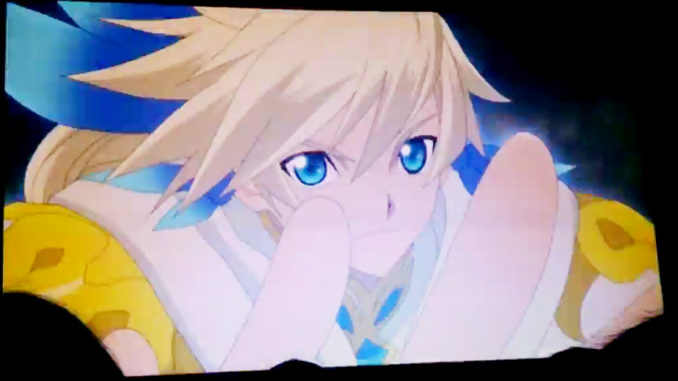 Off-screen recording of Tales of Zestiria the X's opening from Anime Expo 2016 is now on YouTube.

Funimation did an advanced screening of the English dub of Tales of Zestiria the X, and linakeRenee11 recorded the opening and uploaded it on YouTube.
Even from an off-screen recording, you can tell that the animation quality is top-notch. As expected of ufotable. Unfortunately, the song is hard to hear over the cheers of fans.
And Velvet does appear twice in the opening, pertaining that the anime will bridge Tales of Zestiria and Tales of Berseria somehow. Actually, 00:59-01:05 actually seems to show Sorey and Velvet fighting each other in battle? I could be wrong, though. The video itself is a bit blurry.
There are less than 6 hours left until Tales of Zestiria the X's worldwide premiere! If you live in Japan, you can watch it first on Tokyo MX or Nico Live Broadcast. Those in the US can watch it via Funimation. For the rest of the world, DAISUKI.net will also have it up.
Tales of Zestiria the X
The
Tales of Zestiria the X anime
(read as "the Cross") is a TV series adaptation of
Tales of Zestiria
that was first announced during Tales of Festival 2015 as the "Tales of 20th Anniversary Animation". The animation is done by ufotable. The first season aired during Summer 2016, with a second season confirmed for 2017. Its tagline is "
The Journeys of the Shepherd go beyond Zestiria,
" and shows hints of connections with
Tales of Berseria
.