This just in from the Tales of Festival 2012. The much awaited Next Tales of game has been revealed to be "Tales of Xillia 2" for the PlayStation 3. The graphics are actually quite similar to Tales of Xillia.
The game's setting is in
Elenpios
, and is set only
one year
after Tales of Xillia itself. The given tentative release for the game is
Winter
, though Baba mentions that the staff will have an event of sorts on the 27th to properly announce the release date.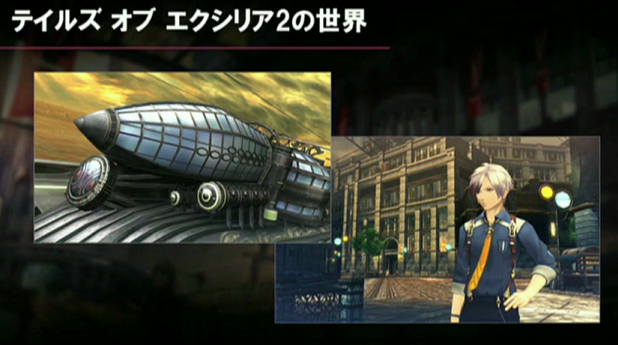 The game's "characteristic genre," a staple feature of the series, is "
An RPG where your choices spin the future
" ( ????????RPG ).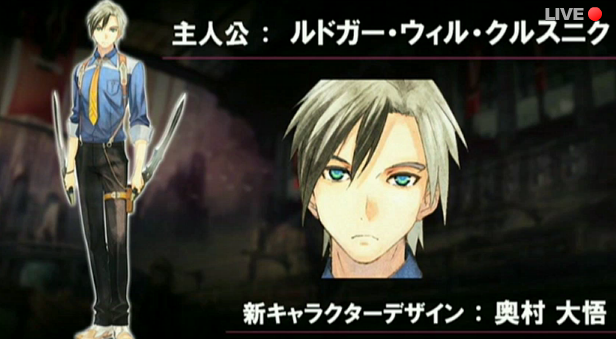 The game's main hero is
Ludgar/Rudgar Will Kresnik
(
rudogaa wiru kurusuniku
, ?????????????? romanization not yet official) and is voiced by
Takashi Kondou
. His surname is reminiscent of Xillia 1's "Kresnik Spear", so there might be a connection there.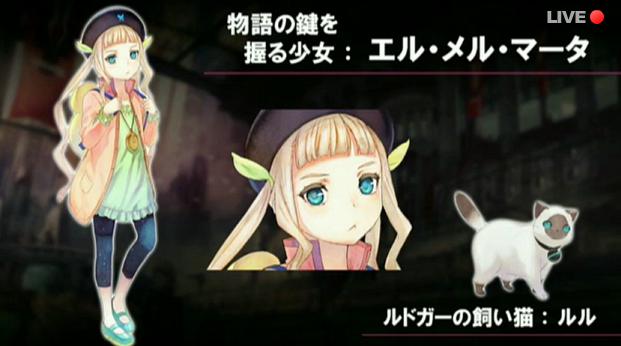 The game's main heroine is
Elle Mel Martha
(
eru meru maata
, ?????????, romanization not yet official) and is only
eight years old
. She is accompanied by a pet cat (which I think is actually Ludgar's) named
Lulu
. When Hideo Baba was asked if Lulu could fight, he answered "We'll see," with a laugh. Elle is voiced by
Mariya Ise
.
Character designs are by Daigo Okumura. And I believe the music will be by Motoi Sakuraba.
As they advertised before, the
choices you make influence how the game unfolds
. There are some cutscenes in the game where you are required to make a choice, and it affects how the story progresses. As shown above, you use the L1 and R1 buttons to make a choice, and the choice-making process is given a time limit.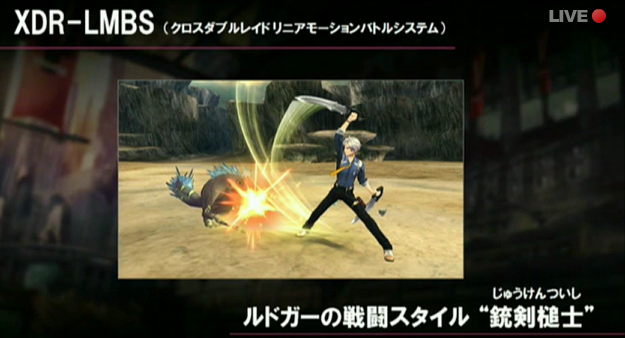 The game's new LMBS is being called
Cross Double Raid Linear Motion Battle System
or
XDR-LMBS
. It seems to be a variant of Xillia's original DR-LMBS.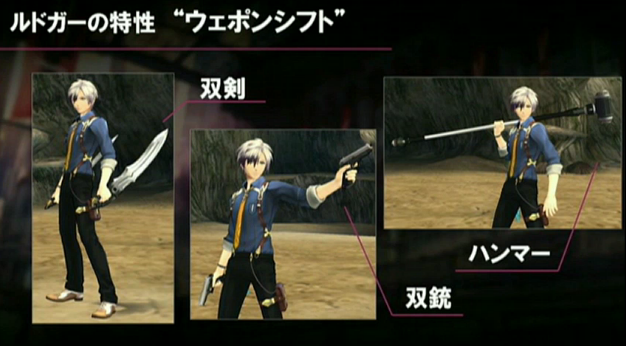 The battle system features a new
Weapon Shift
system (though they somewhat imply that this is actually a feature exclusive to Ludgar). Baba mentions that it's similar to Graces's
Style Shift
system, but this time you shift weapons. Above, Ludgar is shown to be able to shift between three weapons - a sword, guns and a hammer.
Ufotable
will once again be in charge of the animated cutscenes...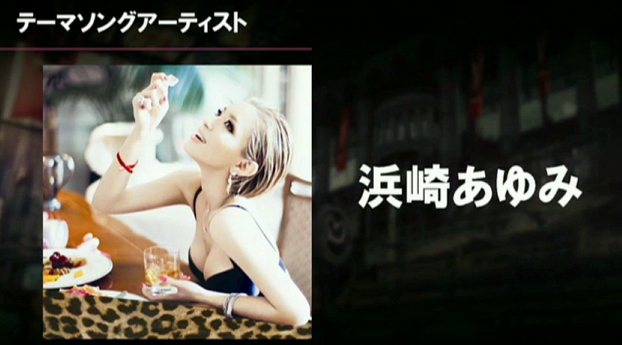 ...and
Ayumi Hamasaki
will also be the one to sing the opening theme.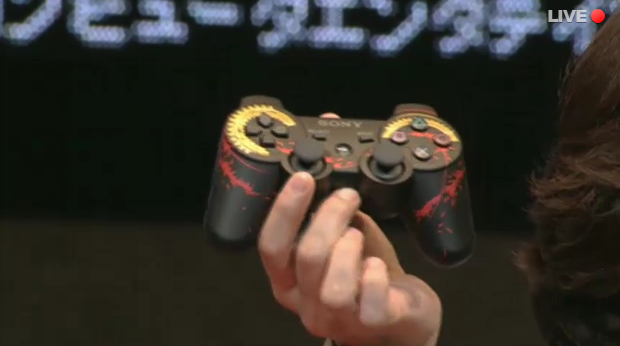 Like Xillia, the game has a lot of collaborations planned. So far, special edition packages of the game have been announced. They confirmed a
Tales of Xillia 2 X Edition PS3 Controller
, to match up with Xillia's X Edition PS3 console from before. Special editions courtesy of Lalabit Market (the
Kyun Kara Pack
) and Ebten (
Famitsu DX Pack
) have also been confirmed. There are also cafe, food and apparel collaborations for the game.
More images of the game:












View The Rest Here
The game's official site is
http://tox2.namco-ch.net
, but all it currently has is the game logo and specs.
To those who missed the live stream, the reveal trailer and gameplay videos are here:
Alternately, if you have a Nico Nico Douga account, you can view the whole of the 30-minute reveal
here
.
That's pretty much the gist of it. Tomorrow's Day 2 of the TalesFes, so there might be new info. And also, I profusely apologize for my previous misconception that this wouldn't be Xillia 2. I guess I was wrong >_<;.
And also, apologies if this took time for me to type. My hands were literally shaking with all the excitement and emotions this announcement put me through, I swear.