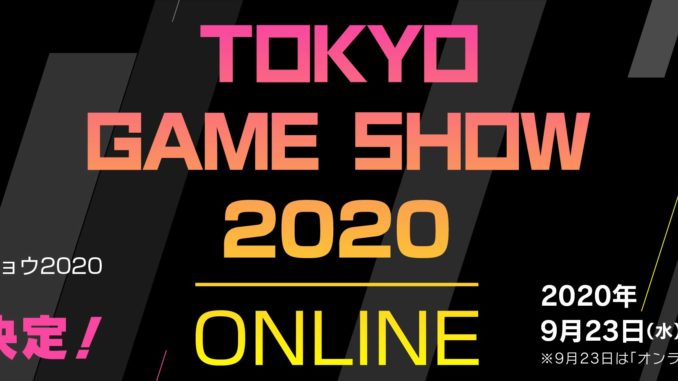 Initially scheduled last May 8, Tokyo Game Show has taken to the web with an online version of their event.
The threat of COVID-19 continues, but that doesn't mean it can stop major companies from pushing through with their major events.
Enter Tokyo Game Show 2020 ONLINE. The original Tokyo Game Show 2020 which was scheduled on May 8 will now be held via an online platform from September 23 to September 27, 2020. With over 200 companies in attendance planned, the event aims to have various game-related companies and organizations, from major publishers to indie developers, the event aims to exhibit new titles and new services on official programs, exhibitors, videos, gameplay and the like. In addition, e-sport competitions, product sales info, online talk sessions planned by the organizer are also planned, and all of these will be for free. 
Check out their official website here.
Out of all the upcoming online events, I believe this is one of the best places we can anticipate information on Tales of Arise (or Crestoria if it won't be released yet by then).
Tales of Arise

Tales of Arise
is the latest mothership title (new classification: original title) of the Tales of Series which was first announced during 
Microsoft's Press Conference in E3 2019
. The game was released for the PS5, PS4, Xbox Series X, Xbox One and PC Digital via Steam on September 9, 2021 for Asia and Japan and September 10, 2021 for the rest of the world. The game features use of the Unreal Engine 4 and works on the theme of tradition versus evolution of the series.
Info Page | News | Gallery | Official Website (US) | Official Website (JP)