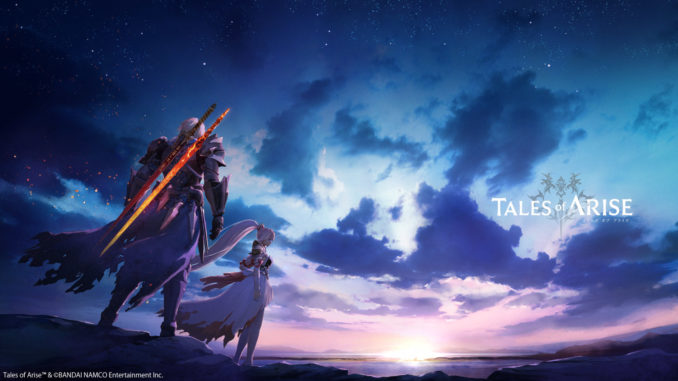 Tales of Arise, which has been slated for a worldwide release for this year of 2020, has been announced to be delayed indefinitely.
The announcement comes with a blog post from Tales of Arise Producer Yusuke Tomizawa. The release date of Tales of Arise, which is broadly placed at "2020", has been delayed with its release date status now placed as "undecided". The rest of his message can be found in Japanese in the link above, or via the Bandai Namco EU website here.
Tomizawa-san explains that although the world is currently under threat from COVID-19, the main reason for their delay is that they need more time in order to attain their desired outcome for Tales of Arise - a game that will utilize the latest in technology as well as appeal to both series fans and RPG fans who haven't tried Tales.
Tomizawa-san writes: "A new launch window update will be provided once we have more details to share. In the meantime, the determination of our development team has not weakened. It is always darkest before the dawn, as illustrated in the image below. We hope you will join us as a bring a new Tales Of adventure to light."
He also provided a new illustration from their team featuring the game's main characters, which you can use as a wallpaper or a video conference background (lol). You can download it by clicking the image below.
They also announced that the official website will be updated tomorrow, possibly to reflect the change.
Despite the delay, we are still expecting to hear about updates on the game during this upcoming second Tales of Festival Alternative on July 5. A portion of the live stream was already prerecorded with Tales of Arise Producer Yusuke Tomizawa.
Also just announced is an online version of Tokyo Game Show 2020 to be held in September. More than anything, we're expecting more information there.
Tales of Arise
is now available at the following shops (
Note: Please keep in mind that we may receive a commission when you click on our links and make a purchase. This, however, has no bearing on our reviews and comparisons.
):

 North America:

 Europe:
Tales of Arise

Tales of Arise
is the latest mothership title (new classification: original title) of the Tales of Series which was first announced during 
Microsoft's Press Conference in E3 2019
. The game was released for the PS5, PS4, Xbox Series X, Xbox One and PC Digital via Steam on September 9, 2021 for Asia and Japan and September 10, 2021 for the rest of the world. The game features use of the Unreal Engine 4 and works on the theme of tradition versus evolution of the series.
Info Page | News | Gallery | Official Website (US) | Official Website (JP)