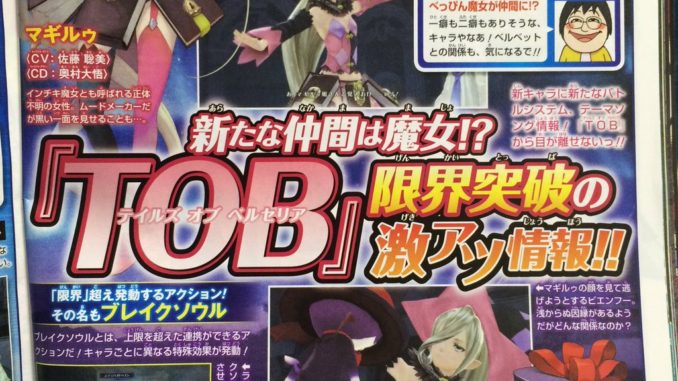 A new magazine scan from Weekly Jump announces two new characters for Tales of Berseria, as well as reveals that the opening theme will be by Japanese rock band Flow.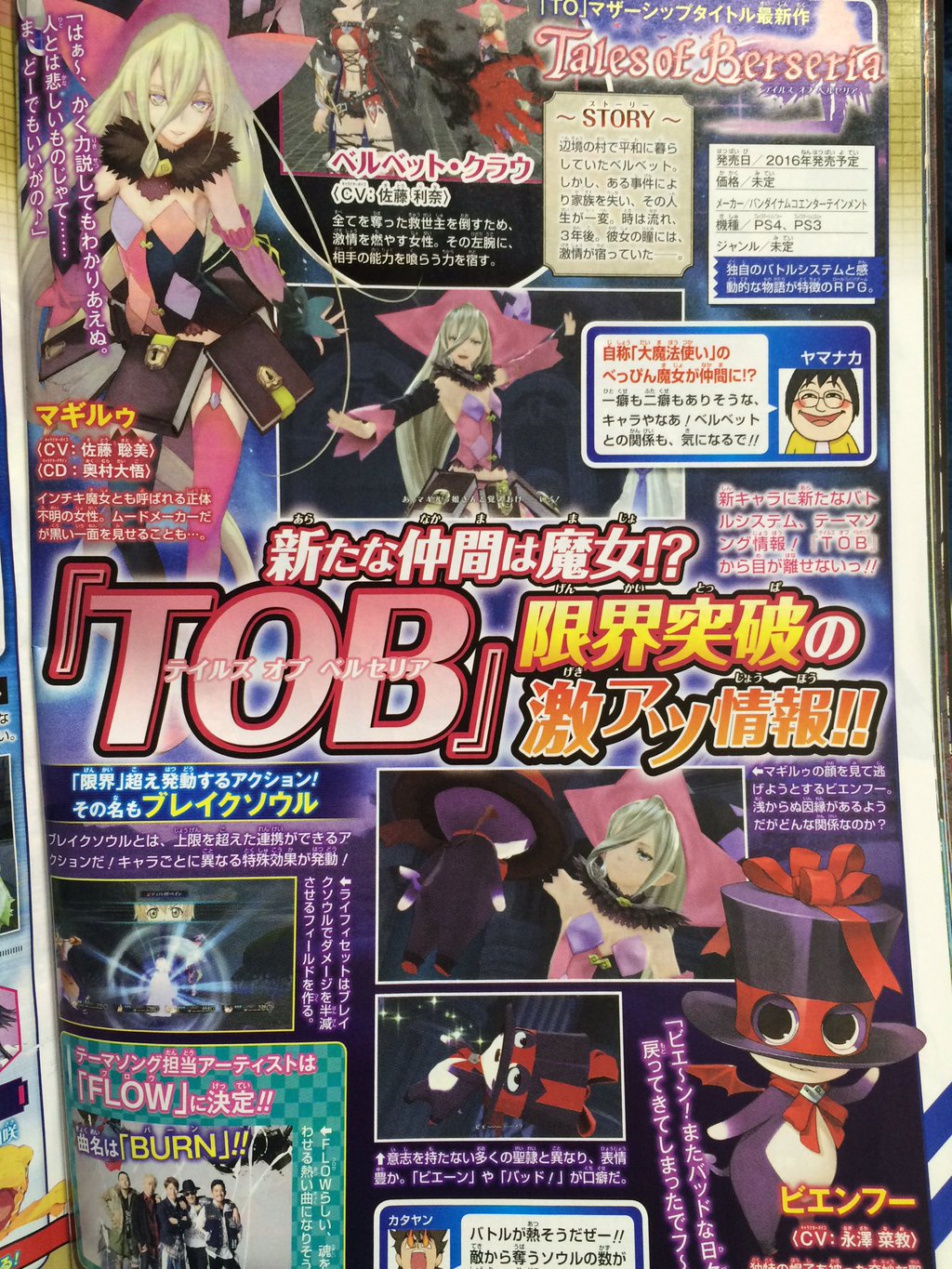 Magirue
(????,
magiruu
, name romanization not yet official) - Designed by Daigo Okumura and voiced by Satomi Sato (Fun fact: Satomi Sato also voiced Nova from Tales of Xillia 2 and Lazaris from Tales of the World: Radiant Mythology 3). She is an unidentifiable young girl also known as the "Bogus Witch." Though described as a mood-maker, she has a dark side to herself.
Bienphu (?????, bienfuu, name romanization not yet official) - voiced by Nao Nagasawa. A peculiar Malak sporting a hat... If you look closely, he seems to look really similar to the Normin? But that's just me.
Also noted in the scan that the game's opening theme song is titled "BURN" to be sung by Japanese rock band Flow!
The scan also notes a new Break Soul system for battles, showing a screenshot of a cut-in of sorts of Laphicet. These are apparently limit-breaking linked actions that will trigger different effects per character.
More info will hopefully be up soon.
Tales of Berseria

Tales of Berseria
is the latest mothership title of the Tales of Series which was first announced during 
Tales of Festival 2015
. The game was released for both the PS3 and PS4 on August 18, 2016 in Japan, January 24, 2017 in North America and January 27, 2017 in Europe for the PS4 and PC. The game features a female protagonist named Velvet and a theme of pirates and ships. It's also confirmed as a distant prequel to
Tales of Zestiria
.