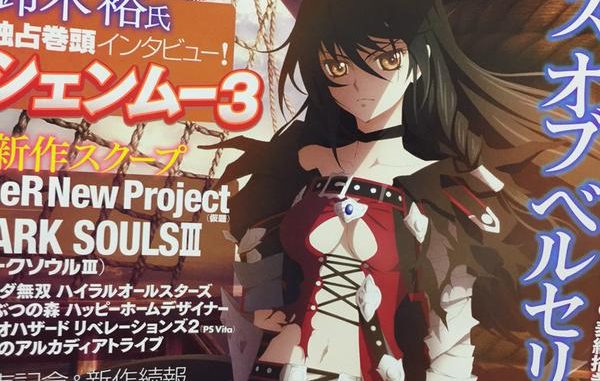 The latest Famitsu reveals Velvet's ufotable art on the cover plus some more details regarding Tales of Berseria.UPDATE: Check out these high quality pics from Famitsu here.
Info:
- Velvet is 19 years old
- She's 170cm in height
- Release date and price not yet decided.
- Game is 20% in development.
Below is some more scans from Famitsu featuring concept art and some of the locales in-game.
Tales of Berseria

Tales of Berseria
is the latest mothership title of the Tales of Series which was first announced during 
Tales of Festival 2015
. The game was released for both the PS3 and PS4 on August 18, 2016 in Japan, January 24, 2017 in North America and January 27, 2017 in Europe for the PS4 and PC. The game features a female protagonist named Velvet and a theme of pirates and ships. It's also confirmed as a distant prequel to
Tales of Zestiria
.