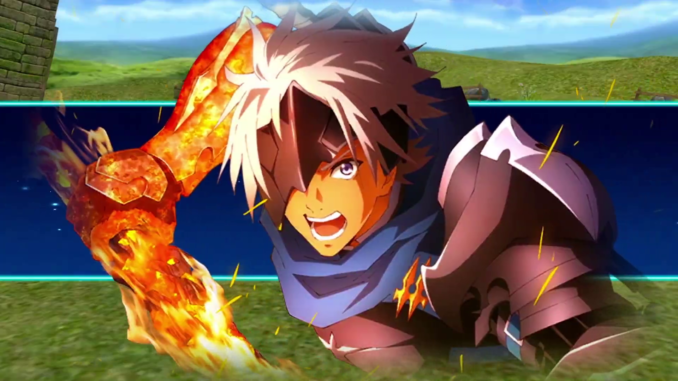 The latest update for Tales of the Rays in Japan will feature the main hero and heroine of Tales of Arise! And all ready for Halloween, too!
A new update trailer for Tales of the Rays ~Last Cradle~ in Japan feature Alphen and Shionne from Tales of Arise!
From their trailer, it also hints that the rest of the Arise cast will be making their way to the game, as well. But for now, we get to see how Alphen and Shionne look like in the game. This would also be the first instance wherein we get 2D anime-style artwork for the both of them.
The two also get cut-ins. Their Mirrage Artes in the game are the same as their Level 1 Mystic Artes in Tales of Arise, Scarlet Outburst and Consuming Wildfire.
In addition, they will also be getting costumes for the coming Halloween, accompanied with their own Seasonal Mirrage Artes, as seen in the trailer.
Alphen and Shionne will be joining the Tales of the Rays roster beginning September 30th. A new, fully voiced event will also be available for their introduction. The Halloween costumes will also be available beginning that date.
Tales of the Rays

Tales of the Rays
is a Tales mobile game for the iOS and Android featuring characters designed by Hidenori Matsuraba and a new ADF-LMBS (Advanced Flick Linear Motion Battle System). The game tells the story of hero Ix Nieves and heroine Mileena Weiss in the world of Tir Na Nog. Characters from the previous Tales titles appear in this game. The game initially had an English version, but was short-lived and now currently runs exclusively in Japan.
Tales of Arise

Tales of Arise
is the latest mothership title (new classification: original title) of the Tales of Series which was first announced during 
Microsoft's Press Conference in E3 2019
. The game was released for the PS5, PS4, Xbox Series X, Xbox One and PC Digital via Steam on September 9, 2021 for Asia and Japan and September 10, 2021 for the rest of the world. The game features use of the Unreal Engine 4 and works on the theme of tradition versus evolution of the series.
Info Page | News | Gallery | Official Website (US) | Official Website (JP)