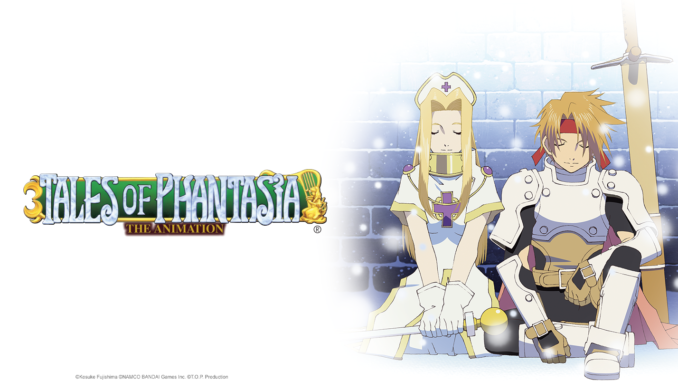 Watch our heroes go through their journey once again!
Crunchyroll has added Tales of Phantasia: the Animation to its anime library. The four-part original video animation (OVA) is available in both Japanese audio with subtitles and in English dub.
Initially released way back from 2004 to 2006 as DVDs in Japan, and eventually in North America in 2007, the OVA is a summarized retelling of the Tales of Phantasia game. The animation's summary on Crunchyroll is as follows:
If there is evil in this world, it lurks in the hearts of men. In the land of Midgard a bloodthirsty conqueror breaks the seal holding Dhaos, the Demon King whose goal is to eradicate all mankind. A few survivors of this destructive event have banded together in an effort to fight against the impending darkness and chaos. A warrior, cleric, witch, summoner, archer, and ninja make up the Heroes of Space and Time as they relentlessly pursue Dhaos in order to end his conquest of death.
That said, the animation is only available for viewers from North America and Canada. For those interested, the DVD version is still available in Amazon.
Tales of Phantasia

Tales of Phantasia
is the first and founding title for the Tales of Series, first released back in 1995. At present, it is the title with the most number of ports and/or remakes and also has an anime OVA adaptation. The game features heavy influences of time travel and a bit of Norse mythology. It is confirmed as a distant sequel to
Tales of Symphonia
.