In light of the ongoing COVID-19 pandemic, and with the cancellation of E3 2020, the majority of the various gaming companies and organizations have resulted in online conferences for the dissemination of new and upcoming games.
We haven't heard anything about Tales of Arise in a while, aside from it being Famitus's most anticipated game for this year. Below is a list of all upcoming online events and the dates they are set to be done, and hopefully, we'll catch even a small glimpse of how #TOARISE is doing. Majority of these are collectively under the Summer Game Fest event from May to August, 2020.
*Events already over as of June 10, 2020 PST are no longer included.
*Events that focus on only one company, publisher, franchise are not included.
IGN Summer of Gaming - June 10-25
Summer of Gaming is IGN's very own digital event where people from all across the game industry come together to bring you the latest updates, announcements, and fresh looks at up-and-coming games and next-gen console hardware. This also includes their four-day IGN Expo which will include exclusive reveals, trailers, gameplay demos, developer interviews, and hands-on impressions. Although not exactly Tales-related, the event also has Bandai Namco Entertainment's recently announced Scarlet Nexus listed to have an exclusive trailer and gameplay interview with its Game Director Kenji Anabuki on June 15th. Check out their full schedule here.
---
The Escapist Indie Showcase - June 11, 12 noon PT
In partnership with GOG.com, The Escapist Magazine will be holding a one-day online event featuring exclusive gameplay reveals, announcements and a look at the people behind indie games. It doesn't seem to have Bandai Namco, but I thought I'd include it anyway.
---
PlayStation 5 - The Future of Gaming - June 11, 1PM PT
Initially scheduled for June 4, Sony's PS5 - The Future of Gaming event will allegedly show us what the PS5 has to offer in terms of features and upcoming games. Arise is of course set for the PS4, but it will be fun to check out what the new console is coming. The official splash page is here.
---
Guerrilla Collective - June 13-15, 9AM PT daily
Guerrilla Collective is an upcoming online digital games festival to reveal fresh announcements, trailers and reveals from publishers and developers around the world. It is hosted by Greg Miller and produced by Media Indie Exchange (The MIX) with Kinda Funny Games Showcase. It will span from June 13 to June 15 and will be live at 9AM PT daily. You can watch it on Twitch and Steam. They also have a YouTube channel.
---
PC Gaming Show - June 13, 11AM PT
Boasting its biggest line-up ever in its six-year history, the PC Gaming Show will be featuring more than 50 games and "a few surprises".  It doesn't exactly have Bandai Namco in its list, but there are a number of games you may want to look at.  There will be two dozen participants who will take part in reveals, trailers, and interviews.
---
Future Games Show - June 13, 2PM PT
From GamesRadar+, the Future Games Show is their first-ever digital showcase event and will feature 40+ games on console, PC, and mobile, with partners including Square Enix, Team 17, Curve Digital, Polyamorous Games, and more. It will also focus on what is expected from the future of gaming and will include an editorial investigation into the ways next-generation hardware - the PS5 and Xbox Series X - will change how we play, with contributions from leading developers and software experts. You can watch it on Youtube, Twitter, Twitch, and the GamesRadar+ homepage.
---
Tales of Festival 2020 Alternative Live Broadcast - June 14, 4am PT
As previously announced, Bandai Namco Entertainment Japan will be holding a live stream broadcast called "Tales of Festival 2020 Alternative" on June 14, 2020. This is the same date as the 2nd day of the previously scheduled Tales of Festival 2020. The broadcast will be available via YouTube Live, Periscope and the Asobi Store on Sunday, June 14, 2020 at 8PM Japan Standard Time. It will run for about 60 minutes and will star Masaya Onosaka (Zelos Wilder in Tales of Symphonia), Katsuyuki Konishi (Lloyd Irving in Tales of Symphonia) and Viva☆kun, the Tales Channel + Mascot.
---
Steam Game Fest, Summer Edition - June 16 10AM-June 22 10AM PT
The Steam Game Festival is an event that shines a spotlight on games set to be released within the next year. From June 16th - 22nd, check out upcoming releases, try them out with time-limited demos or short playable experiences, connect with the developers behind the games, and add games to your wishlist for a reminder when they release! That said, this will obviously be for PC games.
---
New Game + Expo 2020 - June 23, 8AM PT
New Game + Expo will be an online showcase of new and upcoming releases from a coalition of developers from around the world and will feature a diverse assortment of dozens of titles spanning every genre from action to puzzle-solving and even storytelling. The stream will be via Twitch. No Bandai Namco in sight, though.
---
The Day of the Devs Developer Showcase - June 22 8AM PT; July 20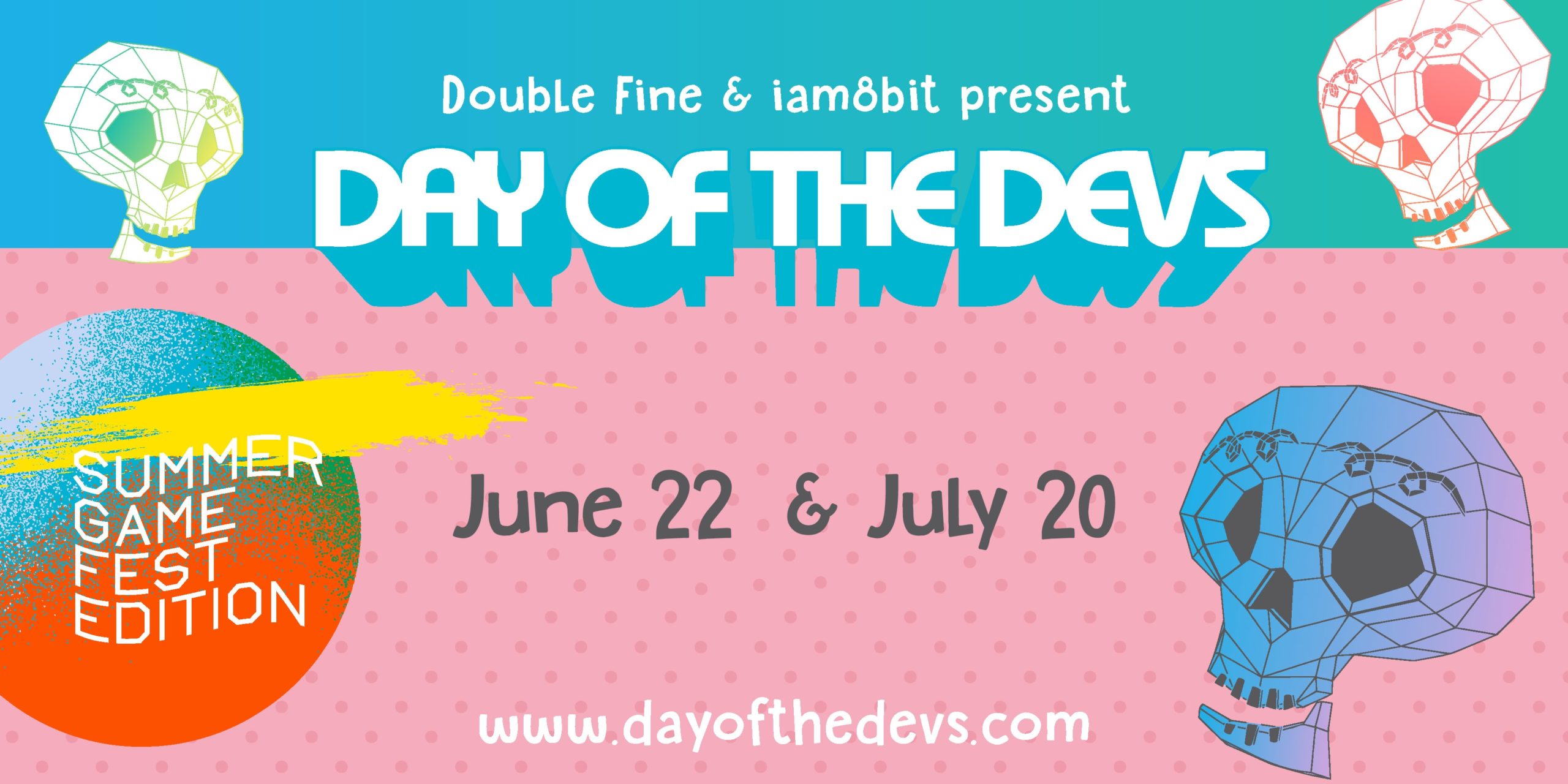 This is also mostly for indie games. Day of the Devs will take place on June and July and is still also accepting games from developers.
---
BitSummit Gaiden - June 27, 28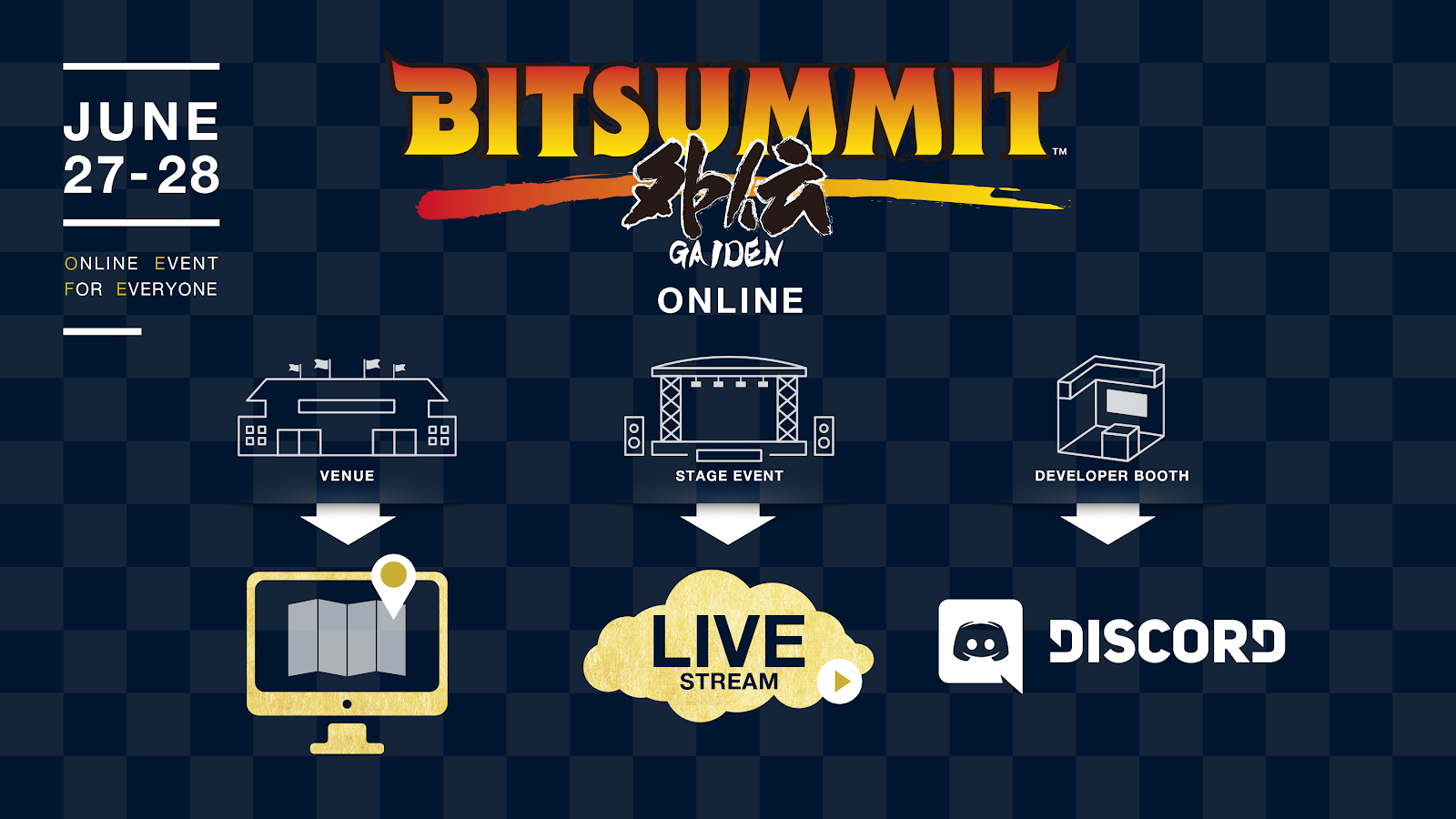 BitSummit Gaiden (Gaiden loosely translates to "side-story" in Japanese) will be BitSummit's first foray into an online event and aims to preserve the spirit of BitSummit through digital mediums. Gaiden will be a celebration of indie games from all over the world, streamed live through BitSummit's Twitch channels with the new BitSummit Discord serving as its "virtual show floor".
---
GamesCom 2020 - August 27-30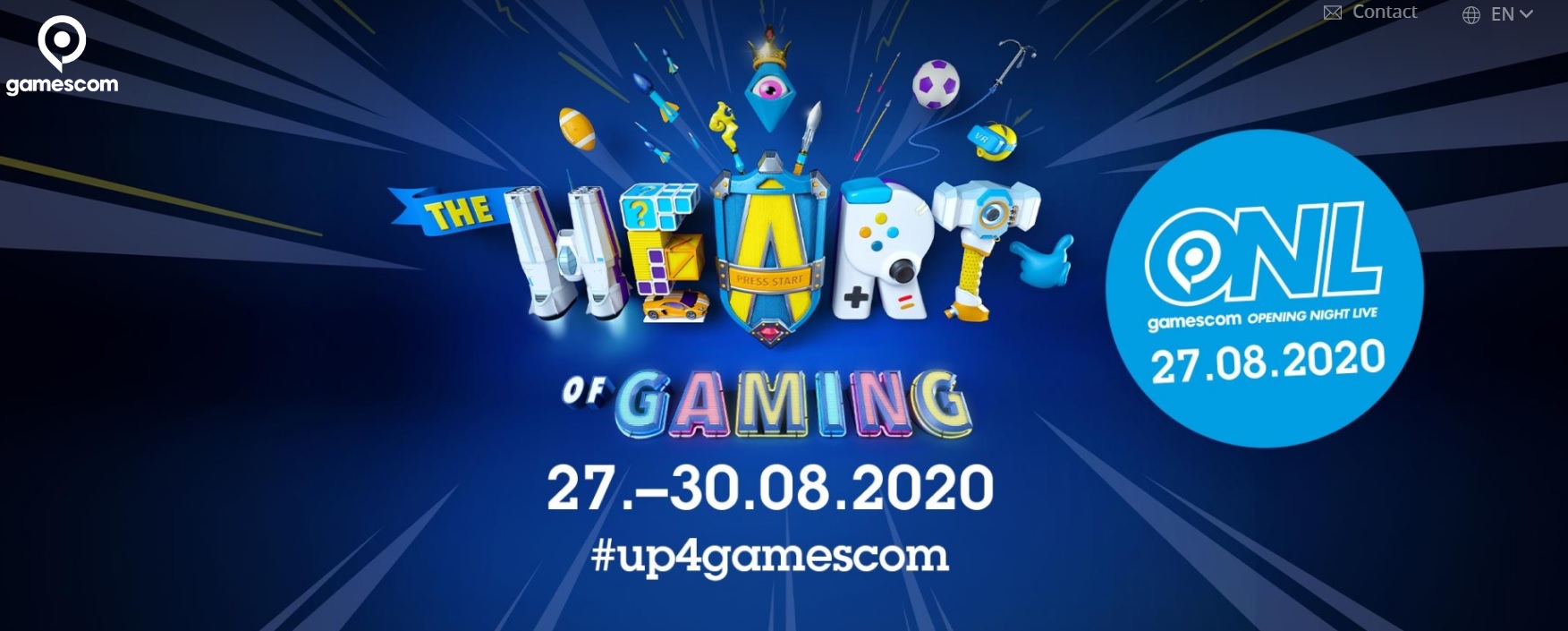 At the end of August, look forward to the best games, announcements, world premieres, events, Esport tournaments, and special promotions from GamesCom.
---
What if Tales of Arise doesn't appear in any of these events? Well, let's not lose hope over the game. A lot of companies have been affected by the ongoing COVID-19 pandemic, so it may be safe to say development on the game has been delayed somewhat. Regardless, there are still a lot of other games to look forward to for these Summer 2020 online events. Aside from Tales of Arise, what are you looking forward to?
Tales of Arise

Tales of Arise
is the latest mothership title (new classification: original title) of the Tales of Series which was first announced during 
Microsoft's Press Conference in E3 2019
. The game was released for the PS5, PS4, Xbox Series X, Xbox One and PC Digital via Steam on September 9, 2021 for Asia and Japan and September 10, 2021 for the rest of the world. The game features use of the Unreal Engine 4 and works on the theme of tradition versus evolution of the series.
Info Page | News | Gallery | Official Website (US) | Official Website (JP)