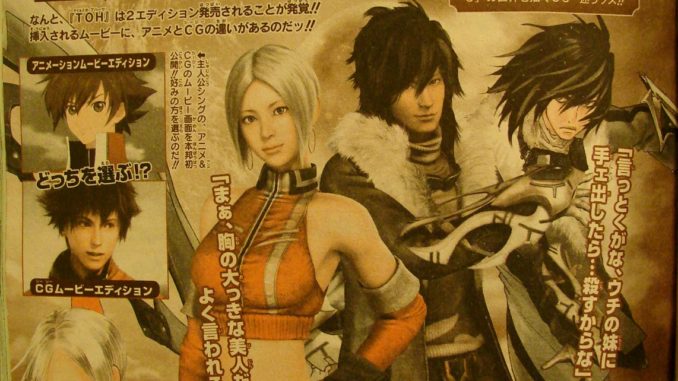 Thanks to Rpgmonkey from the Tales Forums, we now have a higher quality scan from that previous scan showing the two new characters from Tales of Hearts. Click here to view it. He has also provided a translation:
Ines:
Proud of her superhuman strength, she's the female president of the trasportation shop (with zero employees) "Every day is a peaceful day". She has a gentle smiling face...
Apparently she's voiced by Shizuka Ito.
Hisui:
A strange and proud person with sense, he's Kohak's brother. He has a calmed attitude, but is still a hot-blooded rascal.
And apparently he's voiced by Hozumi G?da.
He also mentioned something about giving a "confidence fee" every first visit to an inn.
Want to help me earn more Gald in Tales Brigade? Join or click here! Thanks!