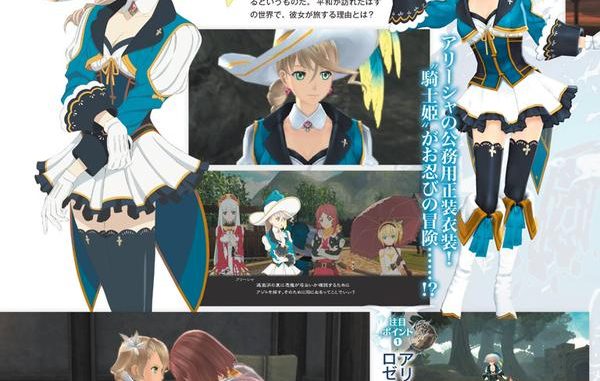 The latest issue of Famitsu magazine details the upcoming Alisha After Story DLC for Tales of Zestiria.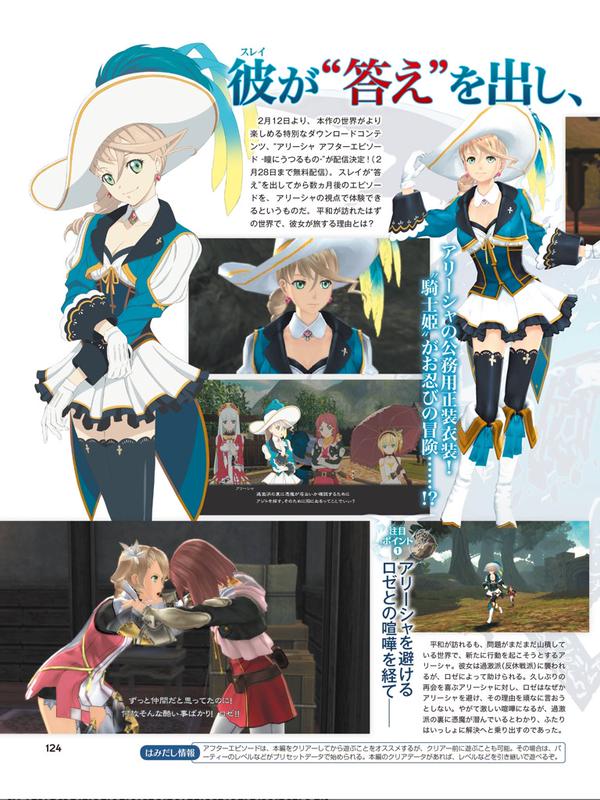 The Alisha After Story entitled "What's Reflected in Her Eyes" will be taking place several months after the game's ending. In the story, a group of extremists attack Alisha during her affairs, after which she is saved by Rose. Although Alisha is very happy with their reunion, Rose seems to be avoiding Alisha for some reason. The two eventually set off together in order to find out more about the extremists.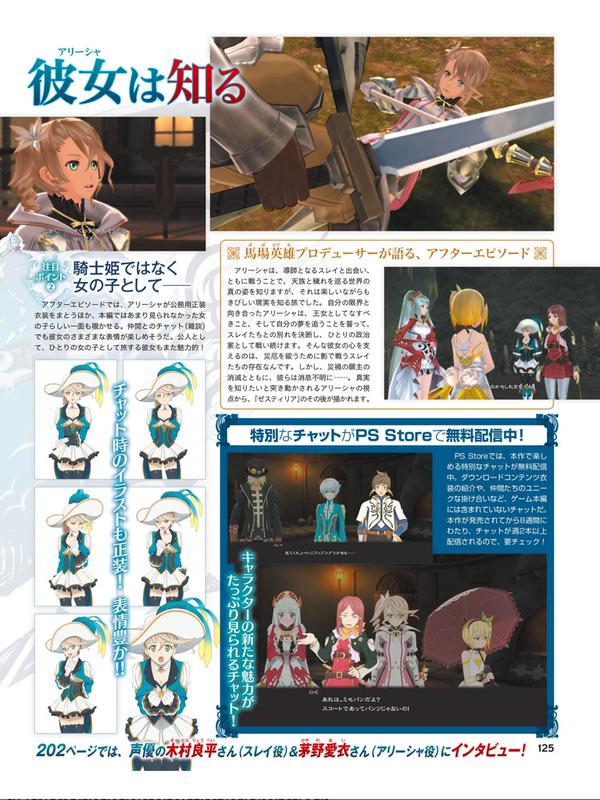 The after story features Alisha in new clothes, which are also reflected in her status art and chat portraits. Though it is not necessary to have finished the game in order to play the after story, starting it with a clear save data lets you carry over your levels. Starting it without a clear save will have you with a preset level.
The Alisha After Story DLC will be released on February 12, 2015. It will be free for the first two weeks (February 12 to 28 ), after that it will be available for the retail price of 1,300 yen. You can view a few screenshots on Famitsu.
Tales of Zestiria was released in Japan on January 22, 2015, and will be releasedin North America and Europe sometime in the future. Oders are still available at the following shops: