Revealed at Tales of Crestoria's dedicated stage at Tokyo Game Show 2018 were a new trailer, details on the previously shown characters and a sneak peek at the gameplay!
New Trailer
The new trailer focuses on the game's six main characters, also revealing the previously teased characters on Twitter.
New Characters
Aegis Alver
Under the code of chivalry, I am the justice that will befall judgment upon the likes of you. 
Voiced by: Tatsuhisa Suzuki
Designed by: Miyuki Kobayashi
A beautiful knight who holds no reservations, Aegis is the young captain of the knights from the Kingdom of Midasmegur. He is an honest and innocent character who honors the right thing to do, making him a bit hard-headed. As someone who completely believes in the Vision Orbs, he stands in Kanata's group's way, whom have just been branded as criminals.
Yuna Azetta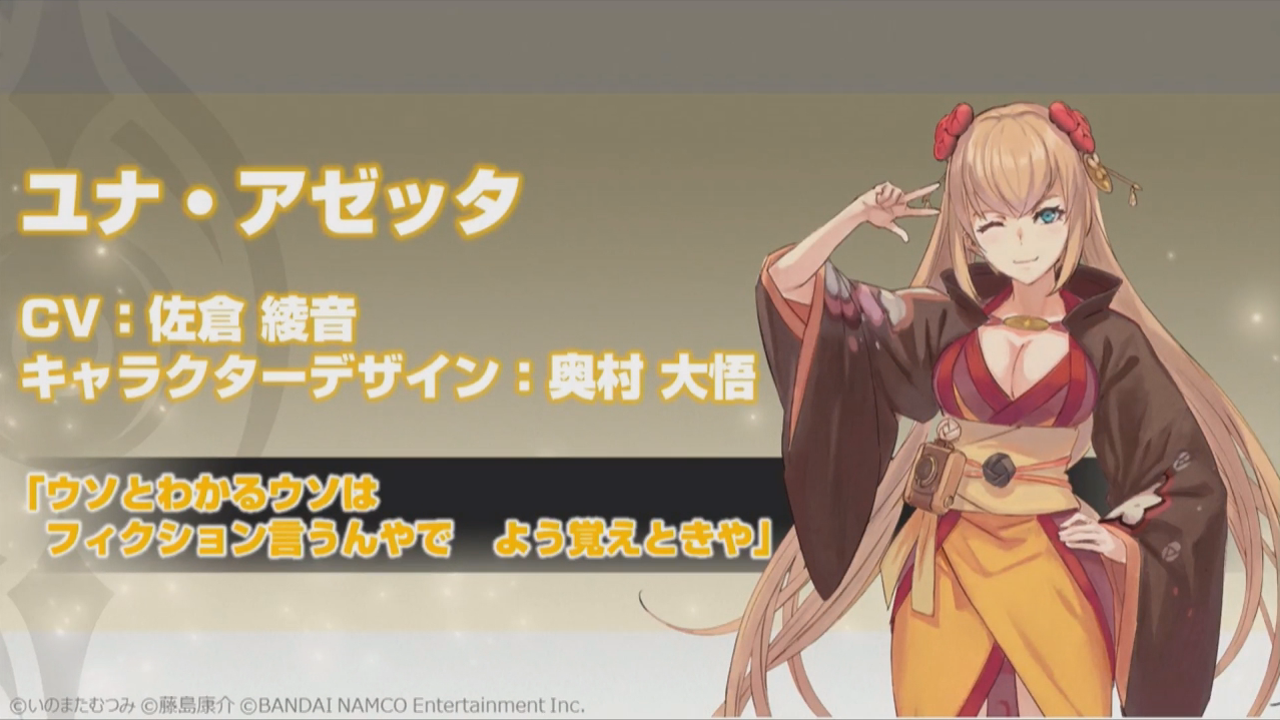 Remember that a lie that's understood as a lie is fiction.
Voiced by: Ayane Sakura
Designed by: Daigo Okumura
A skilled journalist and older sister character, Yuna has a bright personality but tends to lie. Though she seems to just be a talkative girl with a peculiar dialect, she's willing to do anything dangerous if it means pursuing the truth.  She cooperates with Vicious in running a black market information store.
Orwin Granberg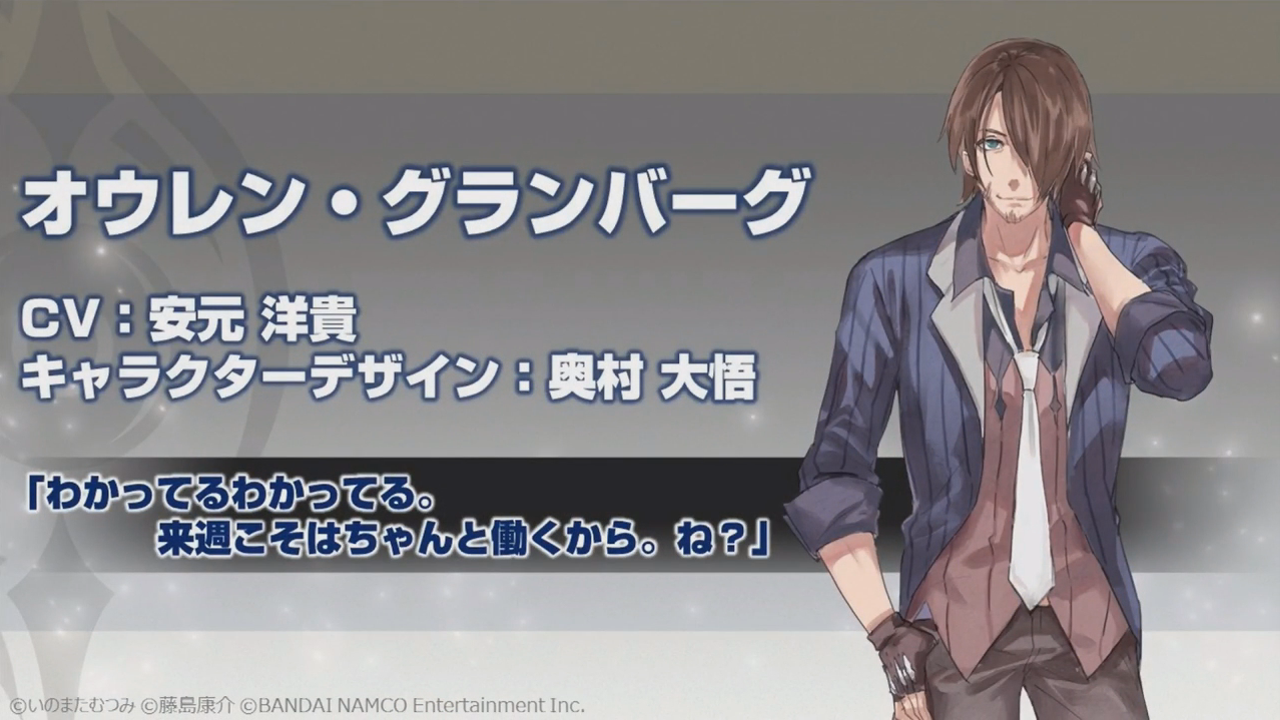 Got it, got it. I'll just have to work hard next week, right?
Voiced by: Hiroki Yasumoto
Designed by: Daigo Okumura
A frank and tired old man, Orwin has lost all motivation and the will to live. Though he has his wife Nina and 10 year old daughter Aura, he's mostly been living off the money his wife is earning.
Gameplay
A sneak peek of the gameplay that we're expecting was shown via this single screenshot. This is surprising, but it seems... turn-based?
No news yet on when Tales of Crestoria will be out for Japan. We'll keep you posted!
Tales of Crestoria

Tales of Crestoria
is an upcoming mobile title dedicated for smartphones that is an entirely new story and doesn't focus on previous Tales of titles. The game features Kanata Hjuger, a young man branded as a Transgressor because of the crimeof "protecting someone important" to him. The game will be released for iOS and Android on 2020.
Info Page | News | Gallery | Official Website (JP) | Official Website (EN)