The title of the next Tales of Asteria arc has been revealed in today's Tales of Crestoria stage show at Tokyo Game Show 2018, as well as a protagonist for the arc.
The title of the new arc is "The Augite Sleeping in Avalon" (title provisional).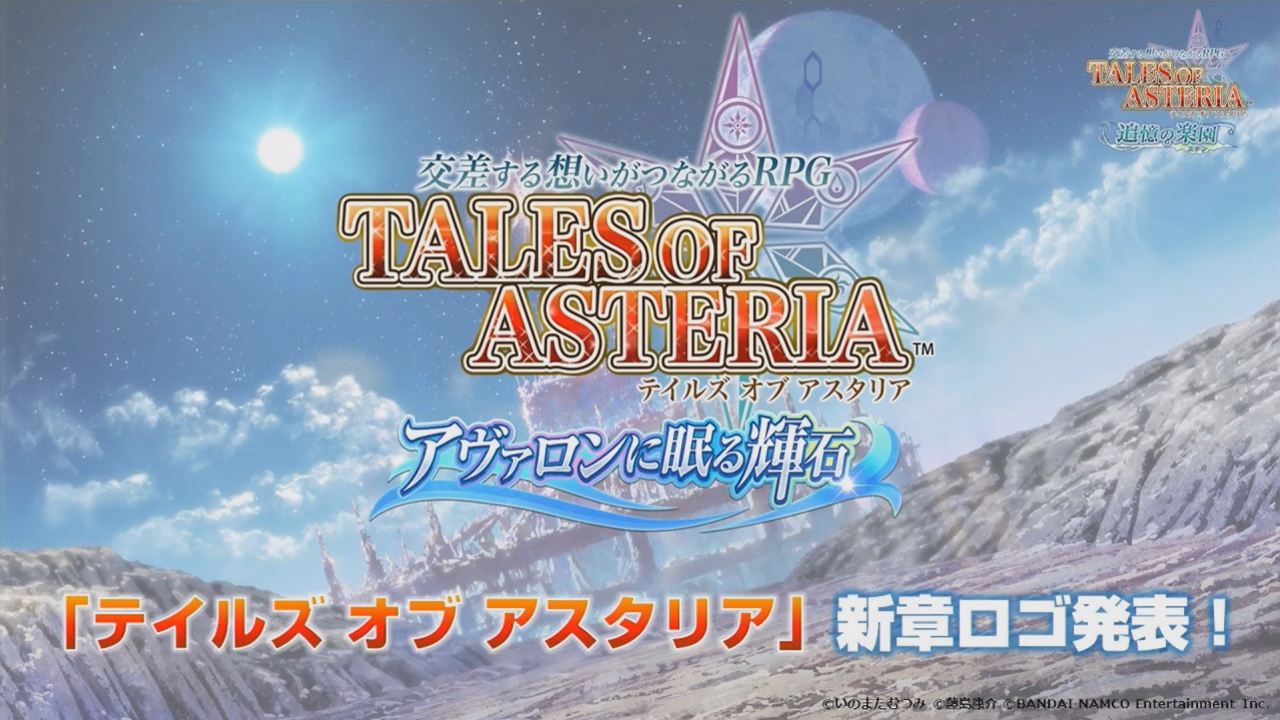 The chapter will be different from the previous chapters, and is said to be "more adventurous" compared to them.
No other details have been revealed at the moment, save for Luca Milda from Tales of Innocence R being announced as a protagonist for this arc. Pictured is the special outfit he will be getting for this arc.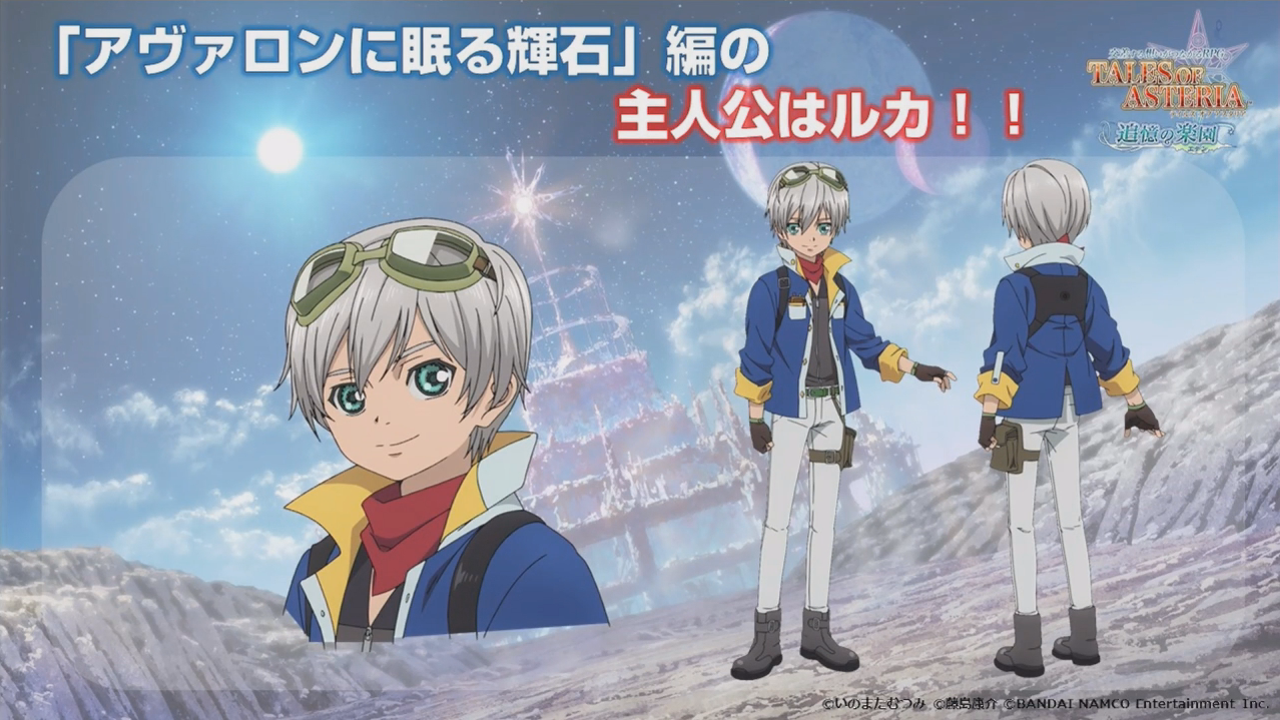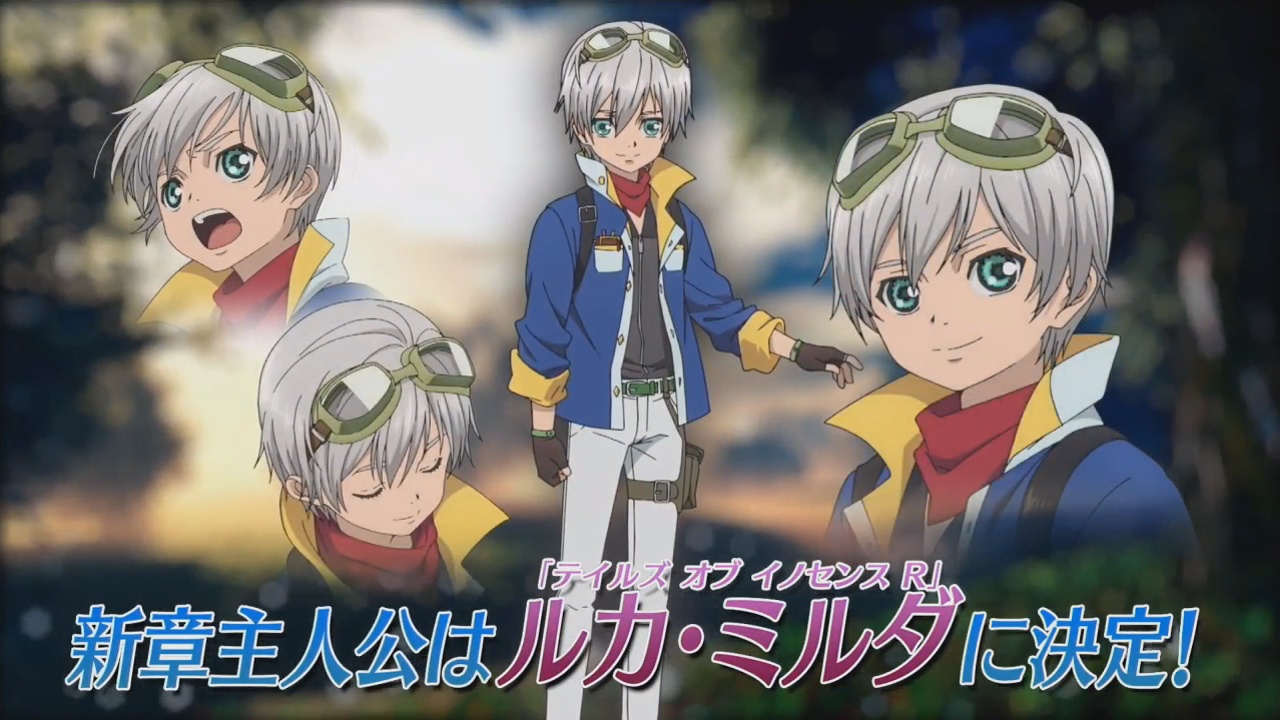 To celebrate this announcement, players will also be getting 50 Asteria Stones as a login bonus. The stones can be claimed once from September 23, 5:00 to October 31, 23:59.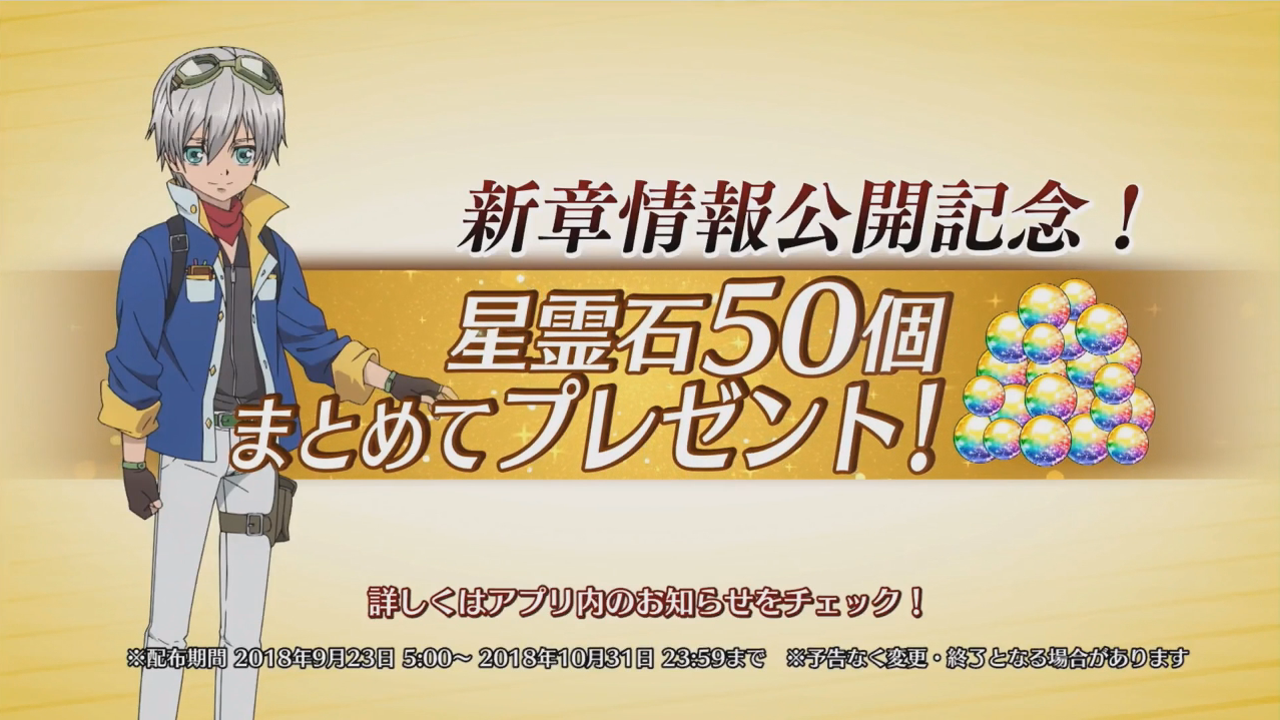 There will also be a special gacha to commemorate the new chapter announcement. Spend 3000 yen to pull in the gacha, where at least one of the pulled characters is guaranteed to the an awakenable ☆5. This can only be done once during the event period, which is from September 24, 16:00 to October 12, 21:59.