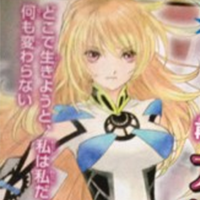 A new scan for Tales of Xillia 2 reveals a new character: Milla Maxwell - the same Milla from the original game.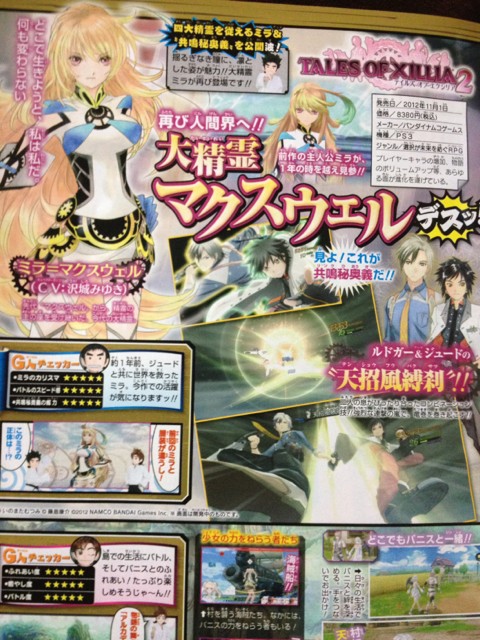 Milla Maxwell
(CV: Miyuki Sawashiro)
"
Wherever I may live, I am still myself. Nothing will change.
"
- Not much has changed with her, she is still the Milla that saved the world with Jude one year ago. She now holds the position of the Lord of the Spirits, the Great Spirit Maxwell.
Ah, Milla, I missed your funny hair. I'm unsure if she's playable at the moment. The scan also confirms a Dual Hi-Ougi between Ludger and Jude, "?????".
Tales of Xillia 2 will be released in Japan on November 1, 2012. Pre-orders are now available at the following places. Be quick, pre-orders run out fast!
Tales of Xillia 2 JP Version - Play-Asia | CDJapan | Amiami | YesAsia
Tales of Xillia 2 Asia Version - Play-Asia
Tales of Xillia 2 Famitsu DX Pack - Play-Asia | CDJapan
Tales of Xillia 2 Lalabit Market Kyun Chara Pack - Play-Asia | CDJapan
Tales of Xillia 2 X Edition (w/ PS3 controller) - Play-Asia (all slots currently sold out, check again later) | YesAsia