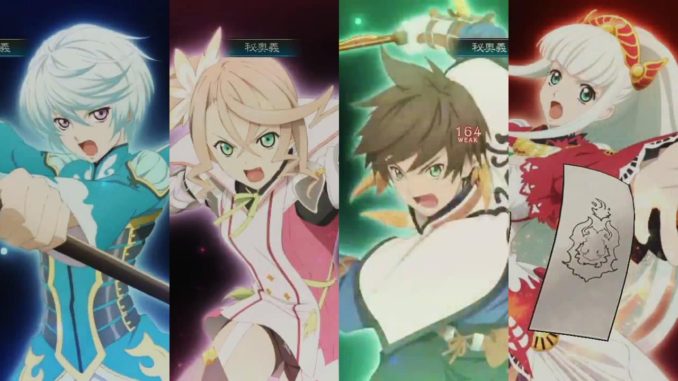 Tales of Zestiria's new system trailer shown during Tokyo Game Show 2014 is now available in HD. We also get to see some videos focusing on the Mystic Arte pre-order bonuses and the rubber straps.
The system trailer shows a bit about the game field, the various actions you can do on the field, finding the Normin creatures, and the battle mechanics themselves. At the end, we get a barrage of Sorey, Alisha, Lailah and Mikleo performing their Mystic Artes.
We also have videos featuring the Mystic Arte pre-order bonuses:
Alisha's is Leia's Soulstoke Celebration from Tales of Xillia.
Mikleo's is Loni's Final Prayer from Tales of Destiny 2.
And Lailah's is Kongwai's Silent End from Tales of Innocence R.
And above is a short animation featuring the pixelated sprite art of the pre-order bonus rubber straps. I'm not sure at the moment if the animation is included as a bonus or just as a thing to introduce the straps.
Tales of Zestiria will be released in Japan on January 22, 2015, and in North America and Europe sometime in the future. Pre-orders are now available at the following shops: