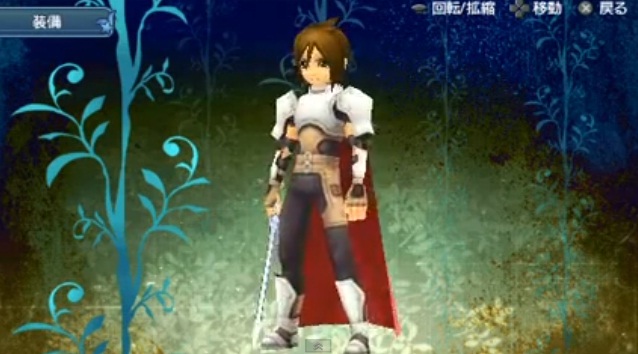 The Tales of the World: Radiant Mythology 3 official site has updated with a new system video on new equipment.
There will be new equipment such as swords, axes, armor, and the like as well as Narikiri costumes that will give your Descender the clothes of a previous Tales character such as Cless Alvein (Tales of Phantasia) and Judith (Tales of Vesperia) as seen in this video. These equipment pieces can be collected to complete a whole Tales character costume.
The video will be uploaded to AC's YouTube channel later. Until then, the official upload should do. Video is now available on our channel.
(Um, hi. How's that for a first post? Better than a cheesy introduction maybe? Feel free to edit if anything is off or needs to be added.)