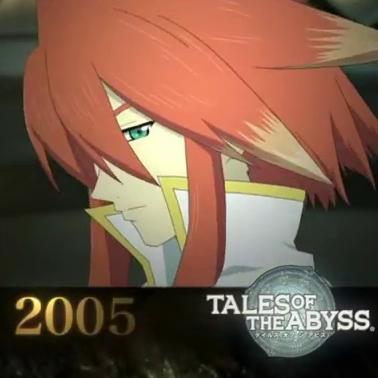 The scheduled commercial for the Next Tales of game has been posted online. It spans 30 seconds, with a recap of some of the past Tales games. We've put a translation of the narration via YouTube annotations, so you might want to switch them on.
There are people doing the narration about all the values the past Tales games have presented, with it ending with the game's catch copy phrase: "Are you determined to destroy the world for the sake of one girl?"
There's also speculation that this game might also have characters designed by both Mutsumi Inomata and Kosuke Fujishima, as their names appear in the video when the "Next Tales of" letters come in, but this might just be for credit on their works on the games that were featured in the recap, so it might not mean anything.