Producer Yusuke Tomizawa has updated his blog to talk about some of the details revealed in Tales of Festival 2019. Translation after the cut.
Hello, everyone. It's Tomizawa, producer of Tales of Arise.
I visited the first day of Tales of Festival 2019 (Saturday, June 15) at Yokohama Arena. We revealed some more information about the recently-announced Tales of Arise.
First, check out this video.
Official English sub, made available June 20th:
This is a special cut of the trailer that shows off a couple of the game's characters. We wanted Tales fans at TalesFest to be the first to get to see it. (TL - make sure to turn on English CCs.)
As you can see, we have the first details of the game's protagonist and heroine. This information, as well as new official character art and bios, have been uploaded to our official site.
Let's dig a little deeper into that.
Main character: Alphen
Voiced by: Takuya Sato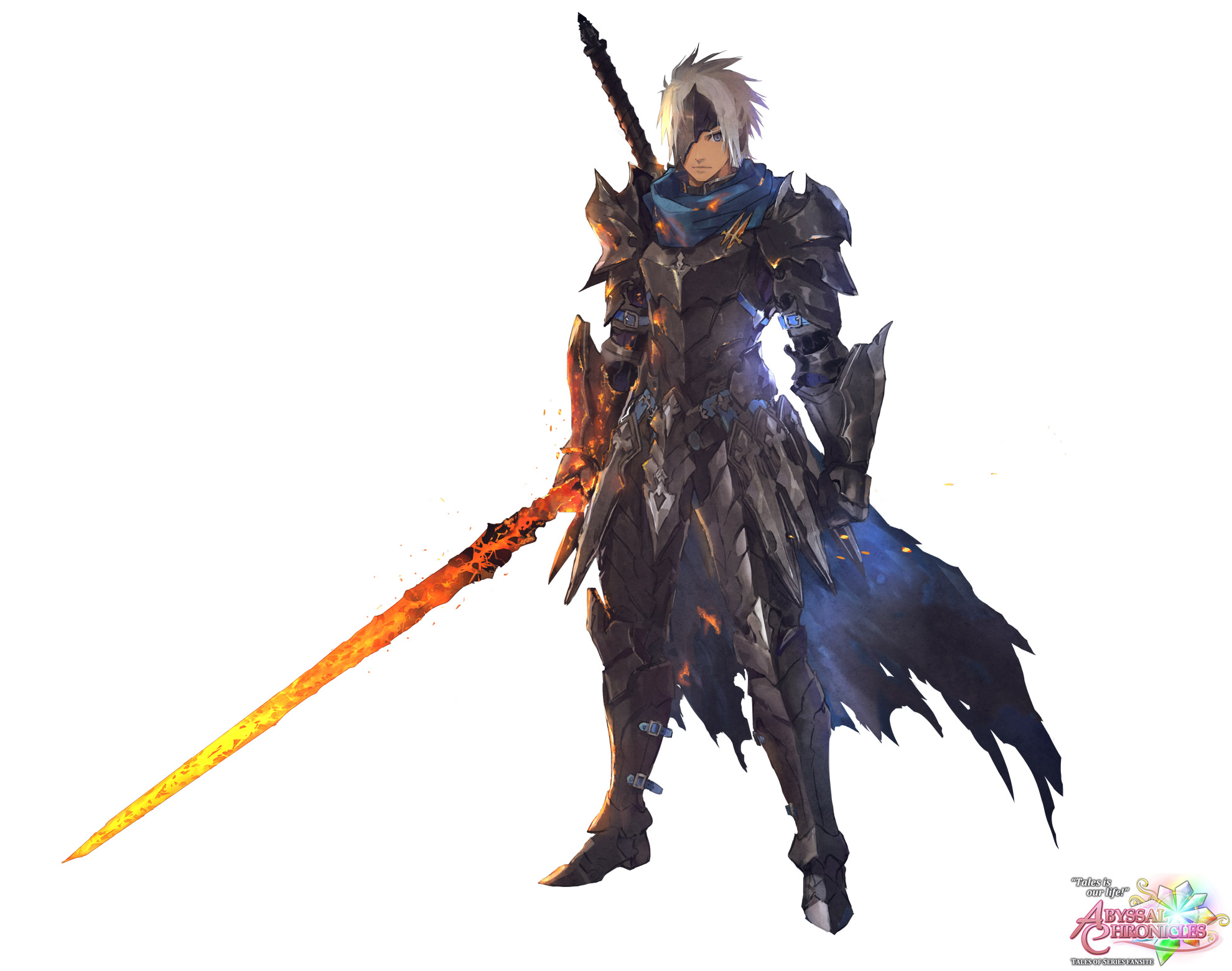 A slave from Dahna, he wears a mysterious mask and has lost his memories and sense of pain. Everything from his worn attire to his black armor-clad warrior's bearing hints at details of his past.
Alphen is played by Takuya Sato. Mr. Sato's performance makes Alphen's strong desire for justice and determination to fight against his oppressive situation despite his worries sound like a true hero. Please look forward to hearing it.
Find out how his strange situation leads him into dramatic situations and forges his bonds with his allies.
Main character: Shionne
Voiced by: Shino Shimoji
Our other key character is the heroine, Shionne.
While Alphen is Dahnan, Shionne hails from the ruling planet of Rena. For reasons of her own, she finds herself on the run from her kind, and ends up on Dahna, where she meets Alphen.
She has her own unique circumstances. She bears a curse called "Thorns" that causes intense pain to anyone who she touches, whether she wants to or not.
Their meeting unlocks an unprecedented power, as if they were completing each other. Since Shionne needs that power to achieve her own goals, the two remain together out of convenience.
Some of you may be surprised by the way Shionne talks to Alphen in the trailer. Remember, when they meet, one of their worlds has been using the other as slave labor for 300 years. Dahna and Rena don't exactly have friendly relations, but whether their journey together can help mend them is a big part of the game's plot and Shionne's character arc.
Shino Shimoji deftly portrays every facet of Shionne's personality, from her complicated past to her evolving relationship with Dahnans. We'll get to know more about her over the coming updates.
I already revealed the character designer for these two, didn't I? It's Minori Iwamoto of BNSI. He's designed several Tales characters before and is now the main character designer and general art director.
Mr. Iwamoto has, of course, also done the key visuals and character art. You should be able to see in the key visuals that having him as both designer and art director has allowed us to design the characters and the world as a single unified setting. Many fans are excited by the worlds we create, and we think this is a better way to deliver settings and concepts. We believe this approach is necessary to reach the fans who will join Tales with this game, and of course to allow older fans to enjoy the world of Arise.
We're hoping to reveal new characters soon. We're also looking for the best time for Mr. Iwamoto to share some of his own thoughts, including on this very blog. So stay tuned for the next update.
- Yusuke Tomizawa, Tales of Arise producer
---
In case you missed them, here are the other Tales of Festival 2019 News:
Day 1
Day 2
Tales of Arise
is now available at the following shops (
Note: Please keep in mind that we may receive a commission when you click on our links and make a purchase. This, however, has no bearing on our reviews and comparisons.
):

 North America:

 Europe: