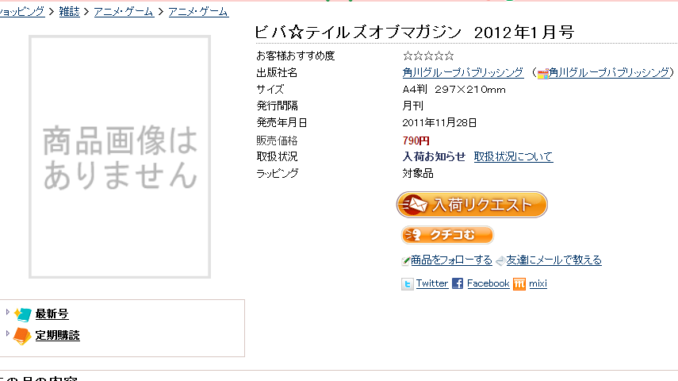 7 Net Shopping, the Japanese site for the 7-Eleven convenience store chain, has its listing for the January volume of Viva Tales of Magazine up. In said listing it mentions that "Tales of Xillia THE ANIMATION" will be on the cover. This could be a mistake of sorts, so treat this as a rumor for now.
The magazine releases on November 28, so we'll know for sure soon enough.
I screencapped it in case they take it down.
EDIT: Oh look, they did take it down...