A new scan from Jump introduces a new character from Tales of Berseria: Eizen. A new trailer plus the game's release date will also be revealed on April 13.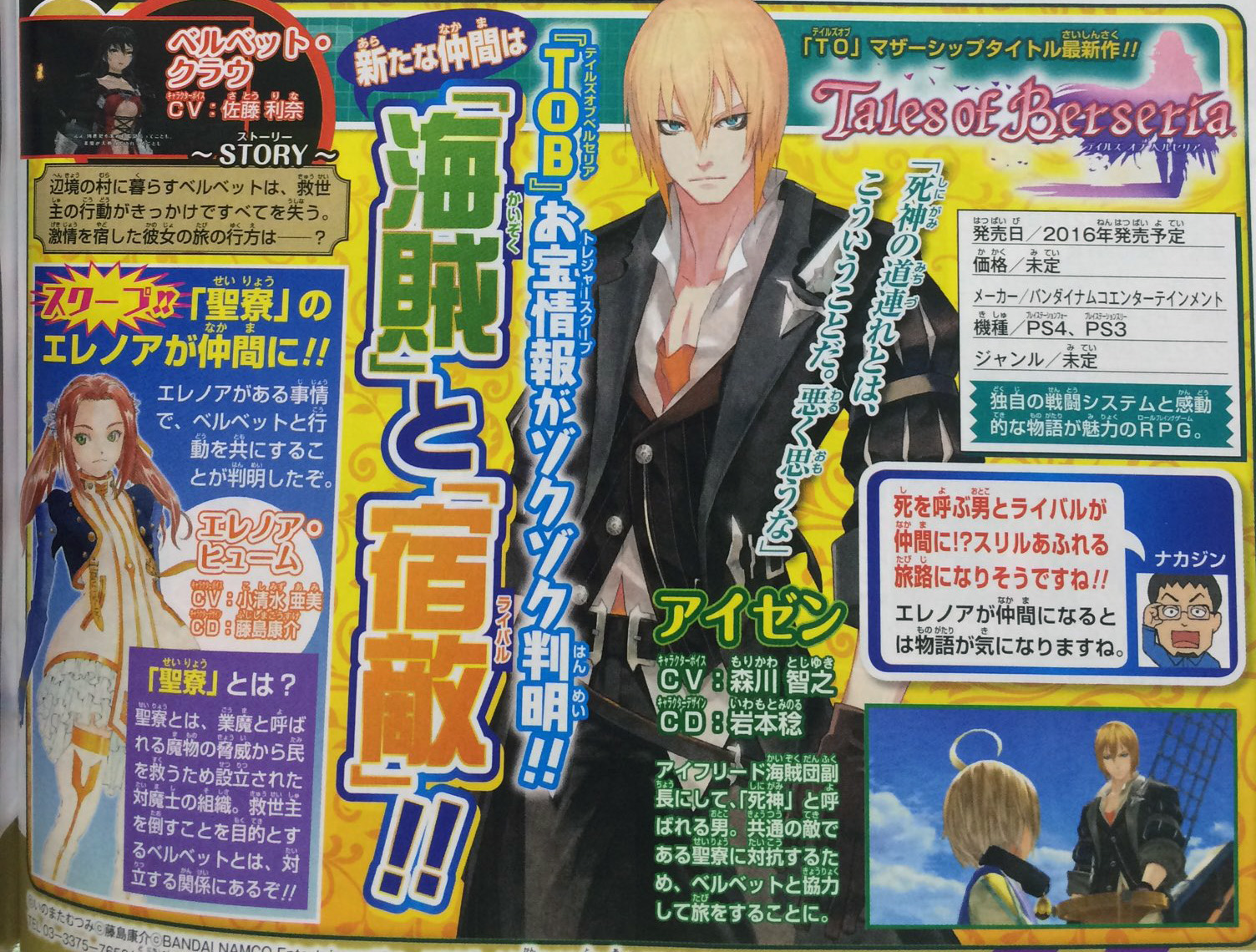 Eizen
Voiced by: Toshiyuki Morikawa (also voiced Dhaos and Yuan)
Design by: Minoru Iwamoto
"
This is what it means to travel with the Reaper. Don't think badly of me.
"
- The vice captain of the Aifread Pirates and a man known as the "Reaper." His group is also against the members of the Abbey, hence he joins Velvet on her journey.
I think we don't even need to mention it, but this Eizen is most probably the same Eizen as Edna's brother from Tales of Zestiria. The scan also mentions Eleanor as playable, apparently.
In addition, a long version of the previous trailer will be available on April 23, 12 noom JST. Said trailer will show new scenes as well as reveal the game's release date for Japan. Stay tuned!
Tales of Berseria

Tales of Berseria
is the latest mothership title of the Tales of Series which was first announced during 
Tales of Festival 2015
. The game was released for both the PS3 and PS4 on August 18, 2016 in Japan, January 24, 2017 in North America and January 27, 2017 in Europe for the PS4 and PC. The game features a female protagonist named Velvet and a theme of pirates and ships. It's also confirmed as a distant prequel to
Tales of Zestiria
.