Check out the newly designed blu-ray case!
Last November 24, 2019, the Tales of Graces Anniversary Party was held at the Maihama Amphitheater in Japan. There were afternoon and evening performances by the Tales of Graces voice actors. This is similar to the Tales of Vesperia 10th Anniversary Party held before.
The blu-ray comes in two versions, a regular and a limited edition. Both come with this wonderful cover designed by Mutsumi Inomata.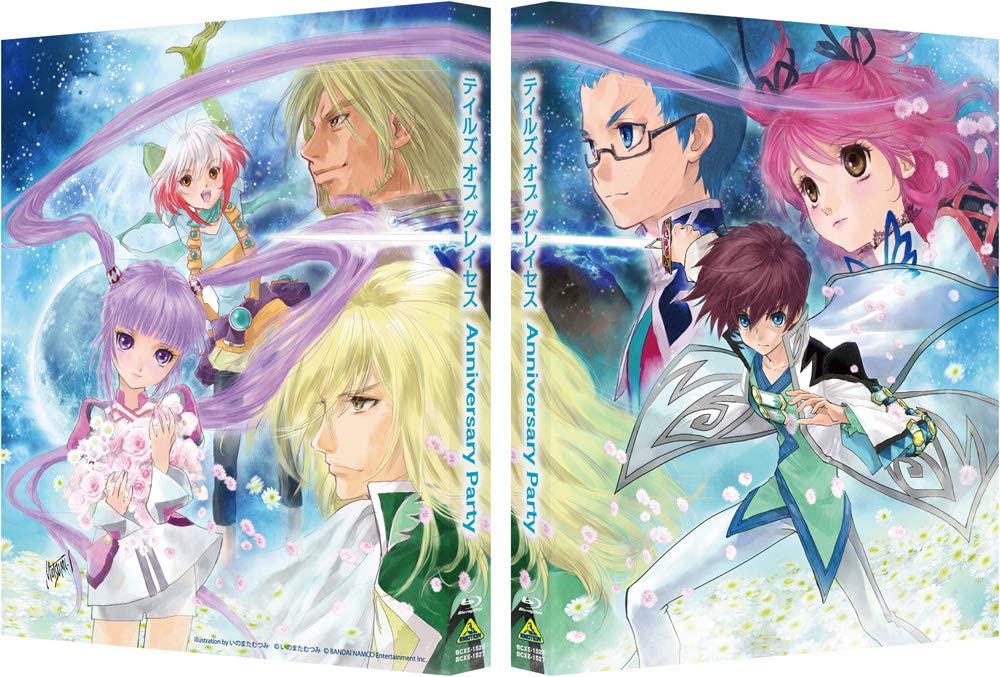 Regular Edition
Jacket illustration by Mutsumi Inomata
2 discs with ~200 minutes.
Contains afternoon and night events
Extra ~40 minutes making of Kagenari video
Pre-order: CDJapan | Amazon Japan
Limited Edition
Same contents as Regular Edition, plus
~200 pages novel written by Go Tanaka, the game's scenario writer, with illustration by Mutsumi Inomata
Pre-order: CDJapan | Amazon Japan
Amazon Japan's version comes with an A3 sized clear poster. The Blu-ray will be released on April 24th.
*Note that due to the ongoing COVID-19 pandemic, some shops, airports and shipping companies may have suspended shipping of merchandise and placed them on hold until after their respective quarantines.
Tales of Graces / Tales of Graces f

Tales of Graces
is the twelfth mothership title of the series initially released for the Nintendo Wii. The game later got ported to the PlayStation 3 as
Tales of Graces f
and featured an additional lengthy story arc. It was only the PS3 version that received an English localization. The game tells the story of Asbel within the world of Ephinea.
Info Page | News | News (Graces f) | Gallery | Official Website (JP)