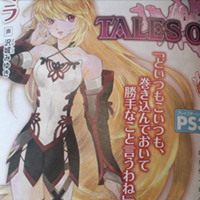 The current issue of Famitsu Magazine gives us more info on Tales of Xillia 2's "Milla," as well as new introductions to the game's system: Ludger's Mirroring and Relationships.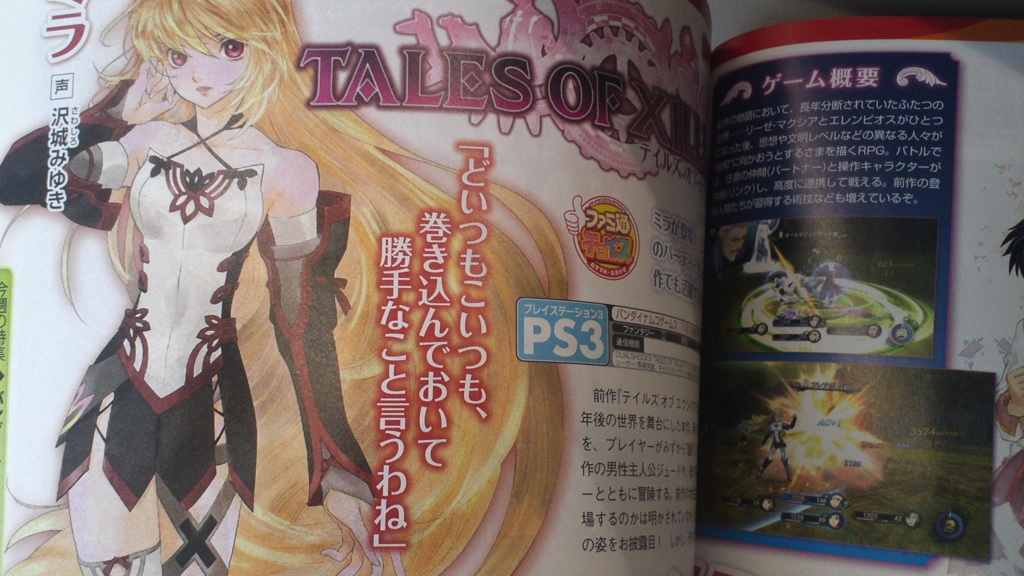 From what we've seen so far, it seems Xillia 2's
Milla
is a different person from Milla Maxwell from the original Xillia. When the new Milla was still 6 years old, the Arc Noa was destroyed, thus preventing the completion of the Spear of Kresnik. With this event, her mission had been fulfilled, and she can no longer channel Maxwell's power nor summon the four elemental spirits. As we mentioned before, she has an obstinate personality and is really prideful, but this is mainly because of her unique upbringing and not having any friends. She had been living with her Great Spirit older twin sister (!!!! Oh...) in Ni Akeria, but now accompanies Ludger on his journey.
The magazine also reveals Ludger's support skill: Mirroring. What this does is basically mimic the support skills of other characters.
Lastly, the game will have Relationships. To be precise, it actually says something like Intimacy Levels. In Ludger's Status Screen, you'll see the level of intimacy he has for each character. This is affected by choices he makes during Character Episodes or Long Chats done in the story. Increasing intimacy with other characters may unlock special Battle Chats and battle results, as well as new unique artes. The gauge for this is represented by hearts, with the max level at 10 hearts.
Tales of Xillia 2 will be released in Japan on November 1, 2012. Pre-orders are now available at the following places. Be quick, pre-orders run out fast!
Tales of Xillia 2 JP Version - Play-Asia | CDJapan | Amiami | YesAsia
Tales of Xillia 2 Asia Version - Play-Asia
Tales of Xillia 2 Famitsu DX Pack - Play-Asia | CDJapan
Tales of Xillia 2 Lalabit Market Kyun Chara Pack - Play-Asia | CDJapan
Tales of Xillia 2 X Edition (w/ PS3 controller) - Play-Asia (all slots currently sold out, check again later) | YesAsia