'Tis the season for gift giving as all struggle to find not the most expensive gift, but rather the gift to put a smile on someone's face.  This guide should provide some good ideas for the Tales fan in your life, even if that person is you.  This guide assumes you don't know of any Tales games missing from their collection, and instead dives into other potential gifts.  Now, without further ado, gift ideas for 2018!
Mascot Patches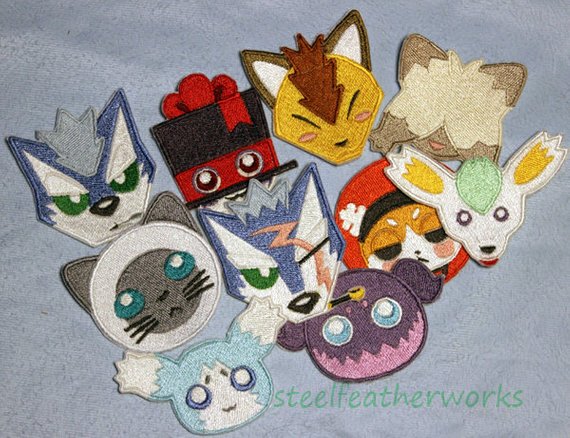 A good gift for most fans is something from their fandom they can display.  These Tales of patches from steelfeatherworks aren't just adorable, but can be placed wherever the recipient wants.  Alternatively, you can use one to spice up a cozy sweatshirt or jacket.  However you present it, they're bound to appreciate the unique gift.  This shop also sells some plushies, including an awfully adorable Gaius Dumpling for your Tales of Xillia fan.
Do note, there are more options than pictured here, including a mecha Asbel and a rappig.
Video Games
Japanese Roleplaying Games (JRPGs)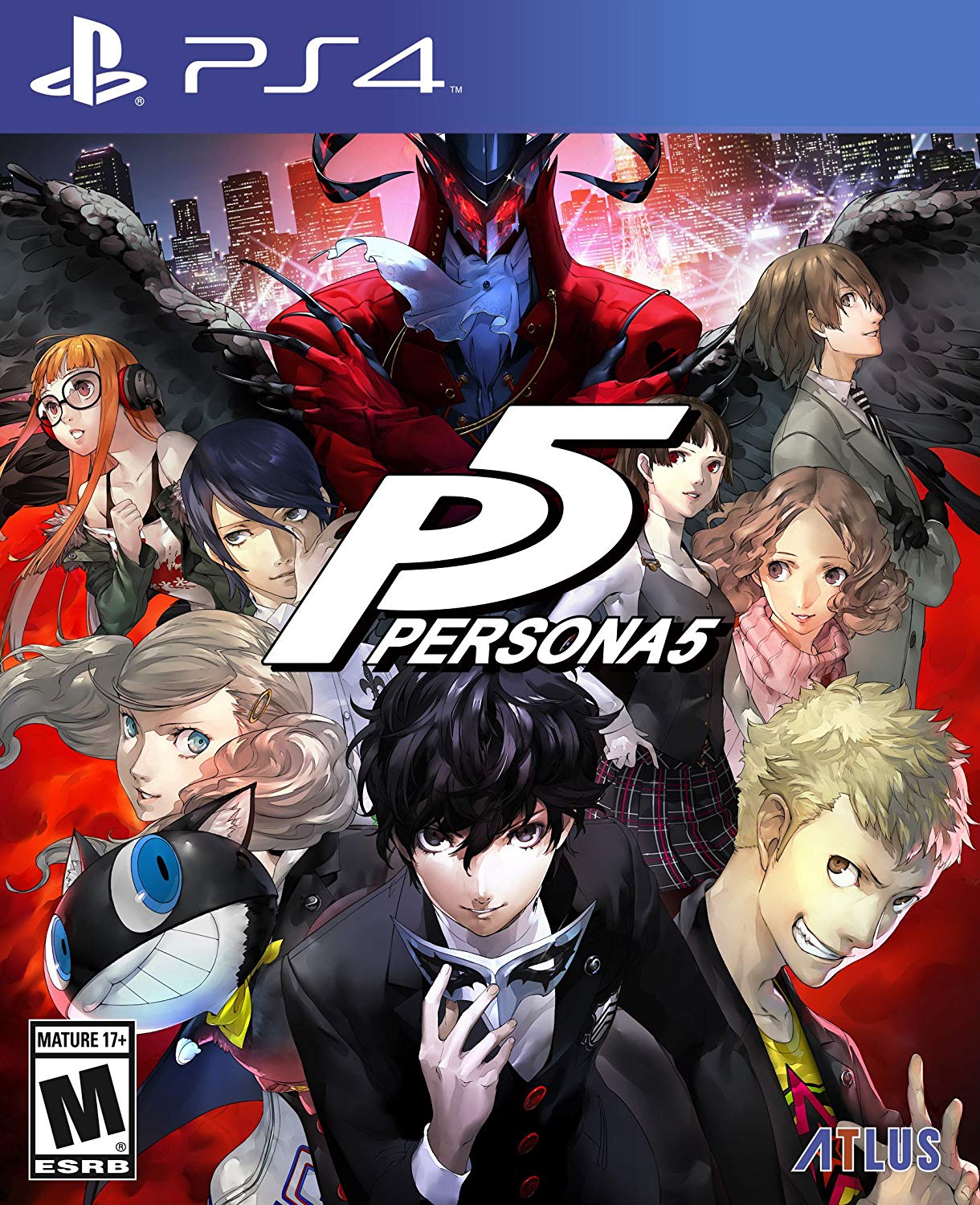 Persona 5 for the PS4 or PS3 made a big splash when it released.  A strong cast certainly helps make the game memorable.  Meanwhile, its turn-based combat system and stylish user interface help this game steal any RPG fan's heart.  And don't worry, they don't have to play previous games to enjoy this one. Something that this is true of almost every numbered title in the series.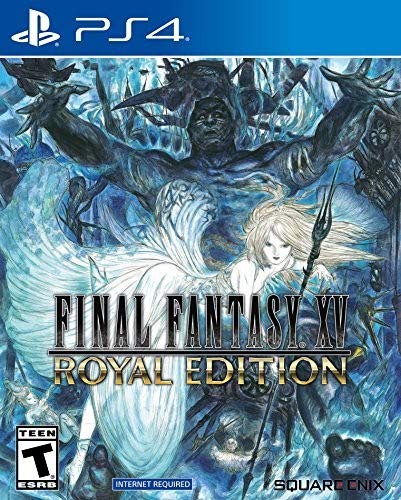 Final Fantasy XV received backlash due to long delays, but is still an enjoyable game in its own right. The combat is fun and the core cast entertaining.  If they already have this one or it doesn't seem quite right, Final Fantasy X and XII have received remakes for the PS4.  Alternatively, if you know they play Final Fantasy 14, it is possible to find subscription gift cards at certain retailers.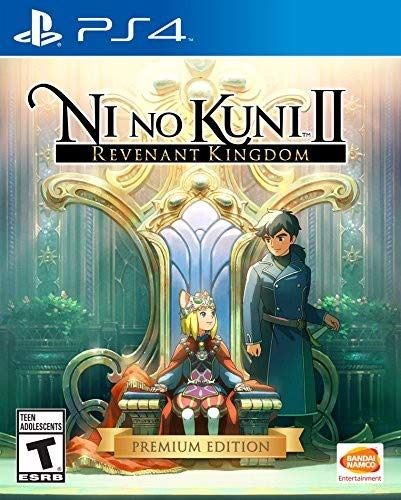 Ni No Kuni II is very different from its predecessor.  While still cute, it shifts to a more intense combat system that many players likened to the Tales of series.  Throw in some city building and lots of side quests, and it's a pretty lengthy game.  Available on PS4 or Steam.   If they already have this game, note that there are Funko pops! available for Evan, Roland, and Tani.
Being on the 3DS, Fire Emblem: Awakening is great for the gamer on the go.  Large fights and a huge potential cast mean your attention oriented gamer is going to stay busy for a long time.  Additionally, they made playing with perma-death optional, so it adapts nicely based on play style.
And a Rhythm Game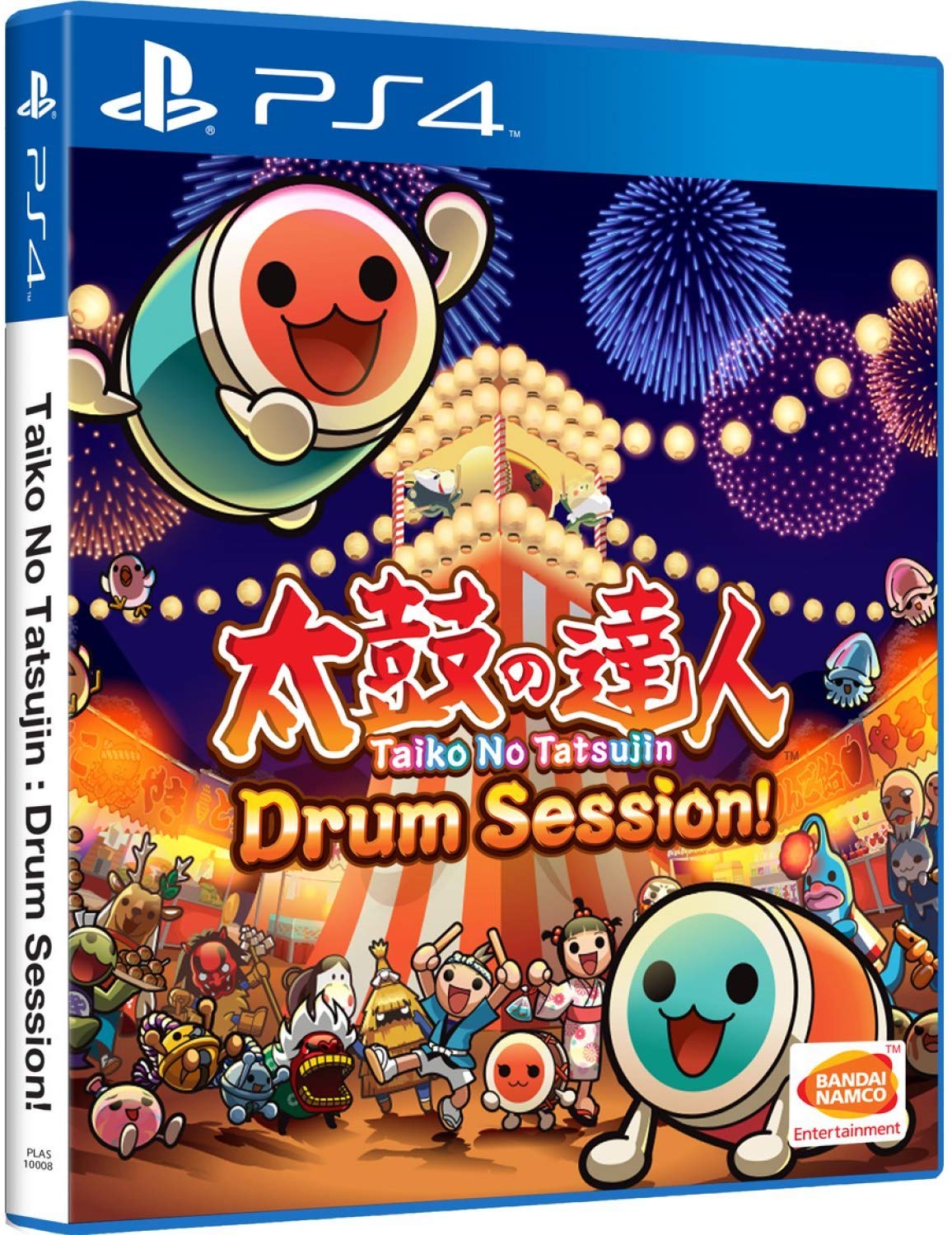 Taiko no Tatsujin: Drum Session! for the PS4 makes the list partially to add variety, but mostly for the Tales of Berseria Medley.  Fans almost always appreciate seeing their fandom pop up in other places, and getting to play some favorite themes in a rhythm game can be lots of fun.
Bonus Gift Ideas!
Controllers - Many Tales games are multiplayer, and they're not the kindest on the button mashing front either.  Given that, a new controller for the appropriate system makes a great gift.  PS4 controllers are nice, since they work on Steam as well, and now come in a decent array of colors.  Another good approach this year is to find out what version of Tales of Vesperia: The Definitive Edition they're getting.  It's coming out on all the current consoles and PC, so should give you a good idea on what type of controller to get.  Plus, it can serve as a not so subtle hint that you want to play too.
Playstation Network Gift Card - If your Tales fan plays on the PSN, then an easy way to help them out is a gift card.  Even if they're not missing a game, there's a lot of DLC out there.  Not to mention the many other games available.
Steam Gift Card - More recent Tales games have appeared on Steam as well as console, so a gift card makes sense for the same reasons as a PSN one.  It's really just all about knowing their preferred console.
Dungeons & Dragons Starter Set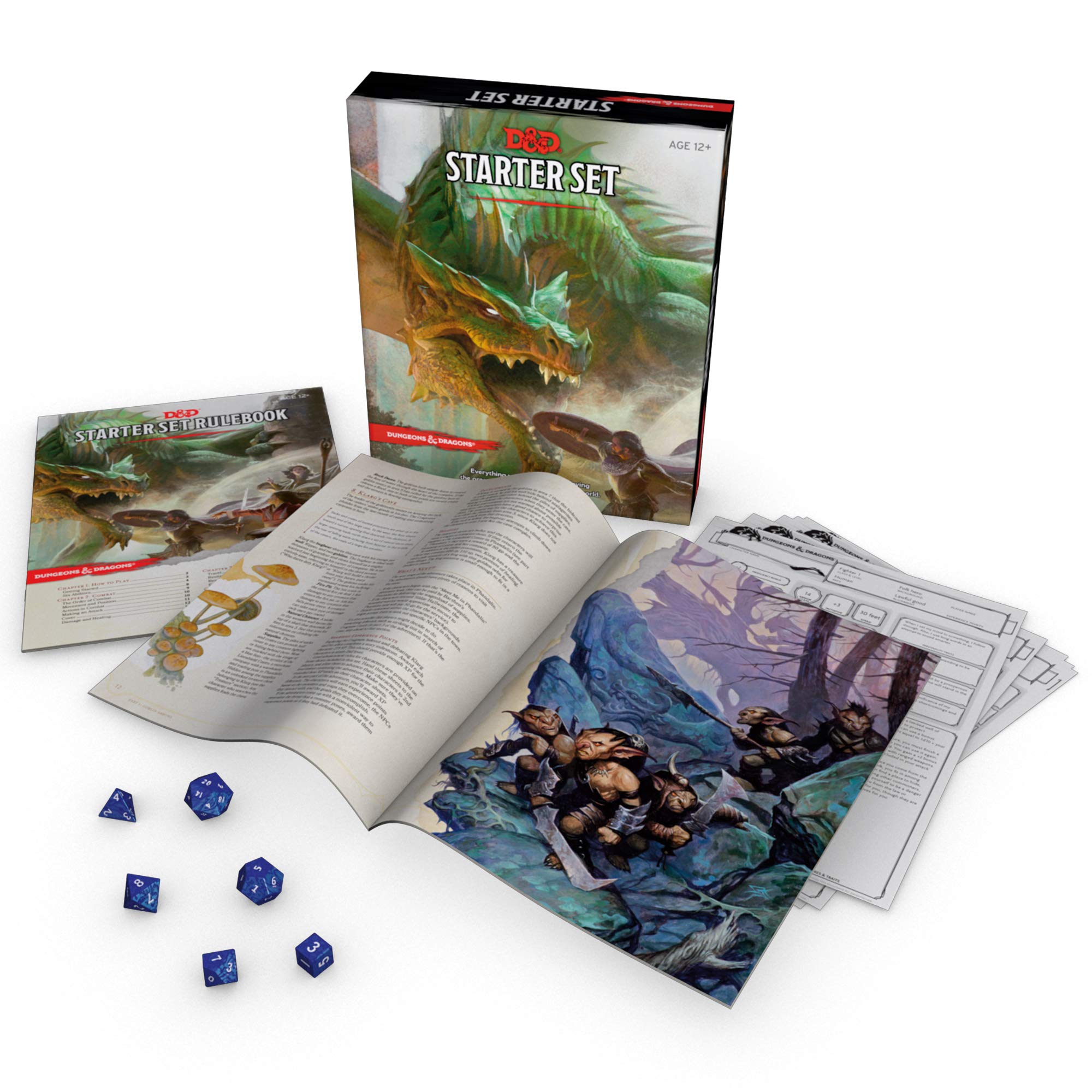 Video games are all well and good, but gaming remains a largely social activity.  Enter, Dungeons & Dragons.  This starter set gives you everything you need to get going.  Pre-generated characters, rules for low levels, and a simple scenario for a newbie dungeon master.  It even comes with its own set of dice.
This gift works best if you want to play it with the person you're gifting it too.  Alternatively, if they're already into D&D, more dice is almost always an acceptable gift.  You'd think gamers ate the things with the number they can go through.  Find a pretty set at your local games store, and maybe even Barnes & Noble.
Anime
Tales of Anime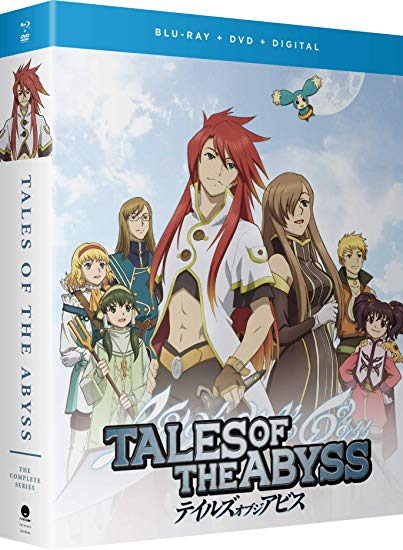 Tales of the Abyss - The Tales of the Abyss anime covers the entirety of the game in a whirlwind which, while rushed, is a pretty faithful adaptation.  The anime rushes through the dungeons, but makes up for it with an emphasis on character interaction.  For 26 episodes, it's a pretty good representation of such a long and complex game.  Do note that, despite being released by Funimation, it is subtitled only.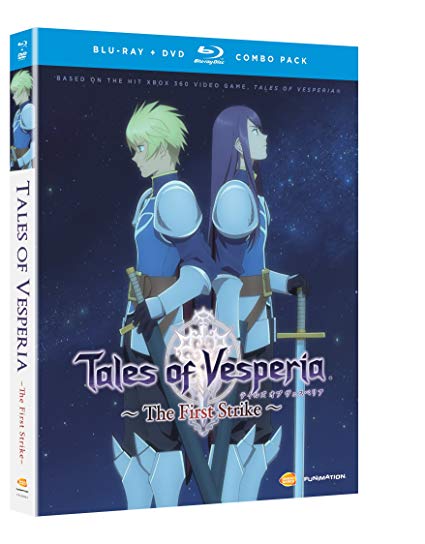 Tales of Vesperia: The First Strike - There are two core things you should know before gifting Tales of Vesperia: The First Strike.  One, it is a movie.  This has the advantage that it's cheaper than a full series.  Not to mention that you can watch it together in a single evening.  Two, and this is super-duper important, it's a prequel.  You can watch it without having played the game.  If they've played Tales of Vesperia, there are fun tie-ins.  If they haven't played it yet, it should amp the hype for the upcoming definitive edition.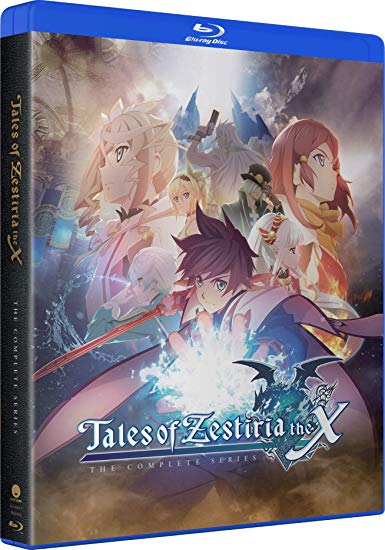 Tales of Zestiria the X - Poke your Tales fan a bit before deciding whether or not to gift this one.  If they're a collector then you're probably safe, but this anime differs drastically from the source material.  Some love the changes.  Some despise them.  Some will want it either way to complete their collection.  It's a full 26 episode anime with an English dub, primarily comprising the original cast, included.  Additionally, Ufotable handles the animation.  They're the same company to animate cut scenes and openings in the series since Tales of Xillia.
Other Anime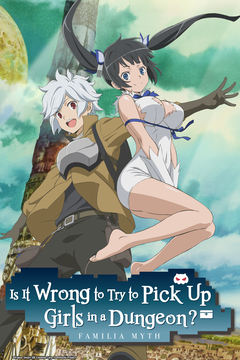 Sometimes, you just have to let the synopsis talk and swear that this anime gets a lot of praise.
Anyway, here's the synopsis from VRV:  A fateful encounter - that is what adventuring is all about! This comedy attempts to answer its title's question as a young adventurer, blessed by the tiny Goddess Hestia, seeks to impress the perfect girl in a dungeon filled with mythical beasts.
Note that Sentai Filmworks primarily sells through rightstufanime.com.  This link will take you right there if you want to find out more.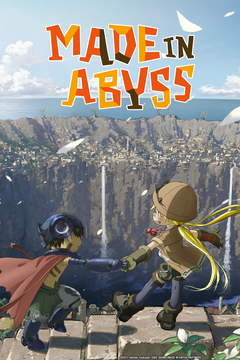 Another title licensed by Sentai Filmworks.  Made in Abyss is a story about a girl and her robotic friend.  The two descend into a giant gaping hole called the abyss in an attempt to find her missing mother.  Things get weirder and more intense the further down they go, and the chances they can ever return to the surface drop.  The Abyss is a very interesting place visually, and the two main characters have very distinct personalities.  Once more, rightstuf is probably the best place to look for a copy.
Bonus Gift Ideas!
If your friend is into anime, but it's hard to figure out what to get them, then there are a couple of good gift card ideas.
RightStuf - It's hard to find anime and manga that's not available on this site.  Plus, they have sales all the time, so your friend might be able to wait a bit for a good sale on a title they want and snag it then.
Funimation - Okay, these are kind of hard to find on the website, so here's the link.  Not only does this allow to simply purchase whichever Tales anime catches their eye, but they can also use it to pay for a streaming subscription.  With that, they could watch not just Tales, but everything else in the Funimation catalog.  This is an especially good gift for the friend who prefers watching dubs.
VRV Gift Card - VRV is an awesome option for streaming anime.  With a base of Crunchyroll for simulcasts and HiDive for Sentai Filmworks licensed titles your friend will never run out of anime to watch again.  Plus, it includes Geek & Sundry if they're into Critical Roll.  Boomerang if they like some older cartoons.  And VRV Select, filled with animated movies presented by GKids.  Note that the gift card is only available at Best Buy and GameStop.
Tales of Xillia Playing Cards
Great Eastern has produced this fun deck if playing cards featuring the characters from Tales of Xillia.  A fine gift for the Tales fan on the go, or the gift giver on a budget.
Manga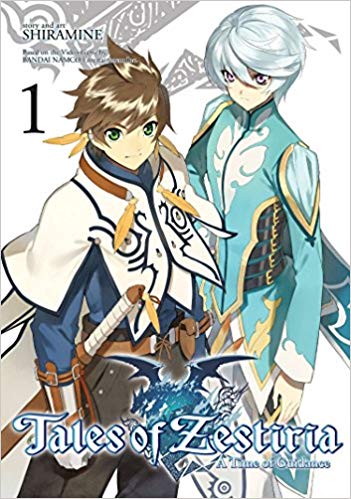 Tales of Zestiria - Bless Seven Seas and their recent decision to bring Tales of manga to the United States.  Not only have they been publishing the Tales of Zestiria manga, but with it doing well Kodansha USA has announced Tales of Berseria as well.  Given that almost every Tales game gets a manga, and this is the first full series to arrive in the West, it's pretty darn exciting.  Plus, it's always fun to see what a different media can highlight about the story.
The Record of a Fallen Vampire - If you're shopping for a Tales fan who enjoys the series for its plots twists and inevitable, yet surprising, betrayals, then this might just be the perfect fit.  Written by Kyo Shirodaira, author of Spiral: The Bonds of Reasoning and Blast of Tempest, this story follows a vampire lord as he travels the land attempting to free his lost love.  At least, that's how it starts.  Basically, it's a manga about how everyone inherently as their own side to the story. Plus, the author commentary is pretty fantastic.
The Ancient Magus Bride - While filled with plenty of magic, danger, and wonderment, this series is really about the relationship between its two main characters.  One, an ancient, inhuman mage.  The other, the Japanese orphan he bought at auction.  It primarily uses European mythology, with lots of faerie lore, and follows the girl as she attempts to find out more about the mage who saved her, and herself.
Light Novels
The anime adaptation of light novel series That Time I Got Reincarnated as a Slime is currently streaming on Crunchyroll/VRV and Funimation, and it's a blast.  The story follows a Japanese salaryman who gets well, reincarnated into a slime on another world.  The world building is solid and the main character's reactions to said world are often fantastic.  Additionally, it really gets into what happens when someone who doesn't have any preconceived notions of where they are enters a new world.
Many Tales fans are broader JRPG fans, and many JRPG fans adore Final Fantasy VII.  This particular book is a collection of short stories set to bridge the gap between the game and the movie.
Tales Charms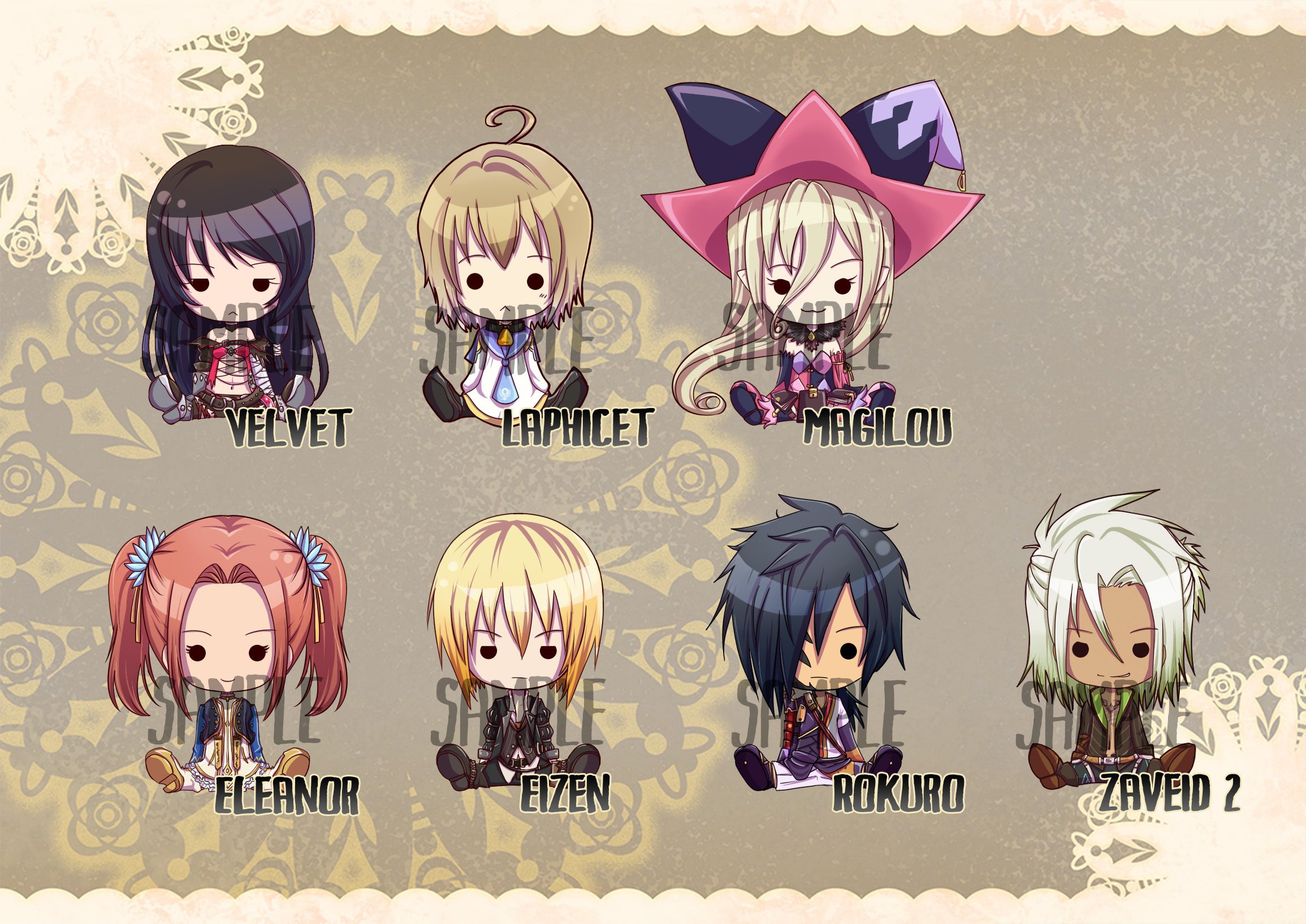 While often appreciated, official charms can be hard to find.  Doubly so if you're looking to pick up your friend's favorite character.  Enter fan charms!
This particular set is from a shop called Bottled Bunny on etsy.  The artist has charms from a bunch of different Tales games, so you should be able to find a good one to use as a gift.  They can also put their designs on pencil cases, cushions, and tote bags, so there's lots of options.  And, of course, keep an eye out in the artist alley of any conventions you attend.
Good luck on your fetch quest for the perfect gift.  Here's hoping that either one of these will work out.  And if they don't, that they gave some good ideas.