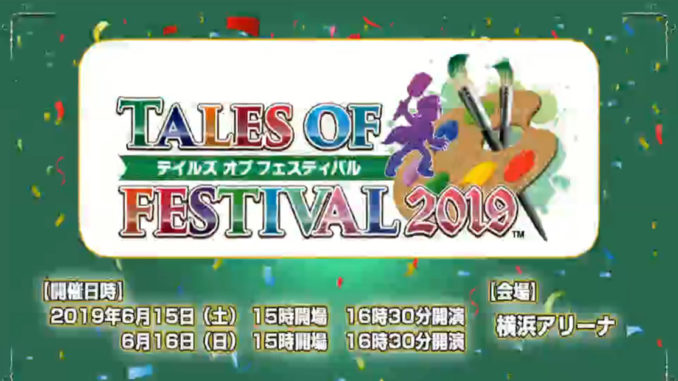 Next year's Tales of Festival has just been confirmed!
Tales of Festival 2019 will be held on June 15 and June 16 (Saturday to Sunday) of 2019, again at Yokohama Arena.  The theme for next year is "art".
More information will be revealed soon.
In addition, those attending Tales of Tour will get the chance to get a 2-Day ticket for the Festival, something that's never happened before.
For those planning to go, now would be the best time to book your hotel rooms since they do run out insanely fast.