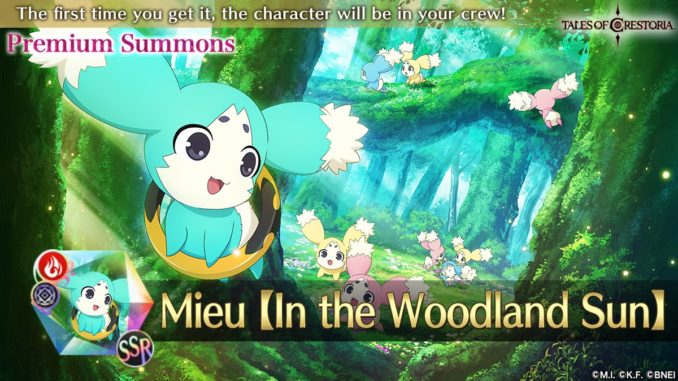 Tales of Crestoria has announced that the latest special EX Summons event will feature Mieu, the first playable mascot character in the game! An SSR memoria stone named "Mieu [In the Woodland Sun]" will be added to the EX Summons with an increased chance of appearing. Like other summons, a 10x summon (costing 2,500 gleamstones) will guarantee at least one SR memoria stone. If you receive Mieu [In the Woodland Sun] in the EX Summons, he will also join your team as a character. Mieu's character model is the same size and scale as in Tales of the Abyss, so he looks pretty funny fighting in a party otherwise full of human-sized characters!
The maximum stats and abilities of both the memoria stone and character are shown below: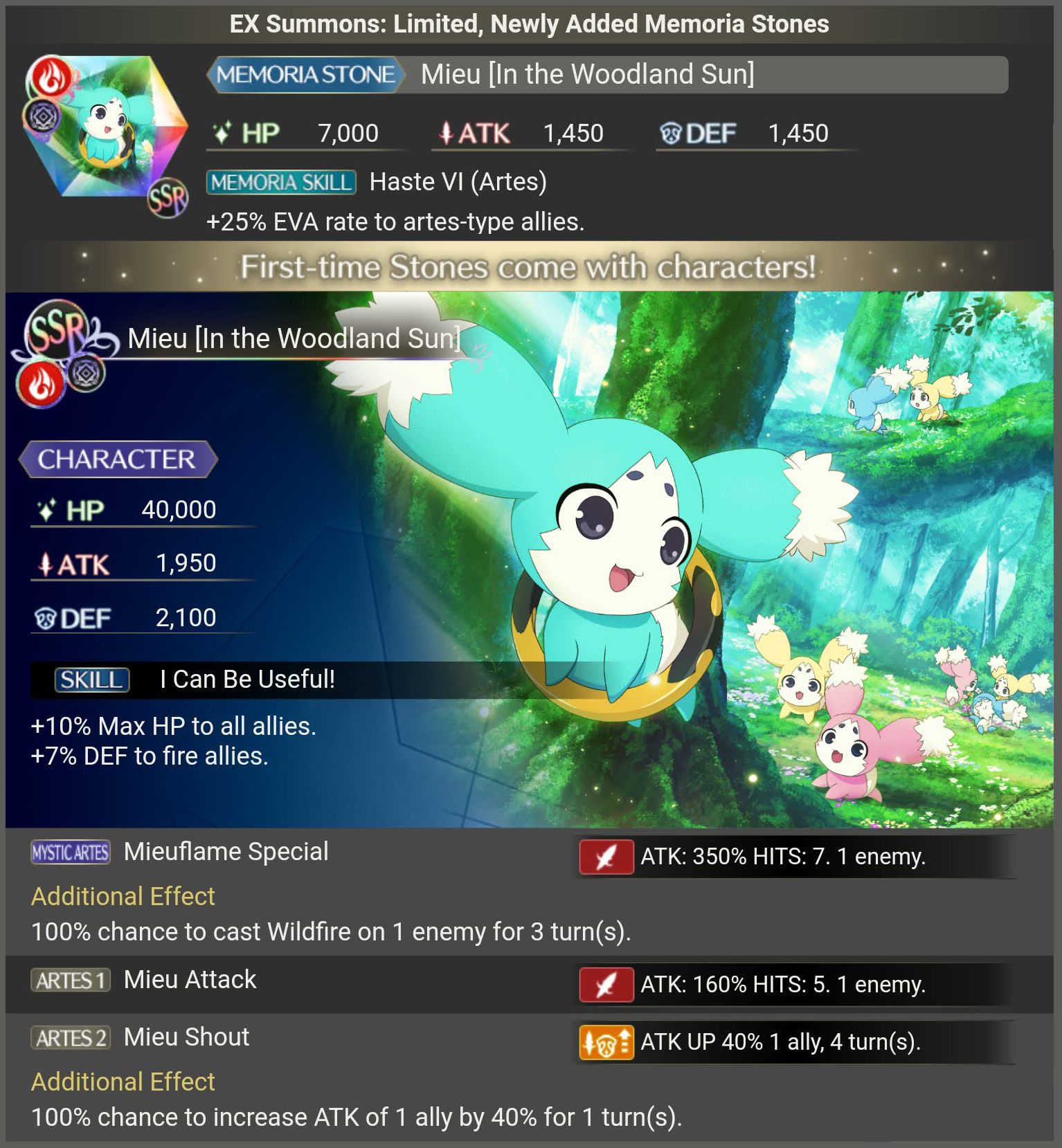 In addition to Mieu and the standard pool of SSR memoria stones, the previous EX characters, Dhaos [Determined Gaze] and Leon [Armed With Friendship], will be in this EX Summon's pool, so it is another chance to get them. This Summon will run for one week from Thursday, October 8th, at 3:00am EDT to Thursday, October 15th, at 2:59am EDT. Good luck!