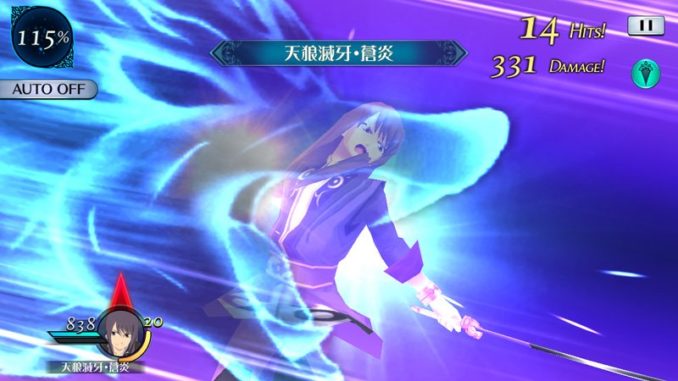 Get ready for Mirrage Prison's fifth chapter "Silently Burning Black Wolf"『静かに燃える黒き狼』to be released on May 25 (14:00 JST).

The new chapter will focuses on Yuri from Tales of Vesperia, and Dist (Tales of the Abyss) will play an active role in it.
It seems that Hilda (Tales of Rebirth) and Flynn (Tales of Vesperia) will make their first appearance.

The release also comes with a new Overray Mirrage for Yuri, which seems to have a new feature involving some kind of trigger button.
Finally, we can expect a huge limited gacha banner for it as well, like happened when Ludger (Tales of Xillia 2) got his Overray Mirrage.
Excited to play the new chapter and try out Yuri's Overray Mirrage?
There's still some content confirmed for this month, so plan yourself well!
---
UPDATE: Some new screenshots and a video showing Yuri's new Overray Mirrage!
Tales of the Rays

Tales of the Rays
is a Tales mobile game for the iOS and Android featuring characters designed by Hidenori Matsuraba and a new ADF-LMBS (Advanced Flick Linear Motion Battle System). The game tells the story of hero Ix Nieves and heroine Mileena Weiss in the world of Tir Na Nog. Characters from the previous Tales titles appear in this game. The game initially had an English version, but was short-lived and now currently runs exclusively in Japan.