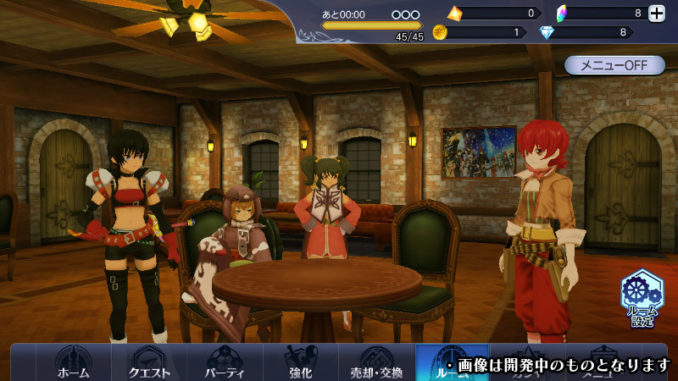 A big update bringing new systems, including the long-awaited Room!
Tales of the Rays version 2.7.0 was released on September 28th and finally brought the ROOM, a feature first announced at last year's Tales of Room livestream, as well as a Trust system, achievements and more.
The ROOM!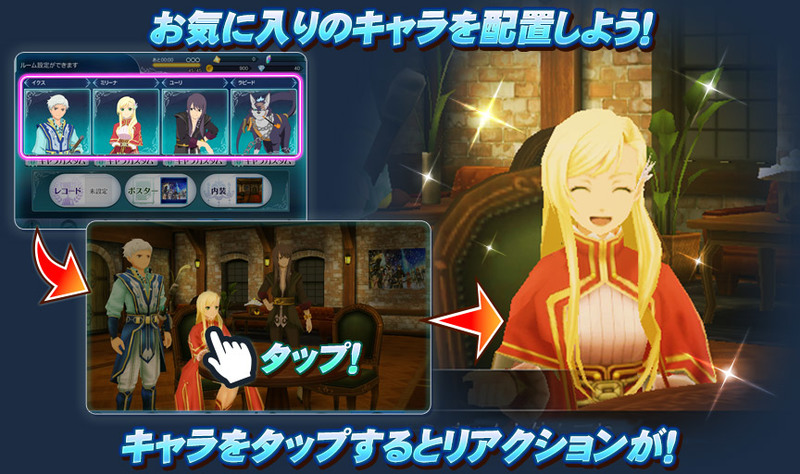 You can enter the room's menu by tapping the ROOM (ルーム) tab. There you can choose up to 4 characters to show up on the Room. Like back on the old HOME menu, you can interact with your chosen characters by tapping them. Every character has brand new voice lines!
There are 3 ways to customize the room:
•Records: Like achievements, records are trophies that rewards the player for achieving something in the game. Players can choose which trophy they want to show on the room!
•Posters: A decorative item that can also be shown on the room.
•Interior Design: Players can change the entire design of the room's interior! It seems like only two are available right now.
---
Trust!
You can check the progress of a character Trust on the Trust bar.
By playing with a character, players can raise their Trust, by leveling up Trust you can earn several rewards including Posters (to customize the room), diamonds, new dialogue lines and more. When a character Trust Level reaches its maximum, the player will have access to a Skill Quest to unlock that character's Potential Skill.
So now there is a reason to play every character you get!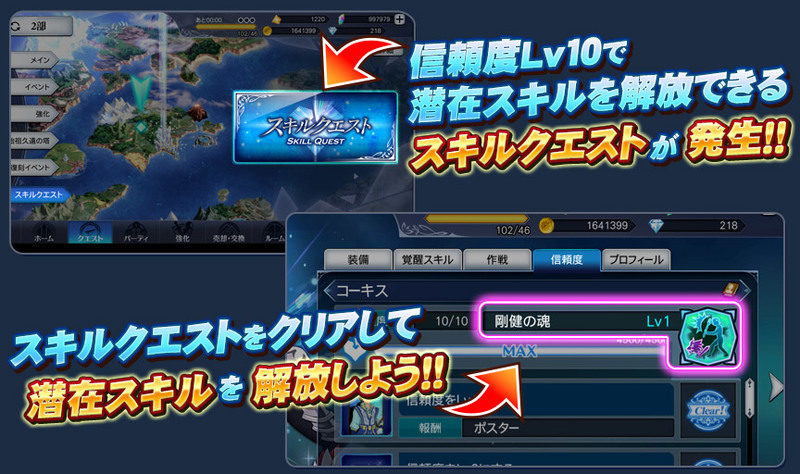 ---
Skits!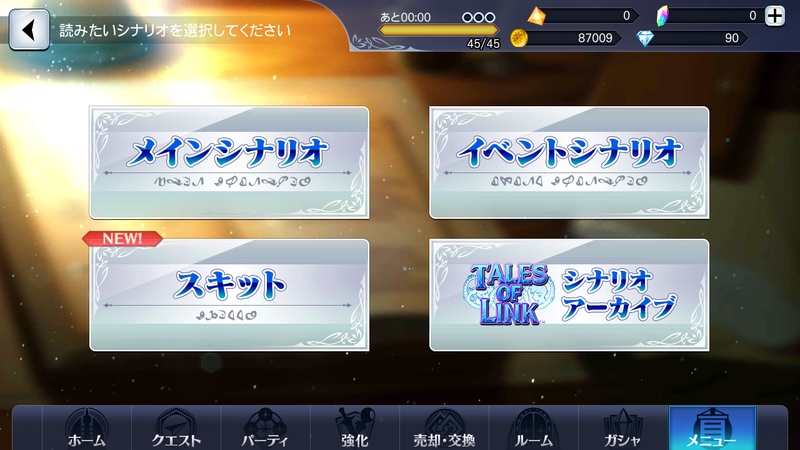 Sub-scenarios are now called SKITS! Also, players can unlock new skits by leveling up character's Trust.
Tales of the Rays

Tales of the Rays
is a Tales mobile game for the iOS and Android featuring characters designed by Hidenori Matsuraba and a new ADF-LMBS (Advanced Flick Linear Motion Battle System). The game tells the story of hero Ix Nieves and heroine Mileena Weiss in the world of Tir Na Nog. Characters from the previous Tales titles appear in this game. The game initially had an English version, but was short-lived and now currently runs exclusively in Japan.