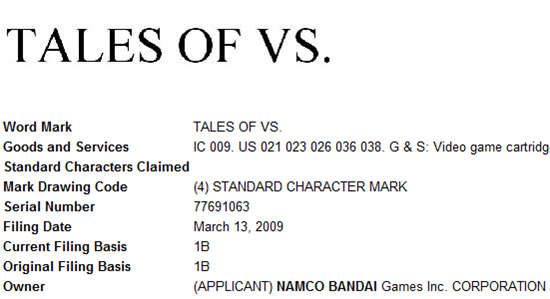 Just in from Siliconera. Namdai has recently trademarked another possible Tales title, although this time, this was added to the US database, not the Japanese (Floria, Gracia, Unitia, Blessia, Startear, those previously registered) nor the European (Graces) database.
The trademarked name is "
TALES OF VS.
" It is also to be noted that "
Tales of Graces
" has also been added to the US database. Tales of 10, anyone?
And it seems to have everyone speculating a Tales fighting game. Hrmmm...