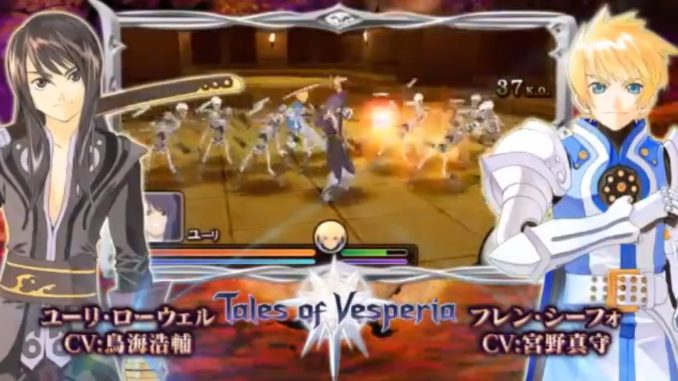 The official Tales of the Heroes: Twin Brave site has been updated with a better quality video of the game's Tokyo Game Show 2011 trailer.
[PSP] Tales of the Heroes: Twin Brave Trailer #1
We
reported previously
that the characters in the game will come from 15 other Tales titles. From the trailer, it seems they will mainly come from the mothership titles of the series, namely Tales of Phantasia, Destiny, Eternia, Destiny 2, Symphonia, Rebirth, Legendia, the Abyss, Innocence, Vesperia, Hearts, Graces, and Xillia, plus Tales of Symphonia: Dawn of the New World/Knight of Ratatosk and Tales of the Tempest (which is now no longer placed under the mothership titles bracket).
As we stated before, the game will let you play as one character with a partner for support, and each character has their own unique scenario.