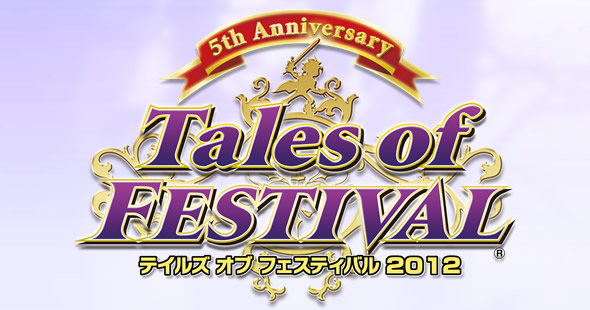 This coming Tales of Festival 2012, there will be more than just talk shows by voice actors and live performances by Tales theme song artists. 
According to a report by GAMEWatch, we can expect news on a new Tales title that is currently being developed. With Tales of Innocence R and Tales of the Heroes: Twin Brave coming out early next year, it's actually to be expected that a new Tales game would be announced at that time.
No other information was really given besides that. As always, we can expect a live skit by the voice actors of the Tales characters as well as live performances by some of the artists of the Tales theme songs.
Tales of Festival 2012 will be held on June 2 and 3, 2012 at Yokohama Arena (Kanagawa Prefecture, Yokohama City). More details about the event are to be given in the future.