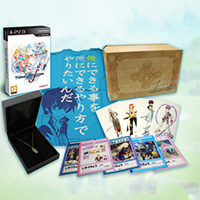 If you live in Europe, then here's your chance to win a bunch of amazing prizes in Namco Bandai Europe's Grand Tales of Graces f Contest! Ten lucky winners will each win a copy of Tales of Graces f (PAL), as well as other exciting Tales of series goodies that are usually only available in Japan!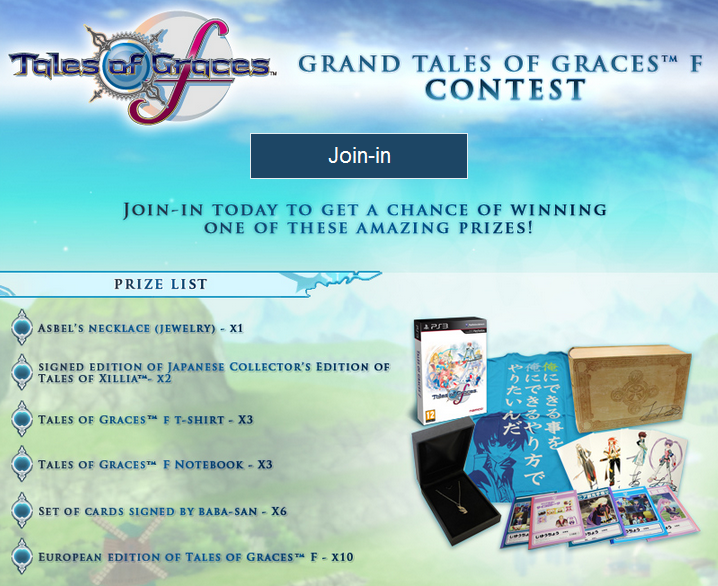 The official page of the contest is
here on Facebook
. All you have to do is click Join In and answer a short quiz related to Tales.
The full list of prizes is as follows:
1x Tales of Graces f Asbel Lhant Necklace
2x Signed Tales of Xillia JP Kyun Chara Pack (does not include game)
3x Tales of Graces f T-Shirt
3x Tales of Graces f Notebook
6x Set of cards signed by Hideo Baba
10x Tales of Graces f (PAL)
Again, this contest is limited to Europe residents only. I couldn't find a particular deadline, though.