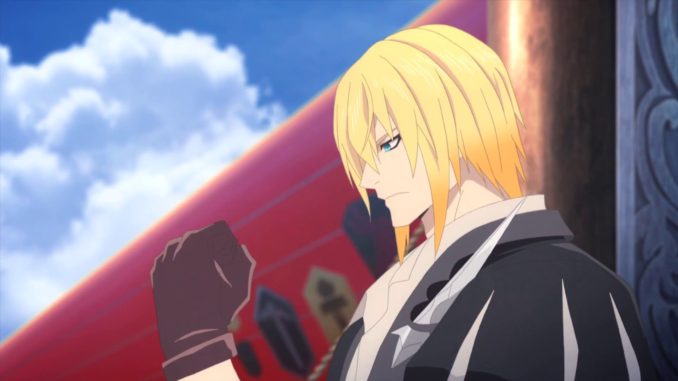 Tales of Berseria's latest commercial presents Eizen, skipper of the Aifread pirates!
Translation below:
Eizen: You should take your will by the helm, but you should be prepared for whatever consequence may come out of that.
Velvet: That's stupid. If you can understand clearly, just do it that way from the start.
Eizen: I'm not good at that.
Eizen: That's why I'm here.
Eizen: I'll settle things my own way!
Eizen: This is what it means to travel with the Reaper.
Translation for Velvet's line corrected thanks to @gtcaphi.
Next week's commercial will most likely be Velvet's, thereby finishing the 6 character commercials.
You can view the other commercials here: Laphicet | Rokurou | Magilou | Eleanor
Tales of Berseria

Tales of Berseria
is the latest mothership title of the Tales of Series which was first announced during 
Tales of Festival 2015
. The game was released for both the PS3 and PS4 on August 18, 2016 in Japan, January 24, 2017 in North America and January 27, 2017 in Europe for the PS4 and PC. The game features a female protagonist named Velvet and a theme of pirates and ships. It's also confirmed as a distant prequel to
Tales of Zestiria
.