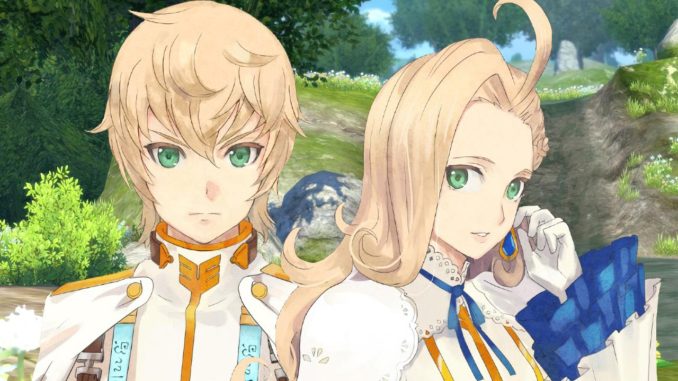 Bandai Namco has released a few new screenshots and localized information on Oscar, Teresa, a new character named Dyle and Tales of Berseria's Mystic Artes and Skills.
Note that the Tales of Blog mentions that Oscar and Teresa are non-playable characters.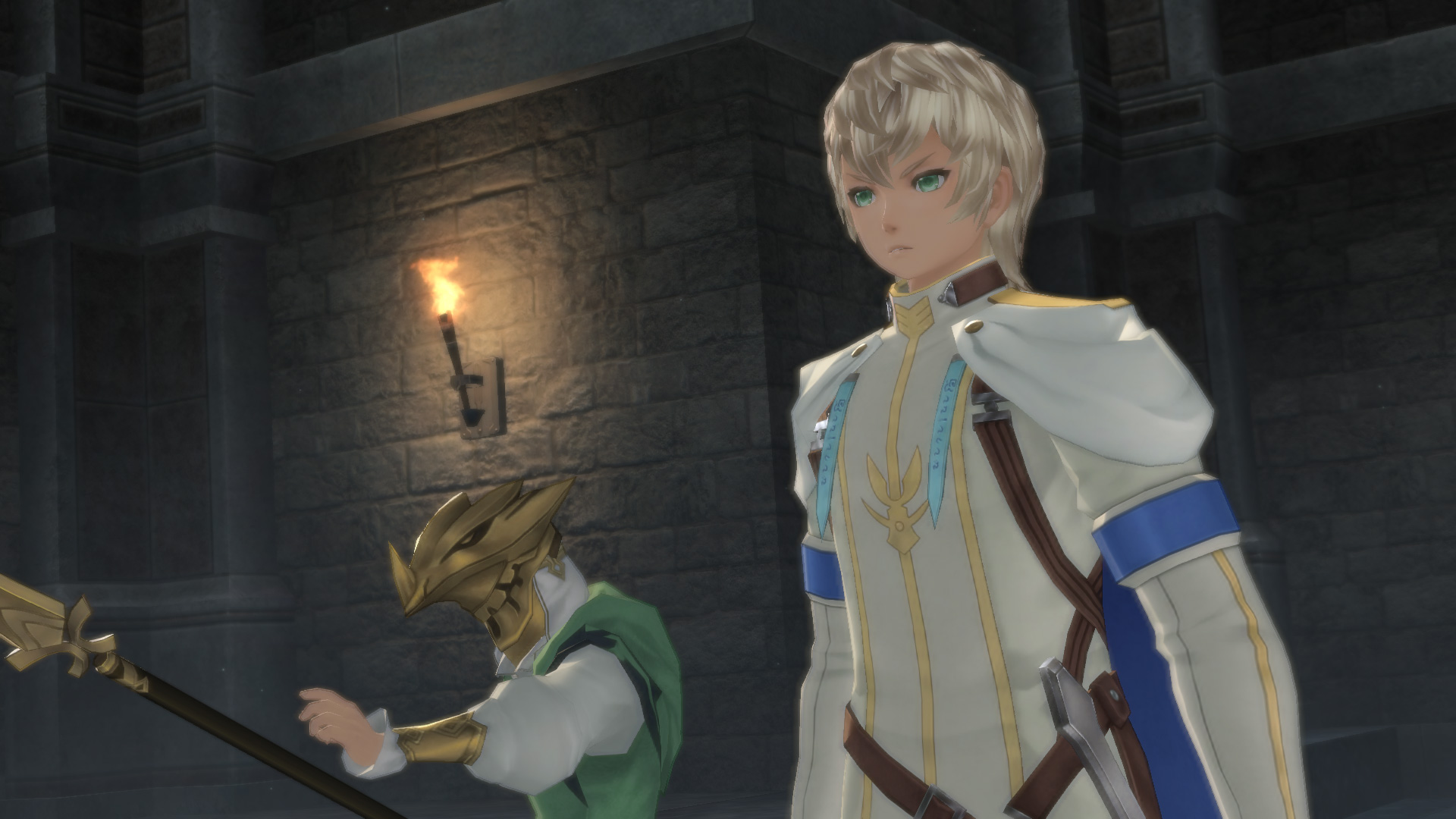 As we reported before, the Abbey consists of Exorcists set on eradicating the Daemons of the world. They head the politics and military in the Holy Midgand Empire with their mantra "sticking to reason brings order and peace." They have three ranks, Legate, Praetor and Orderly. Oscar Dragonia is a strong praetor rank exorcist from the Dragonia family, a major aristocracy from the Empire. He fights against Velvet as she flees Titania, the prison island where she was held captive.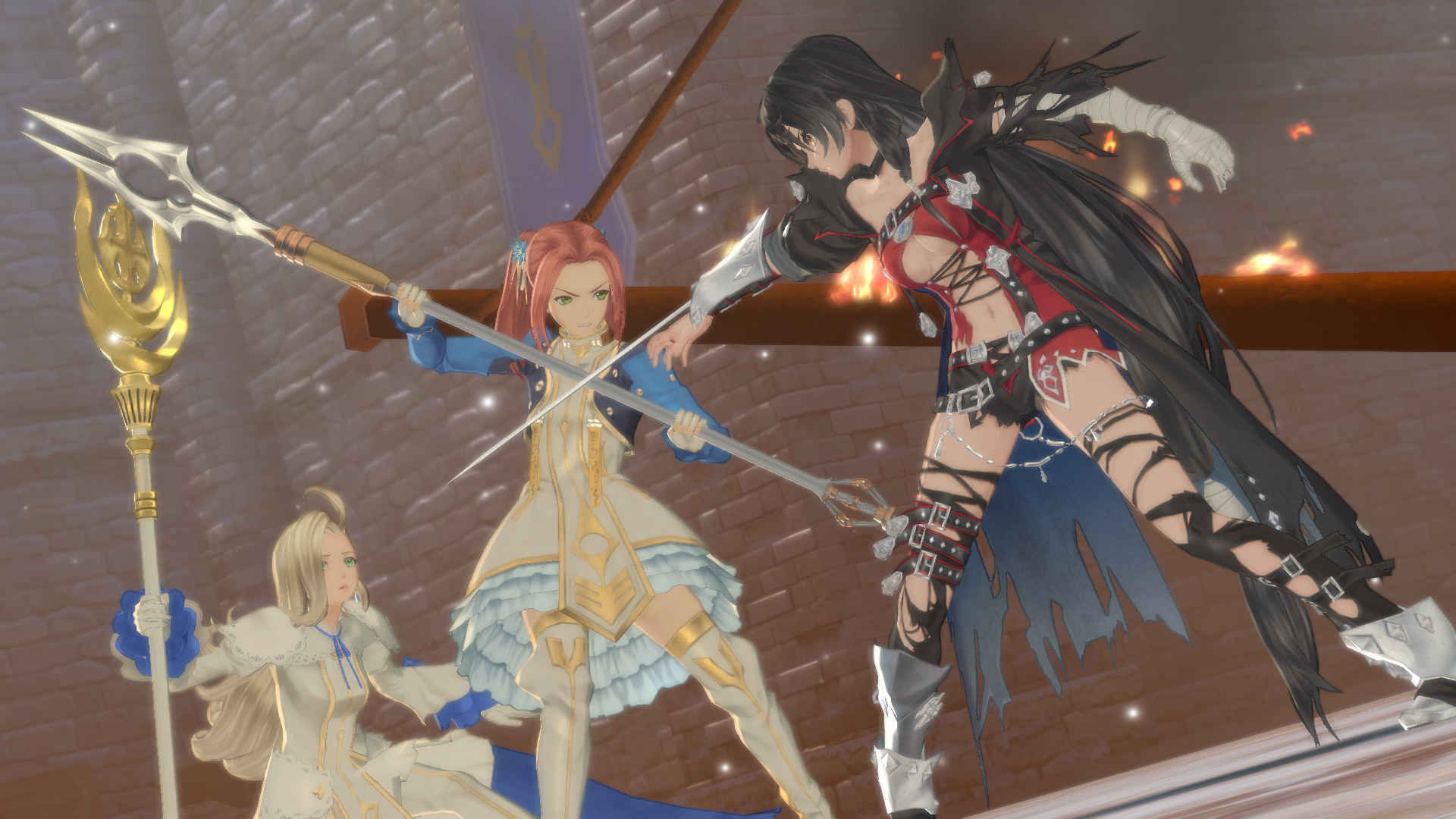 Teresa Linares is also a praetor rank exorcist from the Abbey and is Oscar's half-sister. She governs Hellawes, the northern area of the Holy Midgand Empire. She has gained the title of "Frozen Queen" because of her stoic and cold personality, but she dotes on Oscar and shows her kindness only to him. She calls Laphicet "Number Two" and uses him for his Malak artes.
Dyle
is a lizard daemon that Velvet meets early on. He'll apparently be of help to Velvet during her escape from Titania.
Mystic Artes are, of course, back. As we all know, Mystic Artes are special attacks that usually feature a cut-in and deal massive damage to enemies. Check out
our coverage on Weekly Famitsu last time
for a sneak peek on the characters' Mystic Artes and cut-ins.
One way of strengthening characters will be via Skills. Skills can be obtained via two ways - from equipment and from titles. You'll note in the screenshots that the Equipment Menu screen this time now also features the character models. It'll also reflect whatever weapon the character has equipped, according to Famitsu.
And to those who want it, they've also released the full artwork of the boxart:
Info is a collation of the
latest official Tales of Blog post
and Bamco's press release.
Tales of Berseria

Tales of Berseria
is the latest mothership title of the Tales of Series which was first announced during 
Tales of Festival 2015
. The game was released for both the PS3 and PS4 on August 18, 2016 in Japan, January 24, 2017 in North America and January 27, 2017 in Europe for the PS4 and PC. The game features a female protagonist named Velvet and a theme of pirates and ships. It's also confirmed as a distant prequel to
Tales of Zestiria
.