A new scan from Jump introduces someone who seems to be a major antagonist in Tales of Zestiria.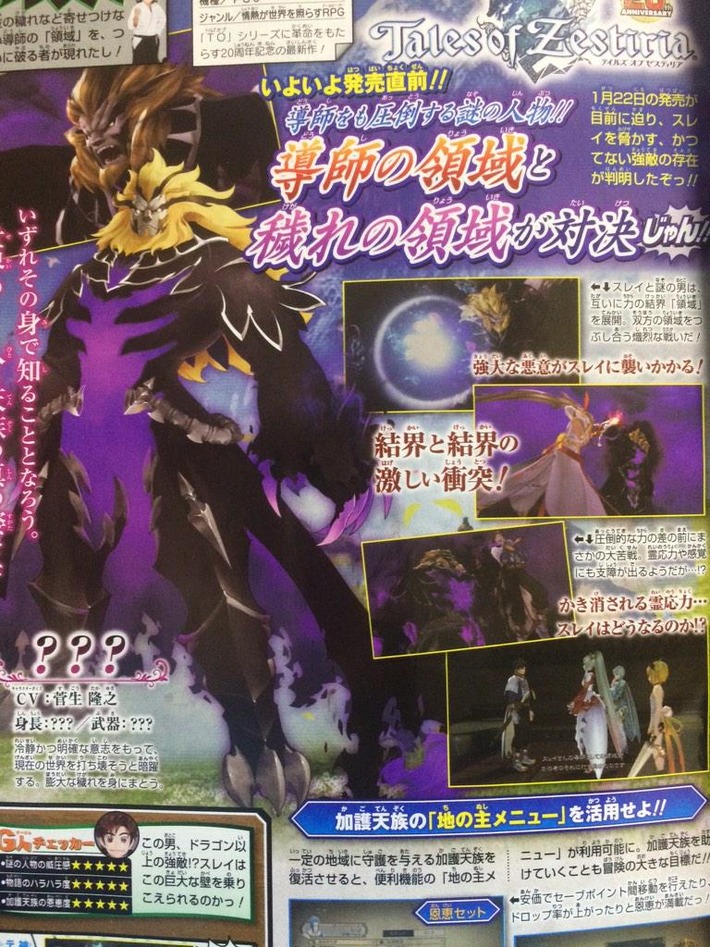 The character is not given a name or even a race. All we know is he means bad for Sorey and the others as depicted by the screenshots in the scan. This character, voiced by
Takayuki Sugou
, holds a composed yet precise purpose: to destroy the current world as it is. He is clad in huge amounts of impurity.
Current speculation about the character is that it's the being that Lailah spoke of in the trailers, the "Lord of Calamity" that brings about the hellions/hyoumas.
Tales of Zestiria will be released in Japan on January 22, 2015, and in North America and Europe sometime in the future. Pre-orders are now available at the following shops: