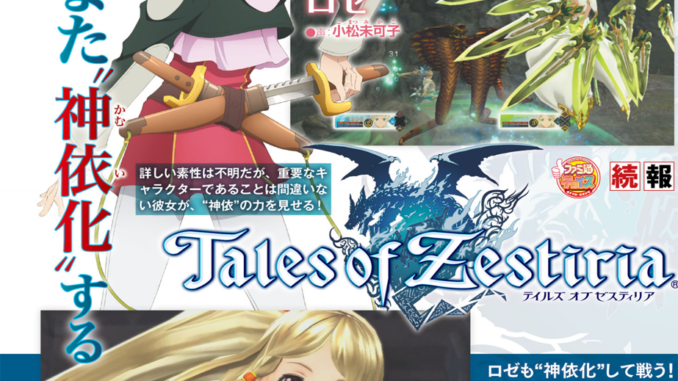 Famitsu's article for Tales of Zestiria this month covers Rose's Seraph fusions, the Wagtail Guild from the last Jump! Scan, the ufotable Special OVA, and DLC items including the cameo costumes, Ao no Exorcist costumes, Beach outfitsand Sengoku Basara 4 attachments.

Rose's Kamui Form & the Wagtail Guild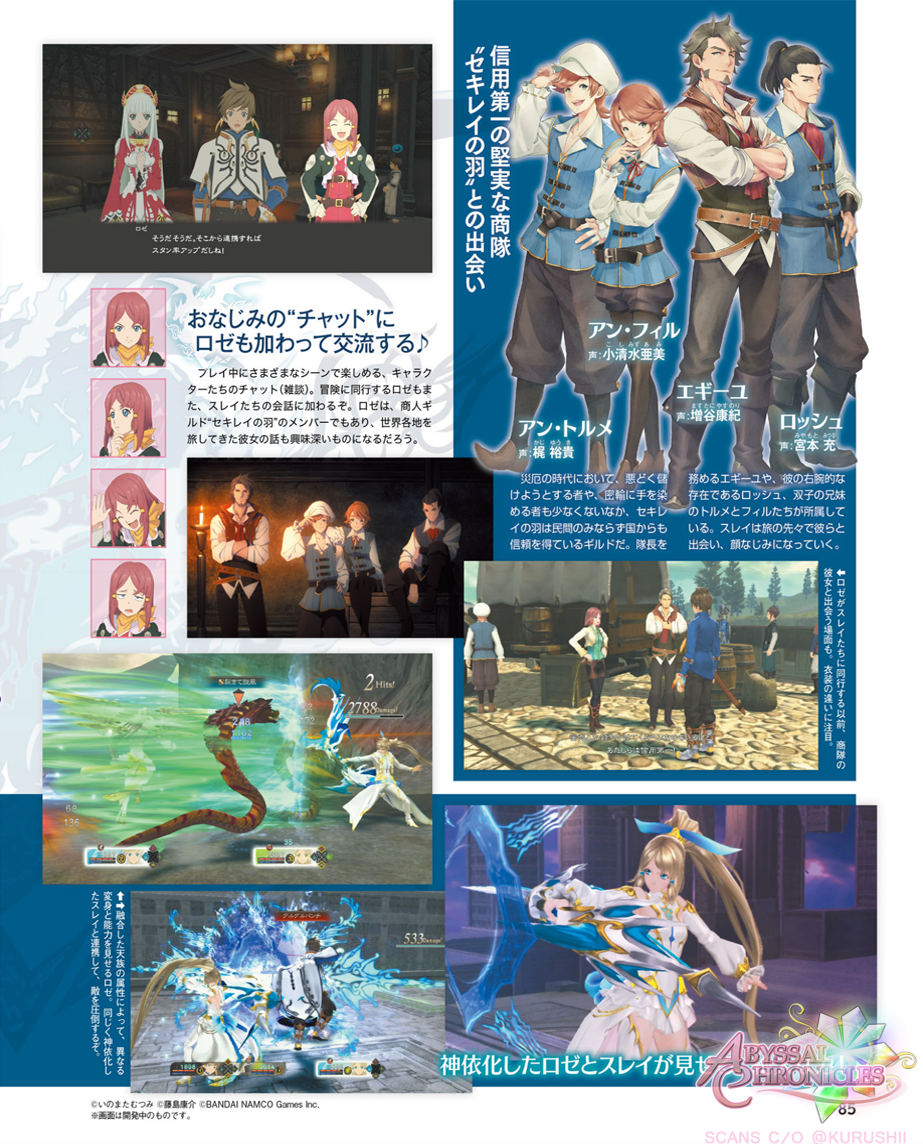 Last news post on Rose's Kamui form the Wagtail Guild
.
-Translation TBA-
ufotable Special OVA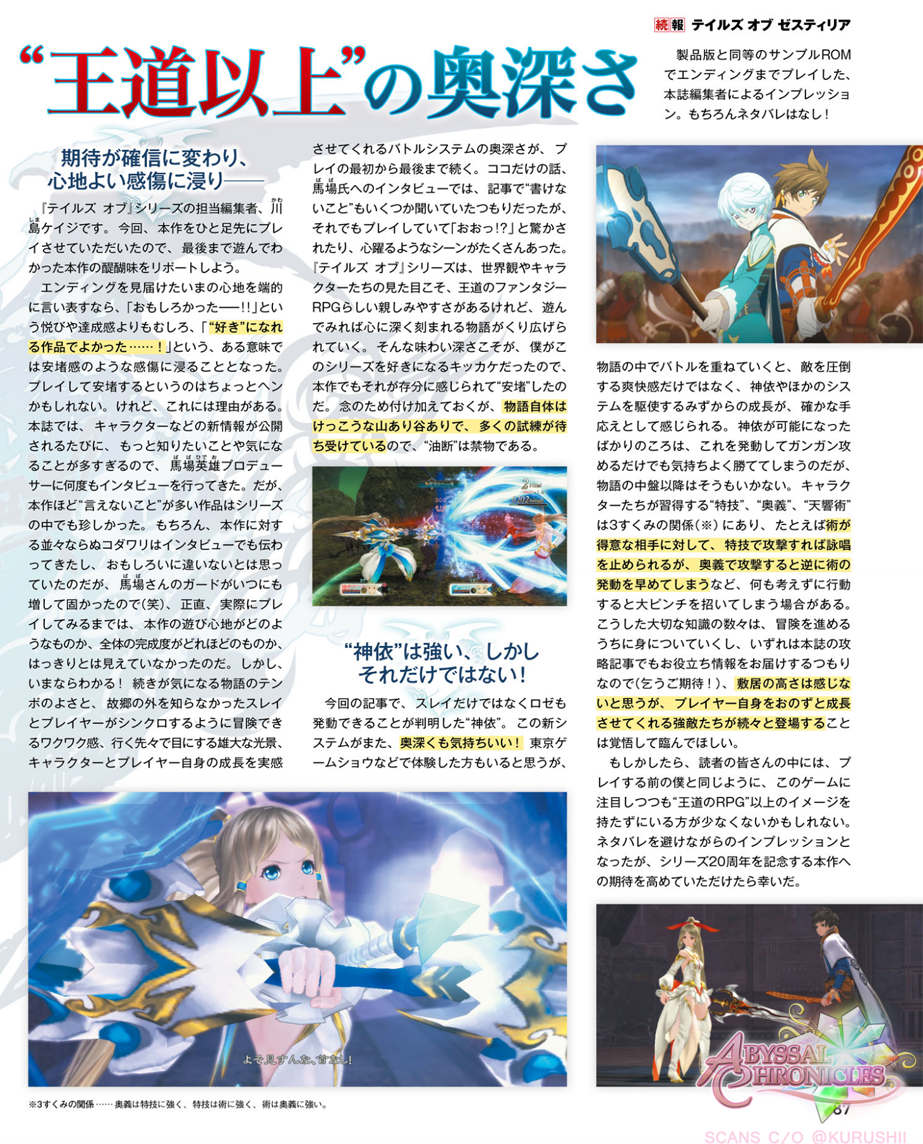 -Translation TBA-
DLC Items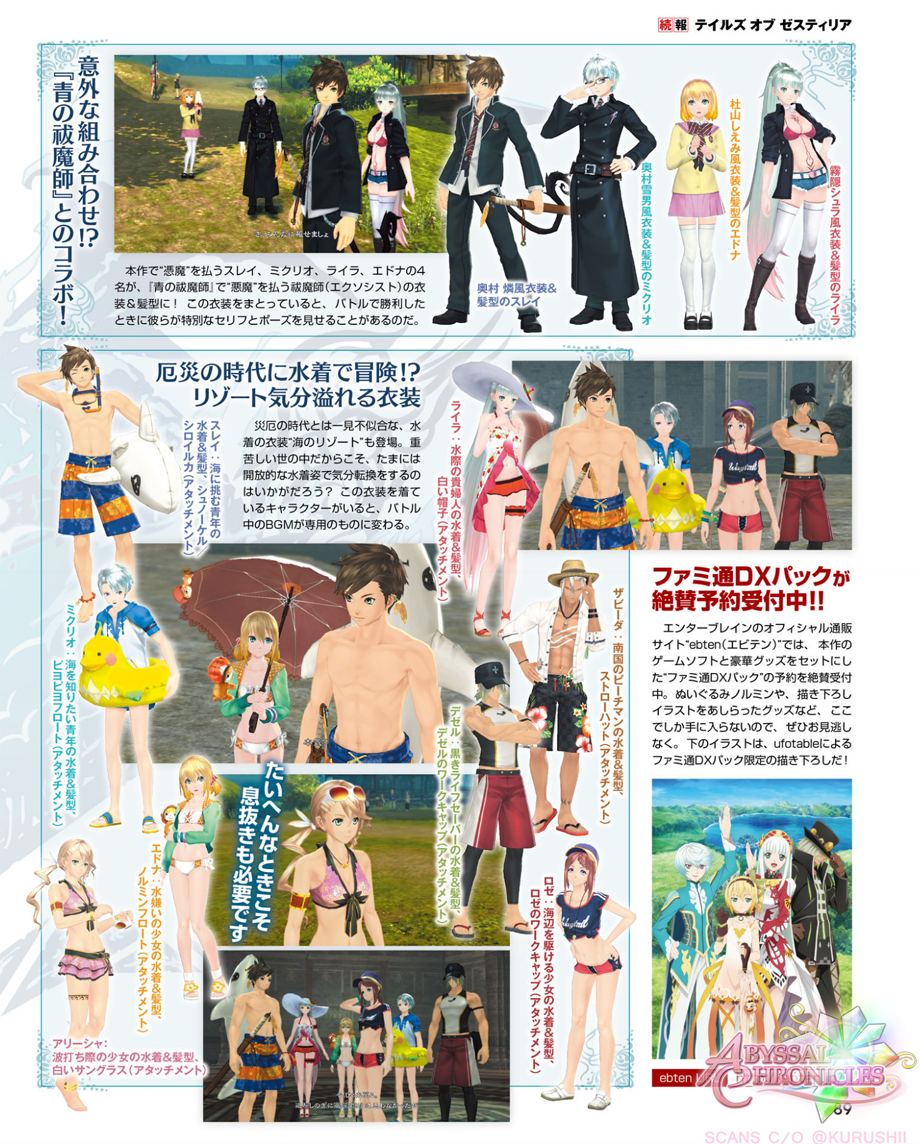 We have a couple of new DLC and previously confirmed DLC here.
First off, we have attachments from Capcom's Basara Sengoku 4. There are six characters from the game that you can attach onto your characters.
Secnodly, we now have our cameo costumes for the game. They are:
Sorey as Yuri Lowell from Tales of Vesperia
Alisha as Cheria Barnes from Tales of Graces
Mikleo as Leon Magnus from Tales of Destiny
Edna as Elize Lutus from Tales of Xillia
Lailah as Mint Adnade from Tales of Phantasia
Dezel as Luke fon Fabre from Tales of Abyss
Zaveid as Zelos Wilder from Tales of Symphonia
Rose as Milla Maxwell from Tales of Xillia 2
On the other page, we have their beach outfits and their Ao no Exorcist costumes. For Ao no Exorcist:
Sorey as Rin Okumura
Mikleo as Yukio Okumura
Edna as Shiemi Moriyama
Lailah as Shura Kirigakure
-Further Translations TBA-
Very special thanks to @Kurushii for the scans.
Tales of Zestiria will be released in Japan on January 22, 2015, and in North America and Europe sometime in the future. Pre-orders are now available at the following shops: