Tales of Festival 2018 has been dated! Will you be there?
Tales of Festival 2018 will be on June 16 to June 17, 2018! It will again be held at Yokohama Arena. From the logo, the theme seems to be a bit inclined on ships, the sea and possibly pirates?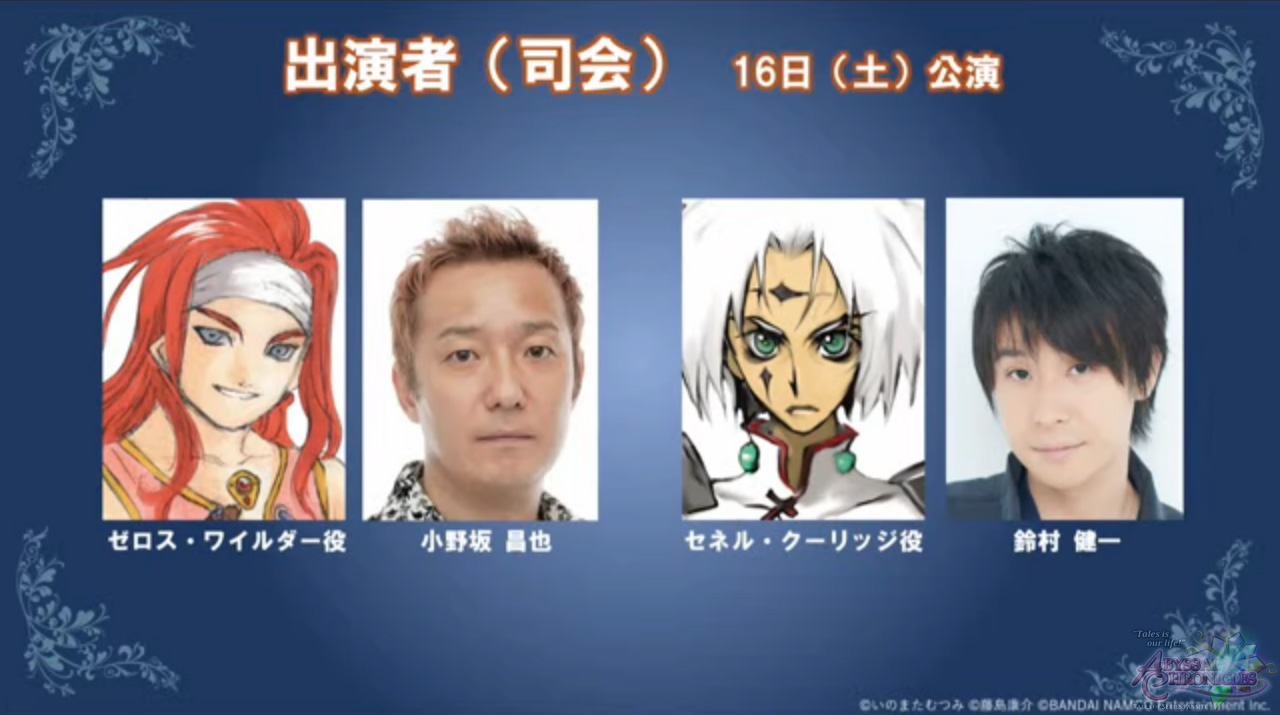 Day 1's hosts include Masaya Onosaka (Zelos Wilder from Tales of Symphonia) and Kenichi Suzumura (Senel Coolidge from Tales of Legendia).
Day 2's hosts include Onosaka again as well as Azumi Asakura (Laphicet from Tales of Berseria).
Confirmed voice actors who will be their include Katsuyuki Konishi (Lloyd Irving from Tales of Symphonia), Chihiro Suzuki (Luke fon Fabre from Tales of the Abyss) and Ryouta Ohsaka (Mikleo from Tales of Zestiria). Ohsaka seems to be available only on Day 1.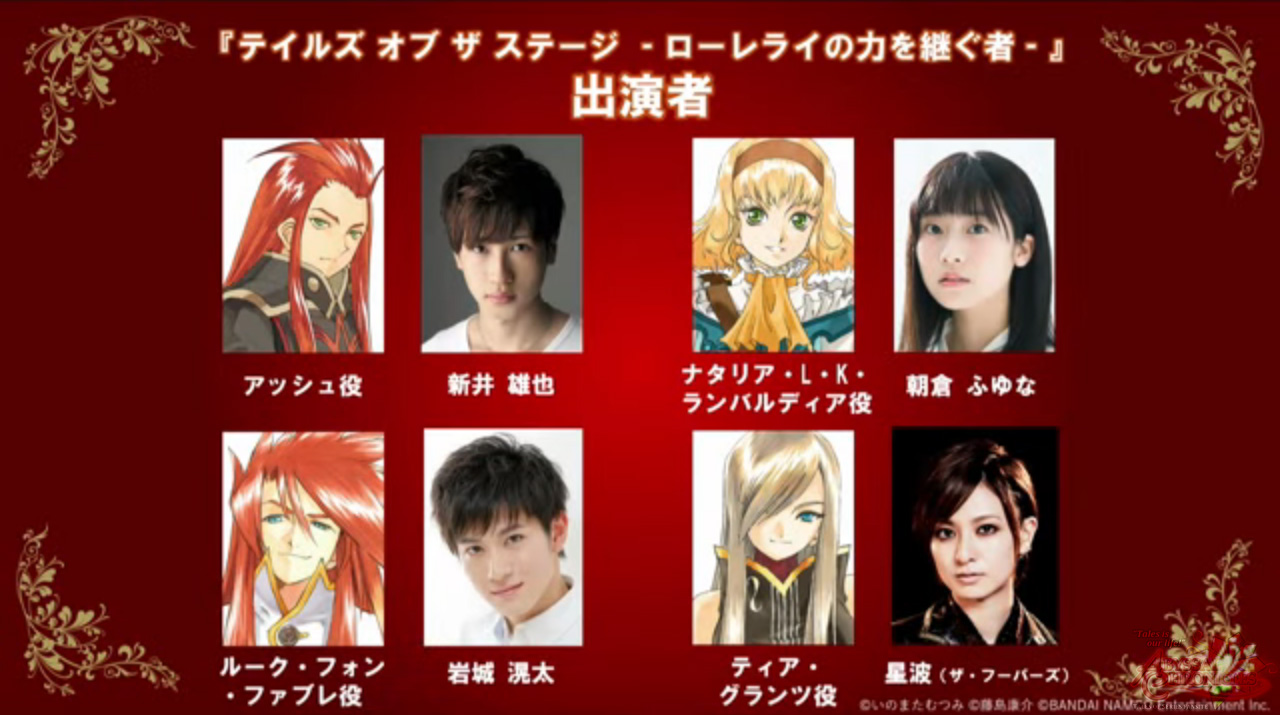 In addition, the next Tales of the Stage will be done on June 15th, 2018, the day before the Festival proper. Details on the story weren't given, but they hinted that it might be an original script.
More info on the event will be released on December 18th!