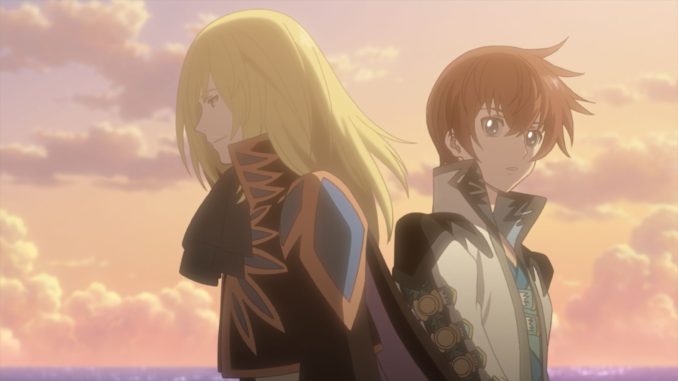 Various Japanese gaming sites have updated today with new screenshots and artwork of Asbel and the rest as kids (from the previous scans). They were also put up in Famitsu a few days ago, but the ones without watermarks only surfaced today.



The new artwork include Asbel's, Hubert's and Richard's status arts when they were still children. Cheria also had a profile for her younger days, but she didn't get a new status art for it, so I'm assuming that those three will be the only ones playable as children. Other new art include the temporary
DVD design
 and 
packaging
 for the Special DVD Pre-order bonus and the
Tales of Vesperia-themed costumes
. The download code for the costumes will be found printed on the special DVD's packaging.


The new screenshots include game screenshots of Asbel and the rest as kids, a few new screenshots regarding Kamenin Merchant, and anime screens of the game's opening.
A new gameplay video from the Tokyo Game Show 2009 has also been put up by 4Gamer, but for some reason it has no audio. You can view it in their site.
EDIT: The Tales of Graces Official Site has also been updated with a short, audio-less clip of Asbel, Sophie and Cheria in their Tales of Vesperia pre-order bonus costumes.