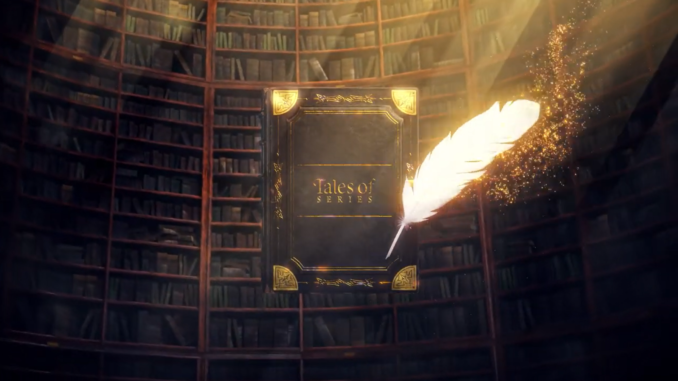 Bandai Namco Entertainment Europe posted a short video, celebrating the Tales of Series' 25th anniversary.
The video shows small snippets of each Tales game as if they are pages in a faded story book, with the names and release years underneath. Tales of Phantasia through Tales of Legendia are shown for longer clips, before the remaining titles up to Tales of Arise are displayed rapidly. At the end, the new Tales of Series book and quill logo is shown with a sparkly animation.
In the description box, fans are encouraged to "join us in celebrating one of the most iconic series in the history of all Japanese RPGs as we take the following months to return to the many worlds of the Tales of Series!"
At this time, no further information has been given and no announcements have been made in regards to any international plans for the series' 25th anniversary.
Tales of Arise

Tales of Arise
is the latest mothership title (new classification: original title) of the Tales of Series which was first announced during 
Microsoft's Press Conference in E3 2019
. The game was released for the PS5, PS4, Xbox Series X, Xbox One and PC Digital via Steam on September 9, 2021 for Asia and Japan and September 10, 2021 for the rest of the world. The game features use of the Unreal Engine 4 and works on the theme of tradition versus evolution of the series.
Info Page | News | Gallery | Official Website (US) | Official Website (JP)