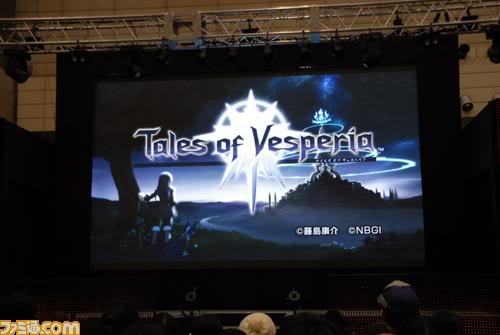 A nice way to start Christmas, Namco announces Tales of Vesperia today at Tales Channel. The platform it's for is still unknown, but the site gives some downloadable trailers you can watch.
The video is being uploaded on Youtube right now, so the Youtube links and direct download links will have to wait:
Links:
Tales Channel
Tales of Vesperia Official Website (Downloads included)
EDIT:
Youtube (Trailer)
Oh and Merry Christmas everyone. (=
EDIT # 2 by a745:
Famitsu.com has just updated with new screenshots of Tales of Symphonia: Knight of Ratatosk. See the screens here. We won't add them to the site's gallery mainly 'cause the shots are from them, like we did with the ToV photos.