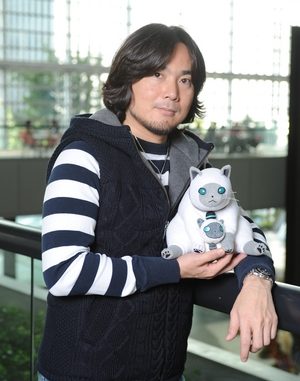 Tales of Xillia 2, released last November 1st, 2012 is the direct sequel of Tales of Xillia set one year after its events. As the final update on Famitsu's Tales of Xillia 2 Info Site, we have Tales Producer Hideo Baba himself talking about the reception the game received, as well as the future of the Series. But before that, there's also some awesome things Baba-san shared regarding the promotions he had to do for the series.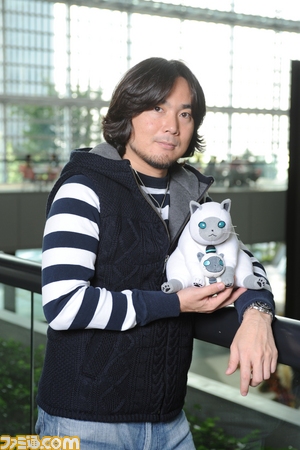 According to Baba-san, they managed to get many reactions from those who've played the game. Some say that the story was so moving that it brought them to tears, while others were highly concerned with the somewhat corrupt or evil choices they had to make in the game. It seems that people received the theme Baba-san and the others wanted to convey in varying ways. He also mentions that he's happy that the battle system, now made more exhilarating, profound, advanced yet still easy to play, was happily received by everyone.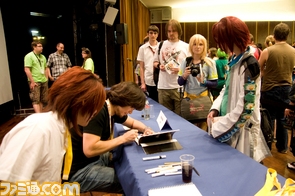 Baba-san at AnimagiC in Germany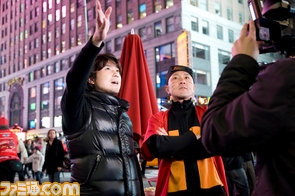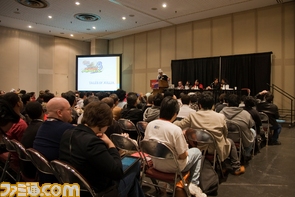 Baba-san at New York Comic Con
Though it has only been half a year since Xillia 2 was first announced (back in the Tales of Festival 2012 in June), time sure flew by fast, and it had been quite a busy time for Baba-san. From June, Baba-san flew all around Europe, going to England, Germany, Italy, Spain and France in order to promote the releases of Tales of Graces F and Tales of Xillia there. In France, it was at Japan Expo, and in America, it was for Comic Con International. After that, he flew back to Germany for a Tales of Graces F exhibit held during AnimagiC, with help from the event organizers from Animania magazine. Though it wasn't really part of their plans at that time, Baba-san really wanted to go with something big, so they had the package data for Graces F sent all the way from Japan, and found some local printing press in Germany and printed a total of 300 posters which he all personally signed. Baba-san believes that these efforts are what caused the high number of sales in Germany. Communication with the fans is important according to him.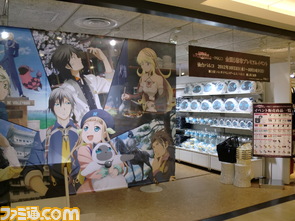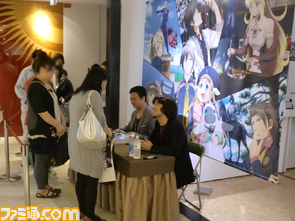 Baba-san at one of the promotion events for Xillia 2 in Japan
Even within Japan, Baba-san had to handle the demo events they held for Tales of Xillia 2. Starting from the North, Baba-san had to travel all around Japan, going to Sendai, Ibakari, Tokyo (Ikebukuro and Akihabara specifically), Chiba (for Tokyo Game Show), Kanazawa, Nagoya, Osaka, Tokushima, Hiroshima, Kokura and Fukuoka. At first, he was quite worried whether many would actually go to a Tales specific event, but he was happy that many people turned up during those events. Baba-san would actually have mothers or grandmothers of children who wanted his autograph, or students on their way home from school. He also managed to meet F1 driver Fernando Alonso, who happens to use a little Asbel figurine as his lucky charm (which he calls Tomita).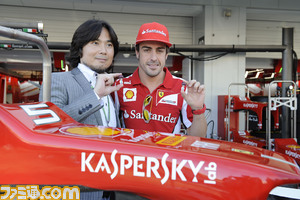 Baba-san with F1 driver Fernando Alonso
Out of all the events in Japan, Nagoya was the most memorable for Baba-san. There had been typhoon warnings for that day, so he had been telling everyone to take care on their way back... when it was Baba-san who got stranded there because the bullet trains back to Tokyo had already stopped service for that night. Some of you may recall that he Tweeted about this before.
Other memorable things for Baba-san at that time was actually the food - the beef tongues in Sendai, the fresh fish in Kanazawa, the nabe in Fukuoka. Baba-san mentions that if only their schedule allowed it, he would have gone and eaten some more delicious things!
Baba-san thanks everyone in the team for making Xillia 2 a success and he hopes that everyone who has the game is enjoying it!
Now, on to the future of the series, it's pretty much the same thing that Baba-san said before during that Play Community interview. The 20th Anniversary title is already being planned, about what approach they're taking and what theme to use. Though still only being planned, they are starting a bit early. Though he went to various places around the world, most of his time in Tokyo were used for meetings about the 20th Anniversary title. Before that though, they're beginning with Tales of Hearts R for the PS Vita. Baba-san however wants to release multiple titles before the 20th Anniversary one, so look forward to it.
Tales of Xillia 2 will be released in Japan on November 1, 2012. Pre-orders are now available at the following places. Be quick, pre-orders run out fast!
Tales of Xillia 2 JP Version - Play-Asia | CDJapan | Amiami | YesAsia
Tales of Xillia 2 Asia Version - Play-Asia
Tales of Xillia 2 Famitsu DX Pack - Play-Asia | CDJapan
Tales of Xillia 2 Lalabit Market Kyun Chara Pack - Play-Asia | CDJapan
Tales of Xillia 2 X Edition (w/ PS3 controller) - Play-Asia (all slots currently sold out, check again later) | YesAsia