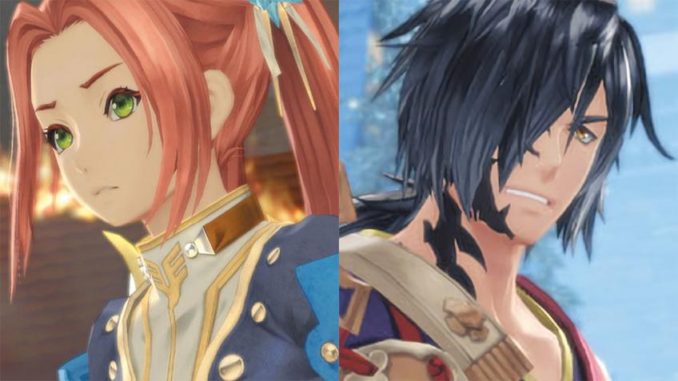 Scans have surfaced from an upcoming Famitsu issue which talks more about Rokurou & Eleanor as well with some information on the Liberation-LMBS. UPDATE: full HQ scans now added.
EDIT 02/21: HQ scans are available: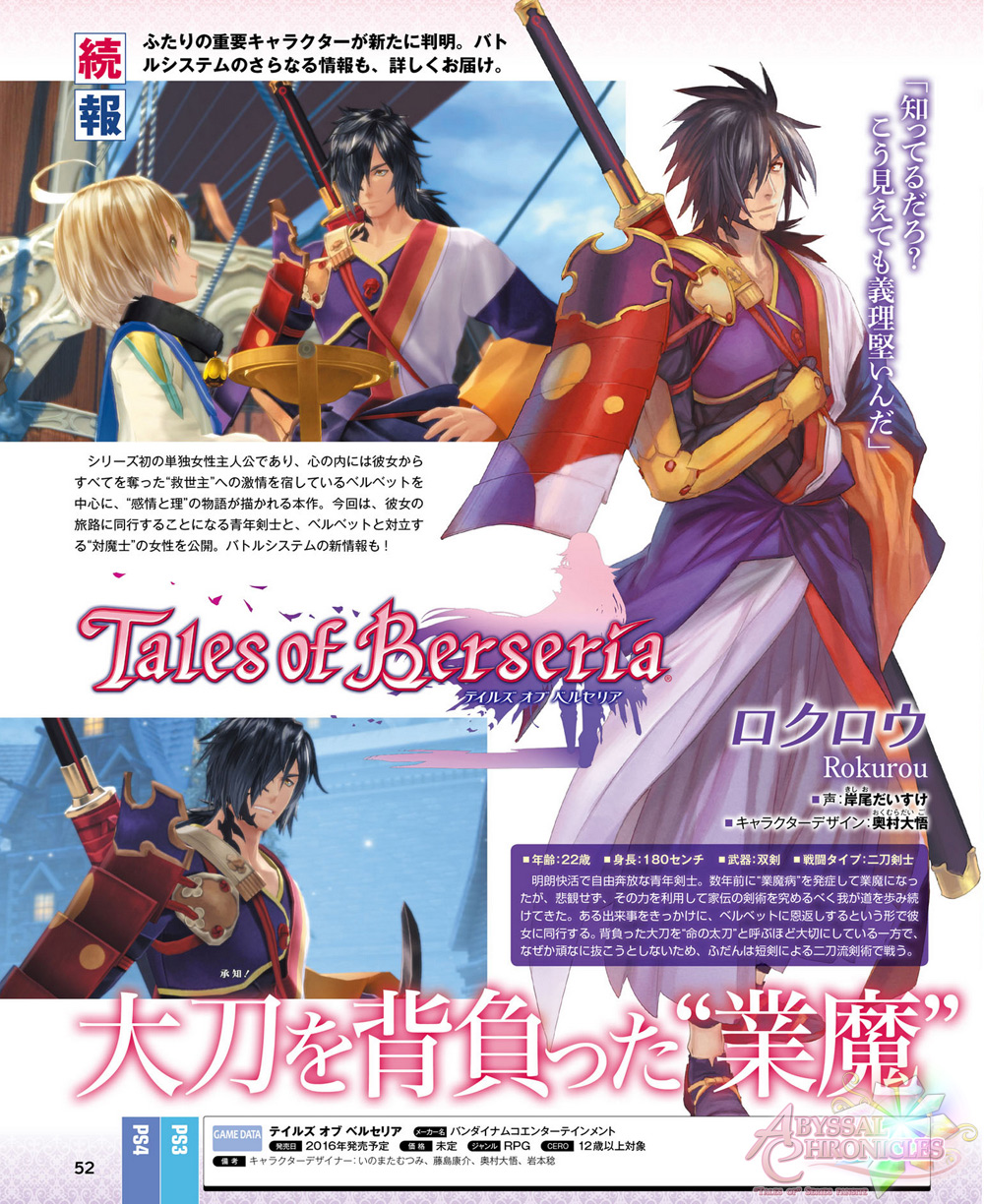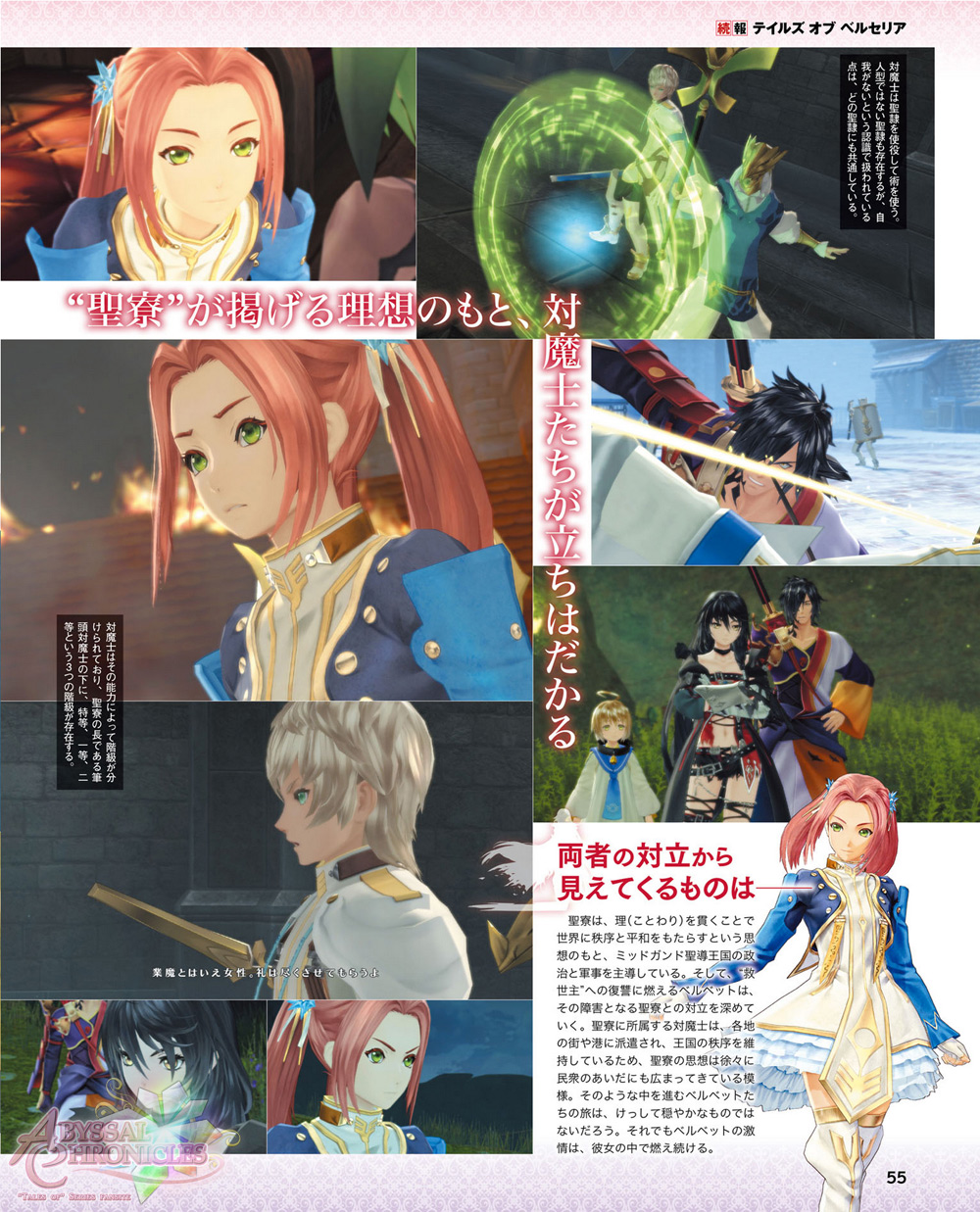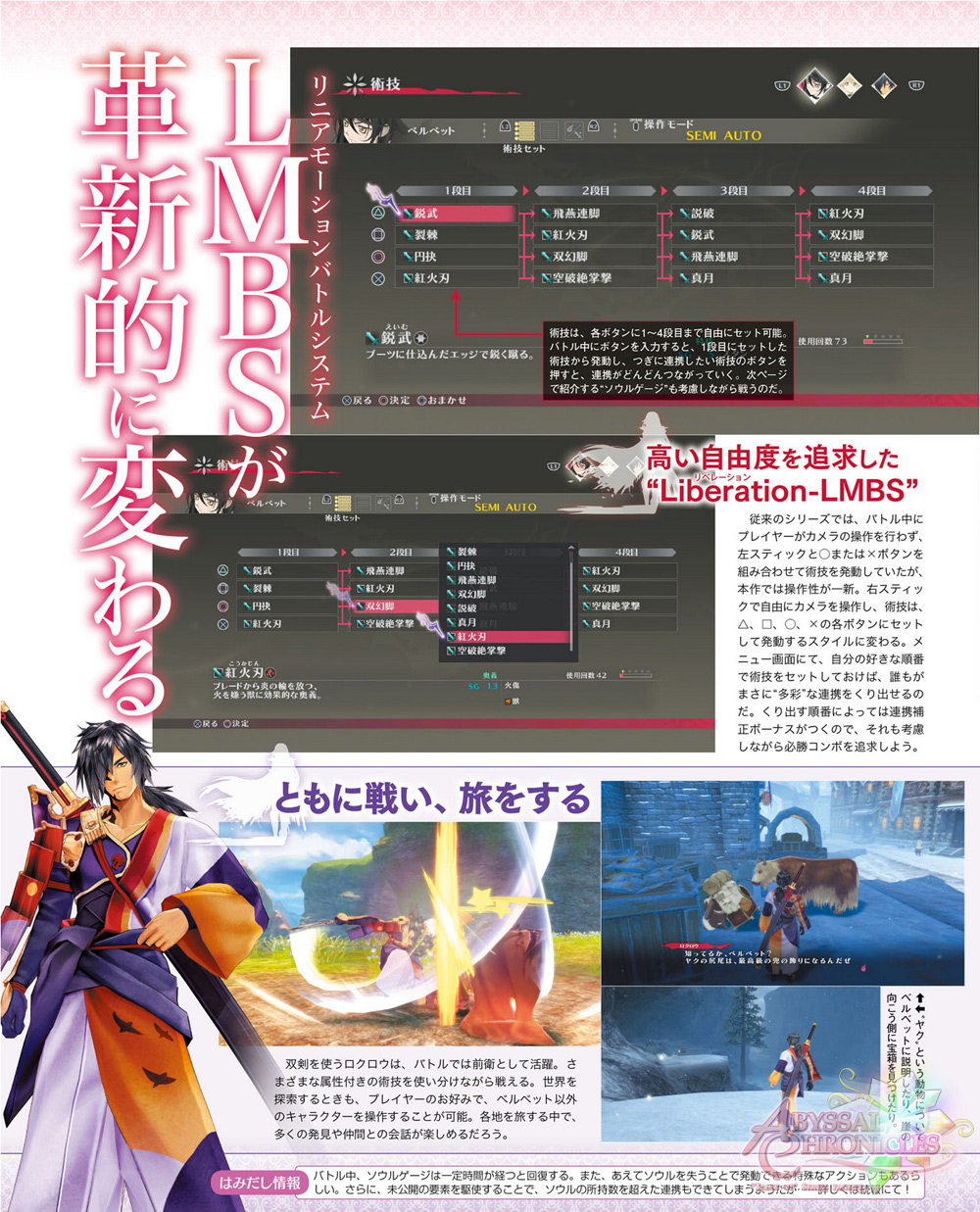 Some of the information appears to be similar to the
Jump article
. Full details of the article will be revealed once the article is officially released. Check out the scans here: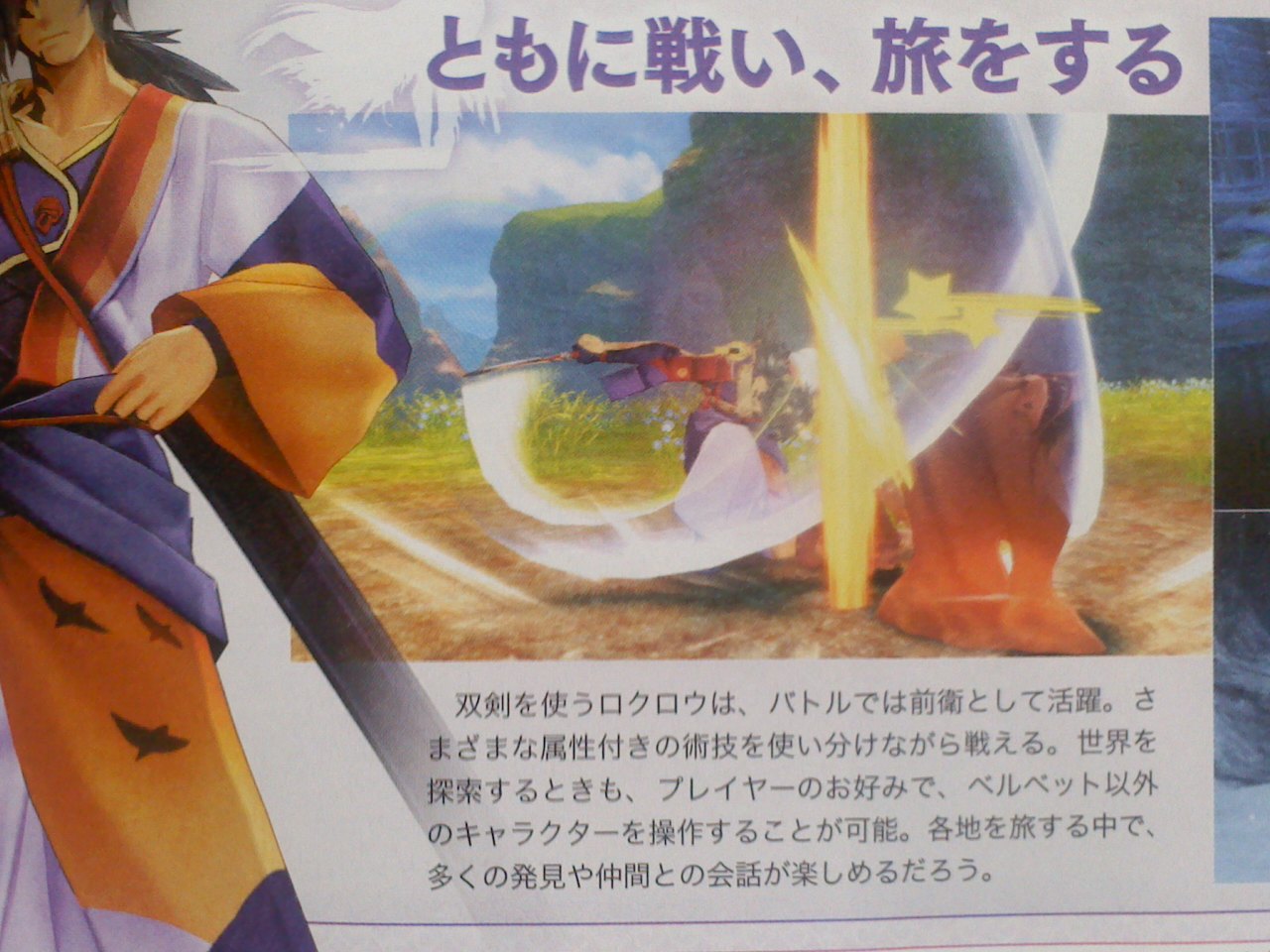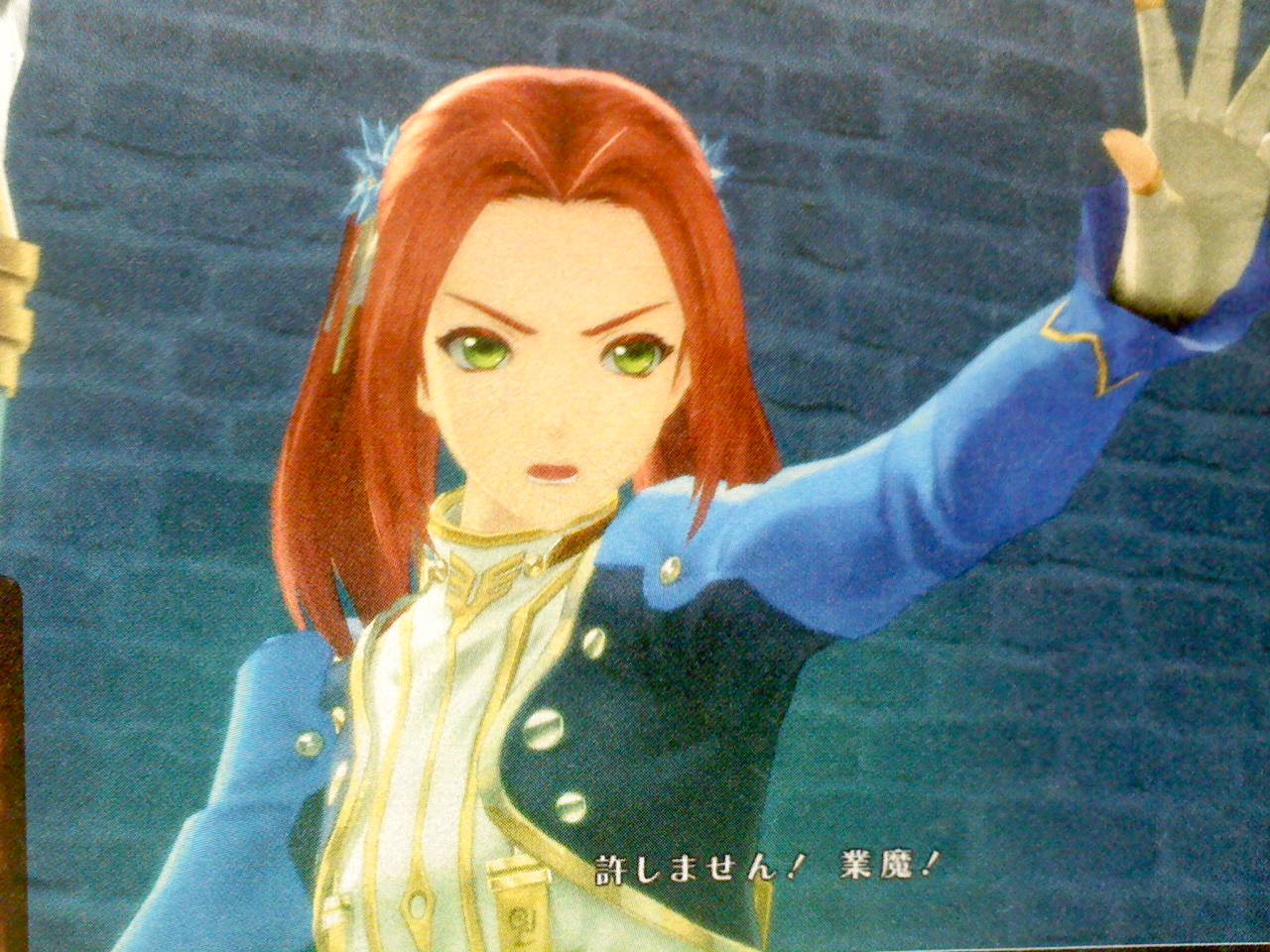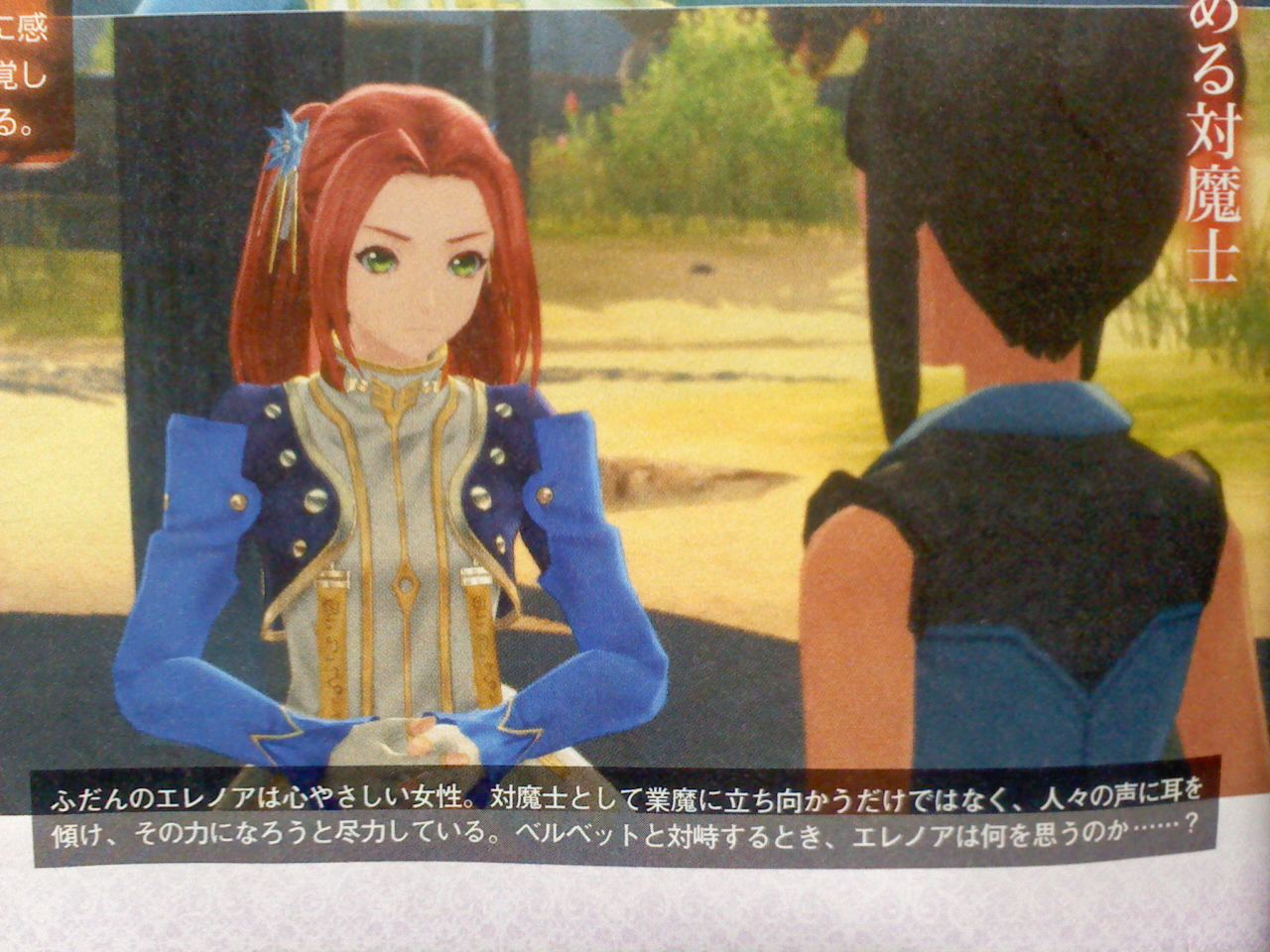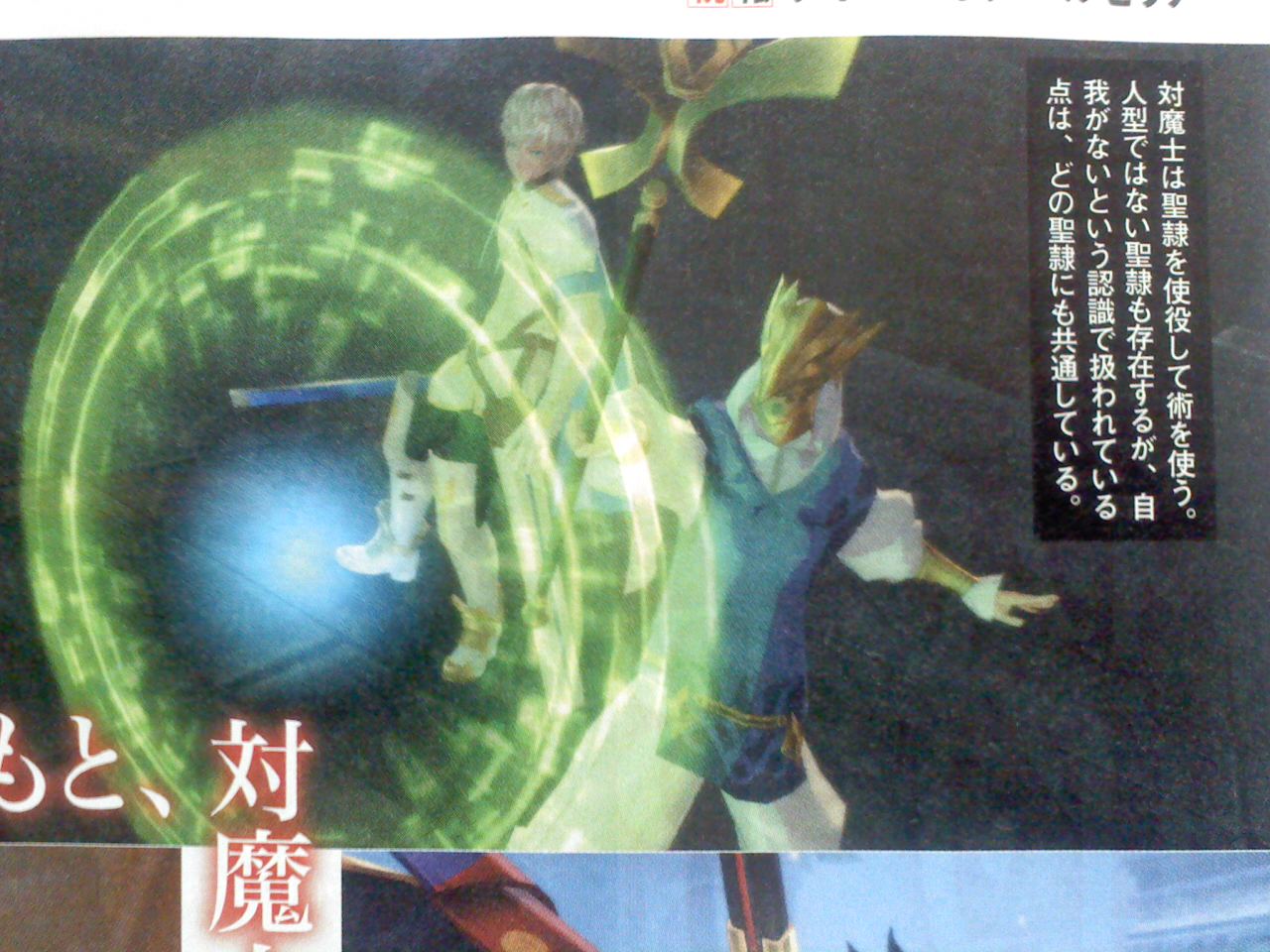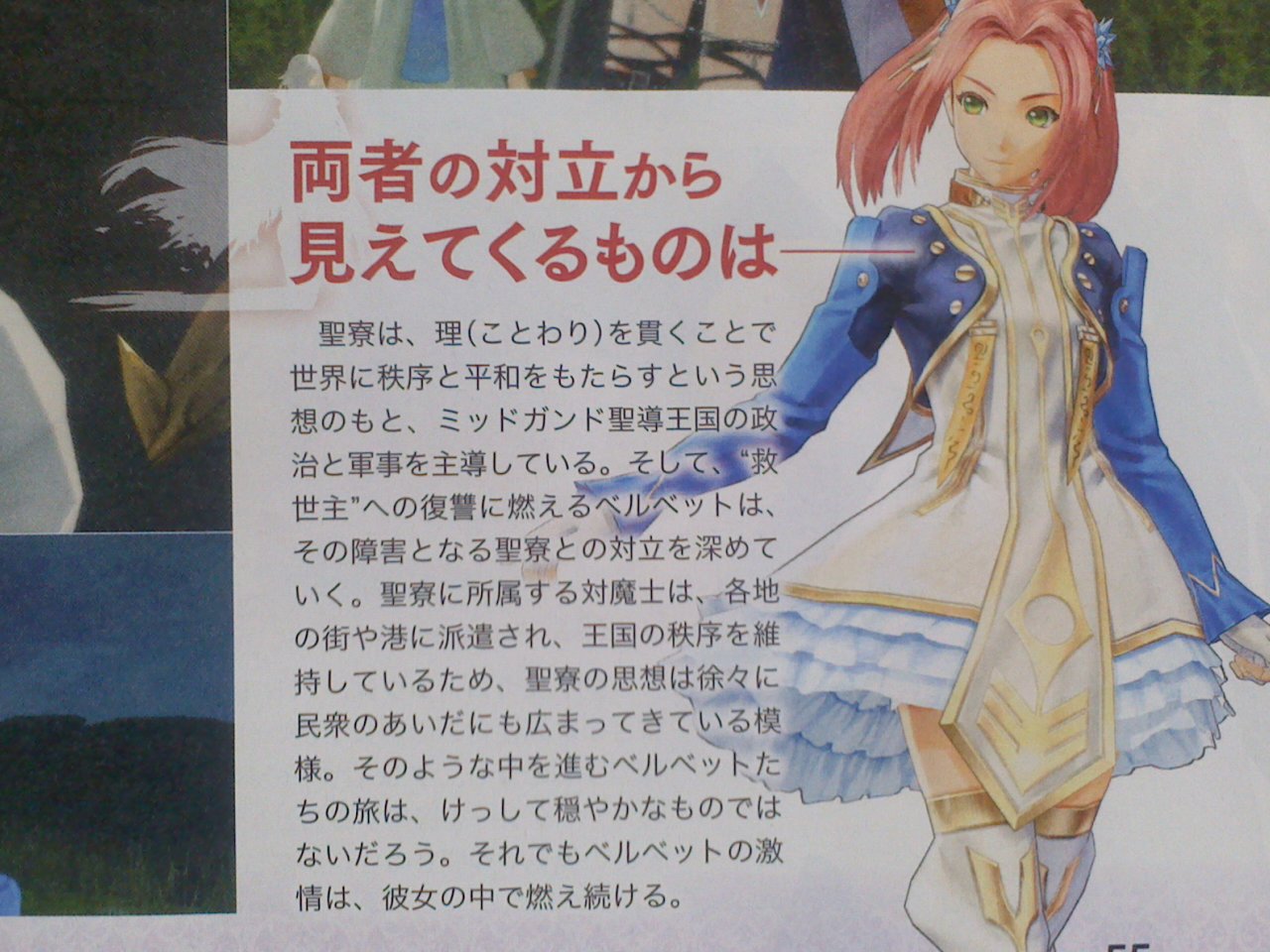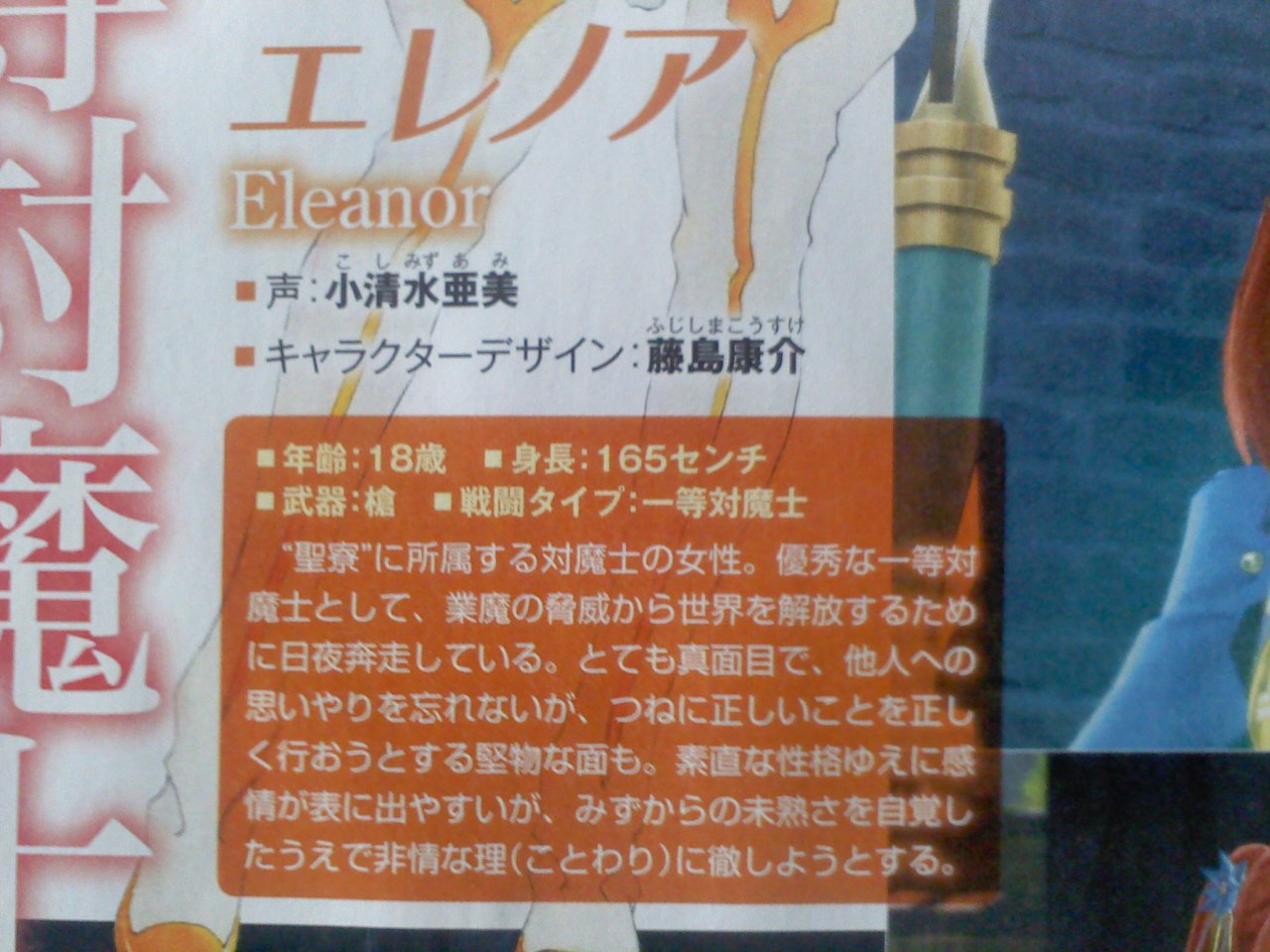 The official names for ???? & ???? are Rokurou & Eleanorrespectively.
Rokurou is 22 years old and 180cm in height.
Rokurou is a playable character.
Eleanor is 18 years old and 165cm in height.
It appears that Arte Chains are customizable, as opposed to Tales of Graces' A-Artes or Tales of Zestiria's Martial Artes where their Chains are preset.
Translations/information pending.
Tales of Berseria

Tales of Berseria
is the latest mothership title of the Tales of Series which was first announced during 
Tales of Festival 2015
. The game was released for both the PS3 and PS4 on August 18, 2016 in Japan, January 24, 2017 in North America and January 27, 2017 in Europe for the PS4 and PC. The game features a female protagonist named Velvet and a theme of pirates and ships. It's also confirmed as a distant prequel to
Tales of Zestiria
.