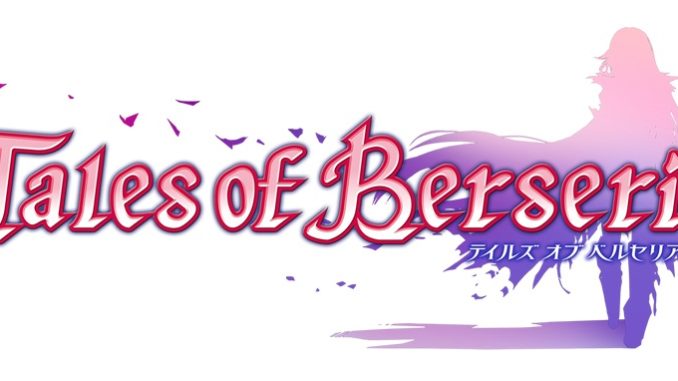 The Next Tales of Game has just been announced at Tales of Festival! Tales of Berseria for the PlayStation 3 and PlayStation 4! Updated with pictures of Velvet.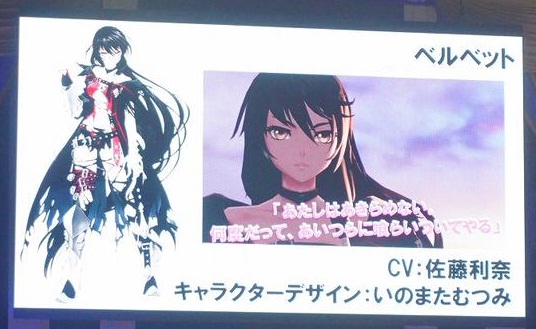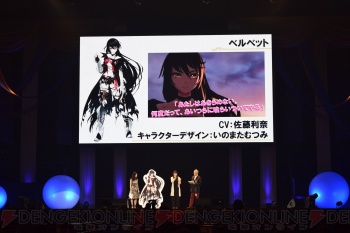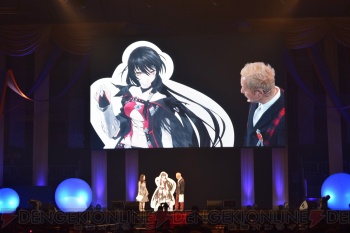 Tales of Berseria, surprisingly, will feature a female main protagonist. The character's name is Velvet ( ?????, berubetto) and will be voiced by Rina Satou. Ms. Satou also made an appearance at the event and expressed that she actually auditioned for the role. Her quote reads "I will not give up. No matter how much I have to, I'll devour them."
The main character designer for Velvet is Mutsumi Inomata. Velvet is apparently a female pirate, and themes of pirates and ships were shown during the short scenery video they played at the event.
No background information on Velvet or the game was given, as they said it is not yet time to give out said info. ufotable will be in charge of the animated cutscenes.
A placeholder website is available at http://talesofberseria.tales-ch.jp. The website also mentions Kosuke Fujishima as a main character designer.
No announcement for any localization so far. We'll keep you posted if any pictures arise.
Thanks to our friend Momo for being our main correspondent at Tales of Festival 2015!
Tales of Berseria

Tales of Berseria
is the latest mothership title of the Tales of Series which was first announced during 
Tales of Festival 2015
. The game was released for both the PS3 and PS4 on August 18, 2016 in Japan, January 24, 2017 in North America and January 27, 2017 in Europe for the PS4 and PC. The game features a female protagonist named Velvet and a theme of pirates and ships. It's also confirmed as a distant prequel to
Tales of Zestiria
.